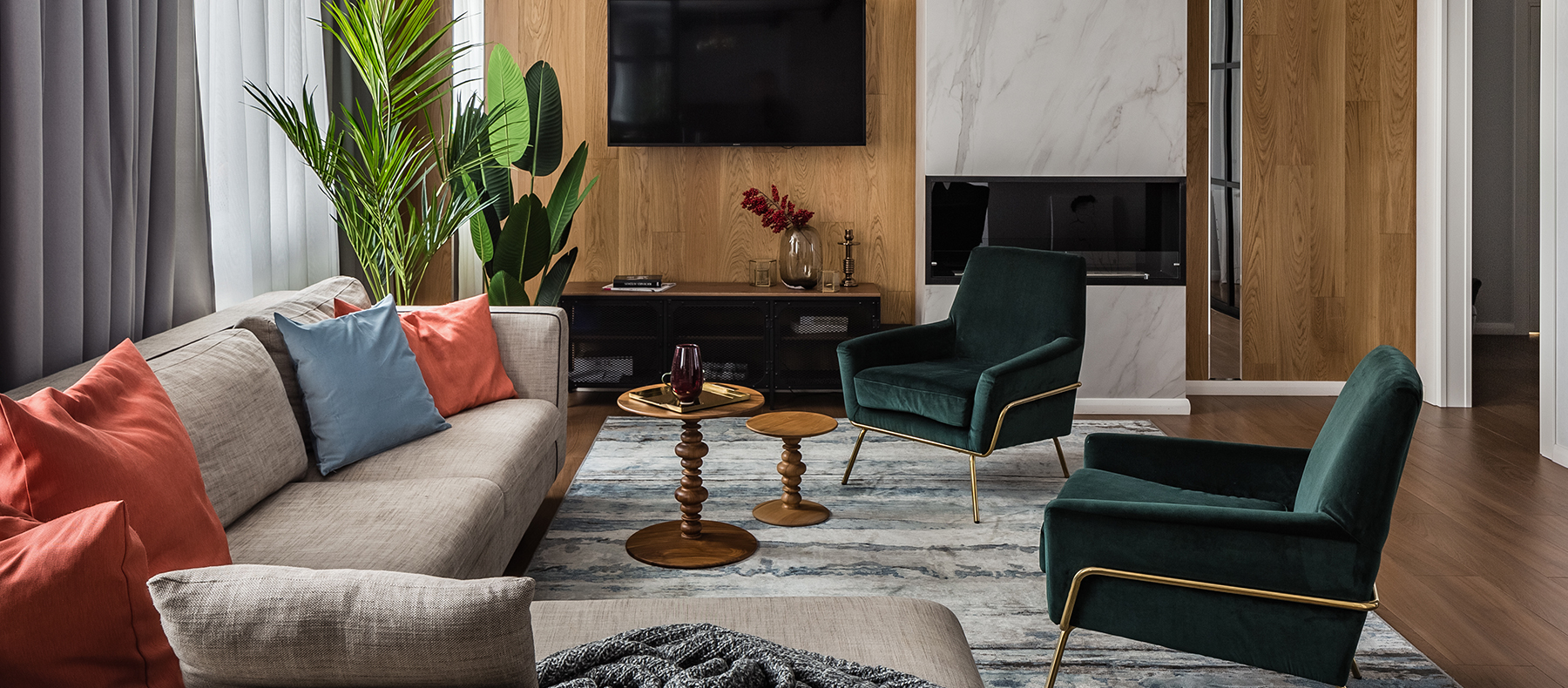 Realized #Italon Project – Apartment with Bright Accents in Samara
The interior for this apartment was designed for a married couple with three children. Designer Aigul Sultanova relied on a combination of saturated natural shades.
The living room serves as a walkthrough area dividing the dining room from the bedroom area of the apartment. The flooring choice for all rooms, because of the importance of a reliable material, was mahogany wood effect porcelain stoneware: Element Wood Mogano, 20×120 with matt finishing.
Before renovation the apartment used to have one large bathroom, which has since been broken into two smaller ones in matching style.
Element Silk and Element Wood porcelain stoneware tiles were chosen for wall coverings; an easy choice for the designer, who admits to have fallen in love with textile effect and wood effect porcelain stoneware.
Neve and Petrolio tiles, in their standard 25×75 format, highlight the refined design of walls, paired with triangular Edge decors, 24×24. To provide a continuity to the natural theme of the interior, maple wood effect porcelain stoneware, Acero 20×120 with matt finishing, was also chosen for floorings.
Design – Aigul Sultanova
Photo – Roman Spiridonov