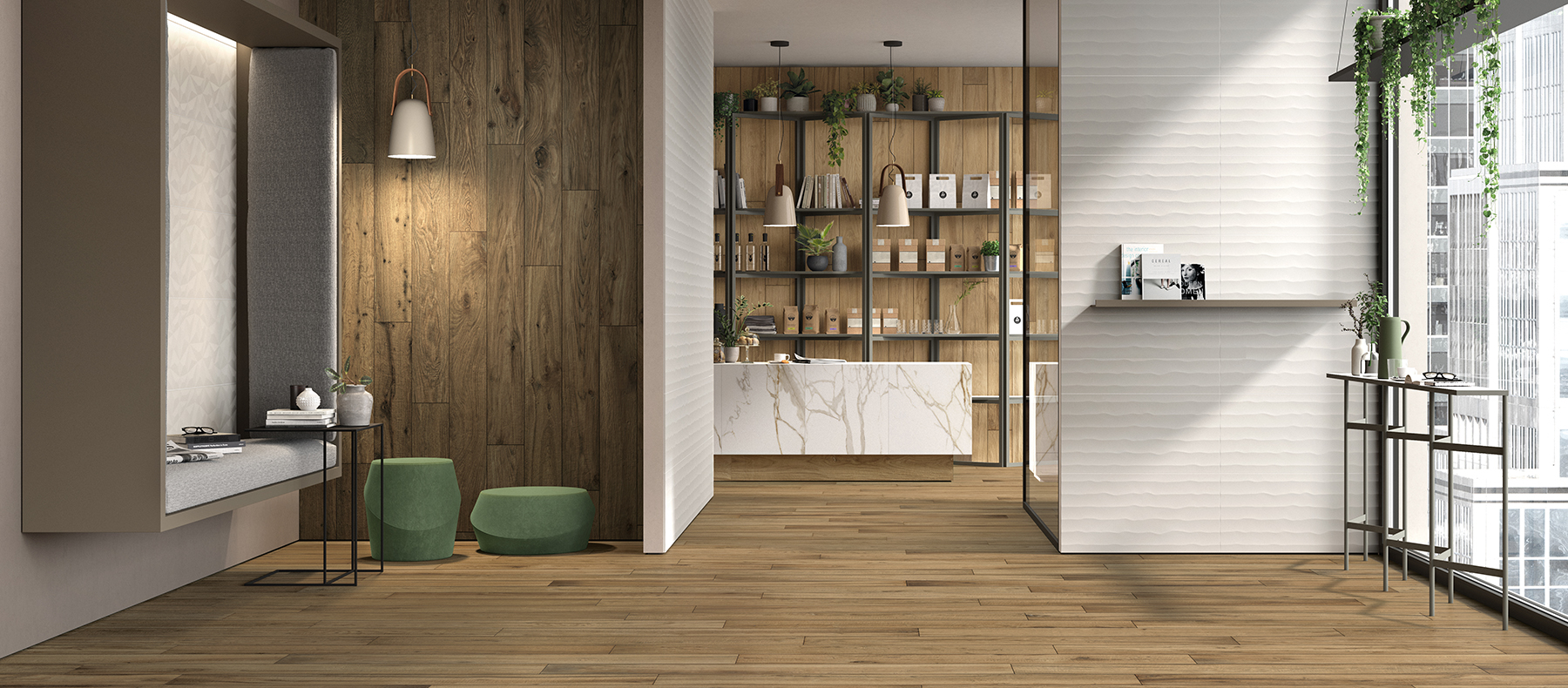 Loft – a new Italon's collection 2019
Italon would like to present you a new collection 2019 – LOFT!
The Nordic philosophy regarding the culture of wood gains a fresh twist with a range of oak options featuring a rich variety of striking grains, guaranteeing a magnificent look every time.  Wood-inspired nuances in porcelain stoneware with a striking accent of colour shape delightfully inviting ambiences.
The collection is composed of 5 contemporary colours in porcelain stoneware, in the new 20×160 size.
The unexpectedly elegant combination of wood-effect ceramics and white three-dimensional coverings 3D Experience make for an exclusive collection that's perfect for both splendidly natural spaces and more sophisticated settings.
3D Experience is the new 3D surface project featuring Italon white monoporosa tiles in the new 40×80 size. It is presented in 5 white items: a smooth base tile, to create simple walls with a restful allure, three textured tiles with a graceful, flowing effect, and a multi-face textured tile.