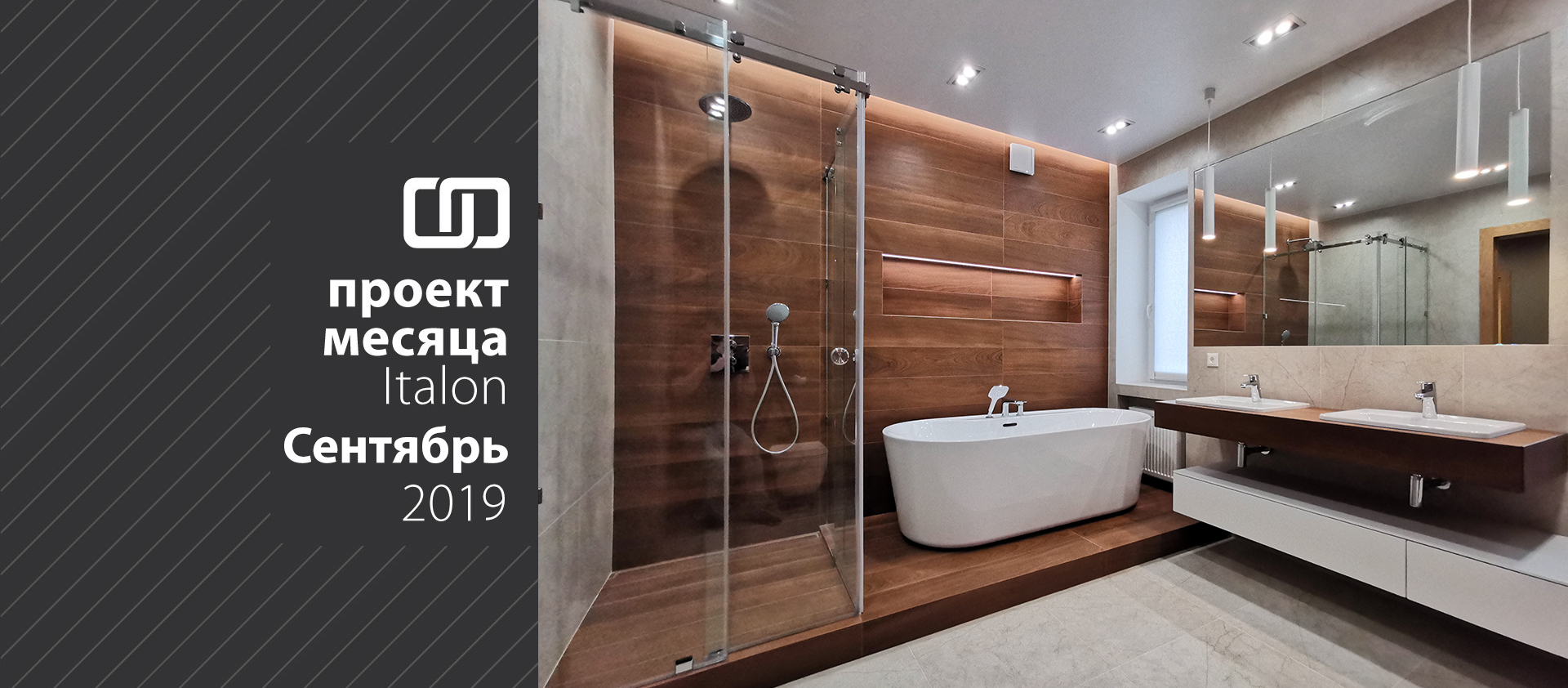 The winner of the contest "Project of the month" – September 2019
VINNERS' INTERVIEW
1. What characteristics of the material do you consider when you choose tiles for your project?
In our opinion, wood-effect or stone-effect tiles should reproduce the natural surface both visually and to the touch. We always pay attention to detail elaboration and "realism" " of the material.
2. What distinguishes Italon products from other materials?
In our opinion Italon products do not have any competitor in this price segment.
The factory offers a wide variety of finishes and Italon's products always improve with the launch of the new collections.
This year Italon presented a new big tile sizes 80×160 and 80×80.
In our projects we often use Italon's range of products, we like to mix different collections. And every our project differs from another one and it is always trendy.
Another advantage is that Italon tiles are always available and can be delivered quickly, that is very important during the realization of the project.
3. Could you give some advice to the people who are looking for a interior designer.
We advise to pay attention to the architectural solutions and to the style in which the design studio works.
So right from the beginning you can be sure that if you have classic tastes you will not receive interior design proposals in a loft or modern style.
Another important moment to consider is the correspondence between the renderings and the final result of the realization.