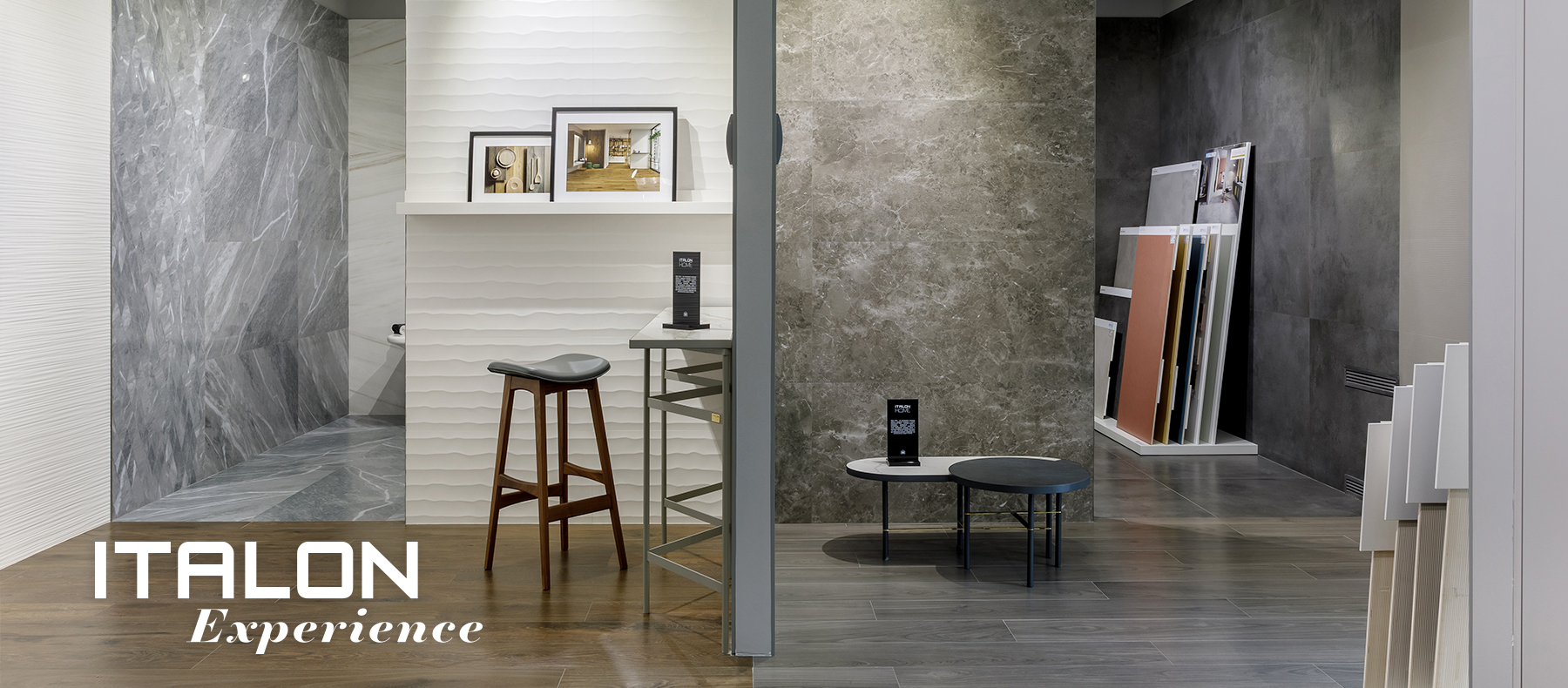 Welcome to ITALON EXPERIENCE!
We constantly work on the possibility of making our service as comfortable as possible for our customers. Therefore, we have created an ITALON EXPERIENCE project. It is a new approach to the ITALON's monobrand showrooms design where visitors can completely immerse themselves in the atmosphere of the brand's collections.
ITALON's architects pay attention to every detail of the showroom, creating a "visual narrative" and helping to reveal the concepts of each collection in the best possible way.
Showrooms ITALON EXPERIENCE are not just common shops. They are much more than a simple shop. Their design and architectural solution is created by the ITALON marketing department. And in these showrooms the customer can see the mini interiors with the tiles of the recent collections, view samples of tiles from the other collections, get professional advice from the seller and, of course, buy the stoneware.
The number of ITALON EXPERIENCE showrooms is growing, you can visit them in these cities:
If you want to buy the porcelain stoneware without the risk of being deceived, we advise you to visit one of the authorized sales points indicated in our Dealer Locator.