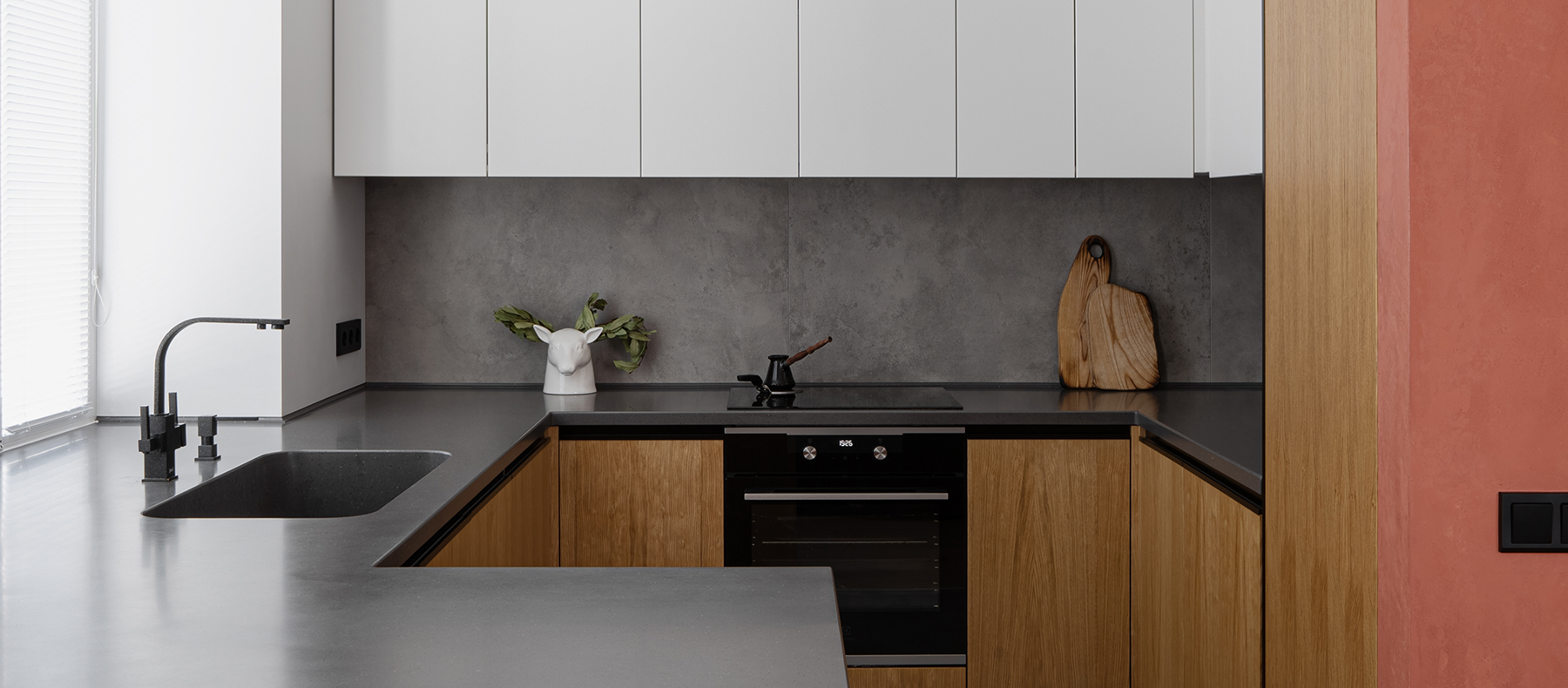 Realized #Italon Project – Two-Bedroom Apartment with Terracotta Accents in Akademgorodok
A married young couple with a child asked the designers to create a neutral and low-key interior, but didn't want it to be boring. They chose an achromatic color scheme as the starting point and added terracotta accents to each room. For the living room and hallway they used terracotta paint on the walls, and a bright headboard was made in the parents' bedroom, while textiles decors were used in the child's room. Let us present each room in more detail.
"The combined space of living room, kitchen and dining area gives great versatility in different scenarios for a modern lifestyle," says SHUBOCHKINI. "In addition, the customers told us that one of their family traditions is to cook dinner and receive guests. That is why, instead of a bar counter and a table for 4 people, we created a large and spacious dining set for feasts and board games." The unity of style in the design of the combined space is emphasized by the Millennium Silver concrete tiles, 60×120 with matt finish, which are used for the kitchen backsplash and floor, as well as for a part of the wall in the dining area.
The same concrete effect porcelain stoneware is used for the floor in the hallway, since it was deemed the most practical solution for the entrance area. The bathroom is the only place in the apartment where designers haven't used a warm color accent, but the textured concrete is still there in a contrasting combination of Millennium Silver & Black, 60×120 with matt finish. To add warmth and comfort the designers used decors with wood slats effect, Tatami Oak 20×80 from the Loft series.
The finished modern interior of this apartment in Novosibirsk will also easily allow future renovations and changes at minimal costs.
Design by SHUBOCHKINI Design Studio Architects