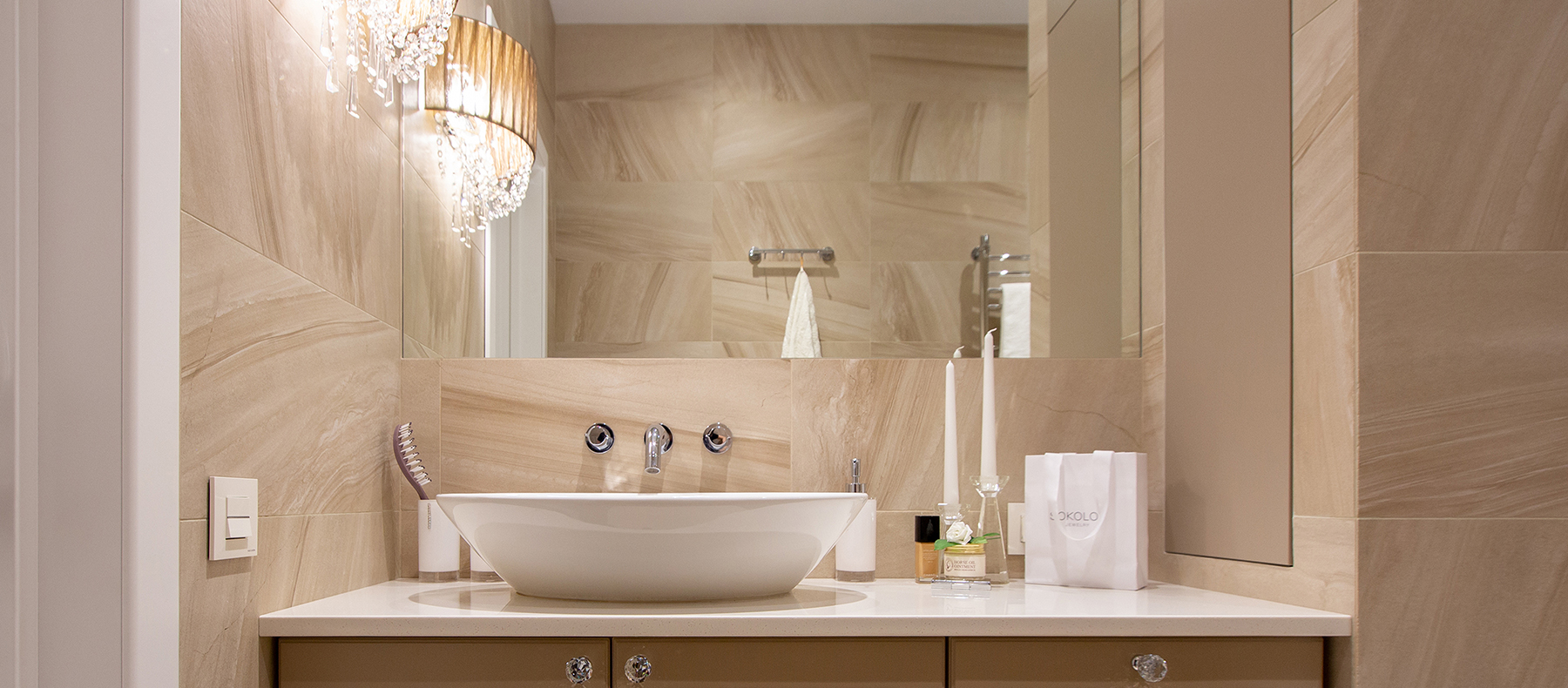 Realized project #italon – A bathroom in Lisyj Nos
Elena Abukina's clients dreamed of a bathroom where the whole family feels good. Their main request for design was to use sober colours and neutral textures. They wanted the new bathroom's interior to be timeless. Therefore, the designer decided to decorate bathroom in the pleasant colours recalling the shades of cream and chocolate from the marble-effect porcelain stoneware collection Wonder. Furthermore, porcelain stoneware is an ideal solution for the bathroom because it is easy to clean and maintains a perfect appearance for a long time even in the wet spaces.
The beige marble-effect porcelain stoneware in the color Desert 30×60 has decorated the bathroom walls and the brown porcelain stoneware in the color Moka 60×60 is layed on the floor.