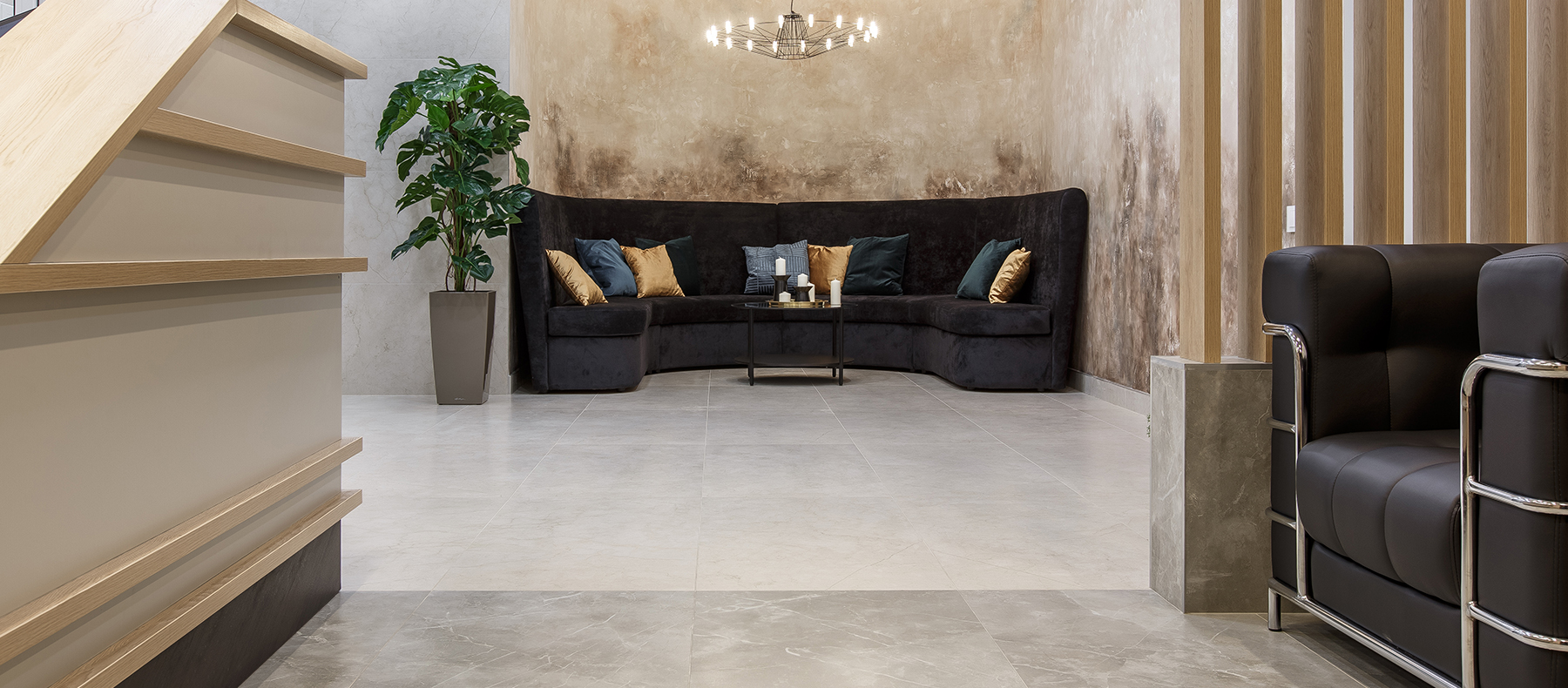 Realized project italon – Business office in Samara
The design of the modern office in Samara reflects the style, philosophy and status of the company. Thanks to the rational office layout, it is fully equipped with everything necessary to meet the needs of employees and customers.
The reception area – the company's business card – is decorated with large-format porcelain stoneware Charme Evo Imperiale 60×120 nat. The second half of the entrance, which becomes the office part, is faced with the porcelain from the collection Contempora Pure 60×60 cerato. The bathroom is also decorated with Nova Brown 60×60 nat ceramic tiles in combination with Element Wood Acero 20×120 nat.
In the design of the kitchen the designer used the porcelain stoneware from the Nova collection in two colours  – Ivory (for the floor) и Fog (for the splash back) 60×60 nat.
The interior of the office turned out to be stylistically attractive and cozy, and each room is as functional and practical as possible.