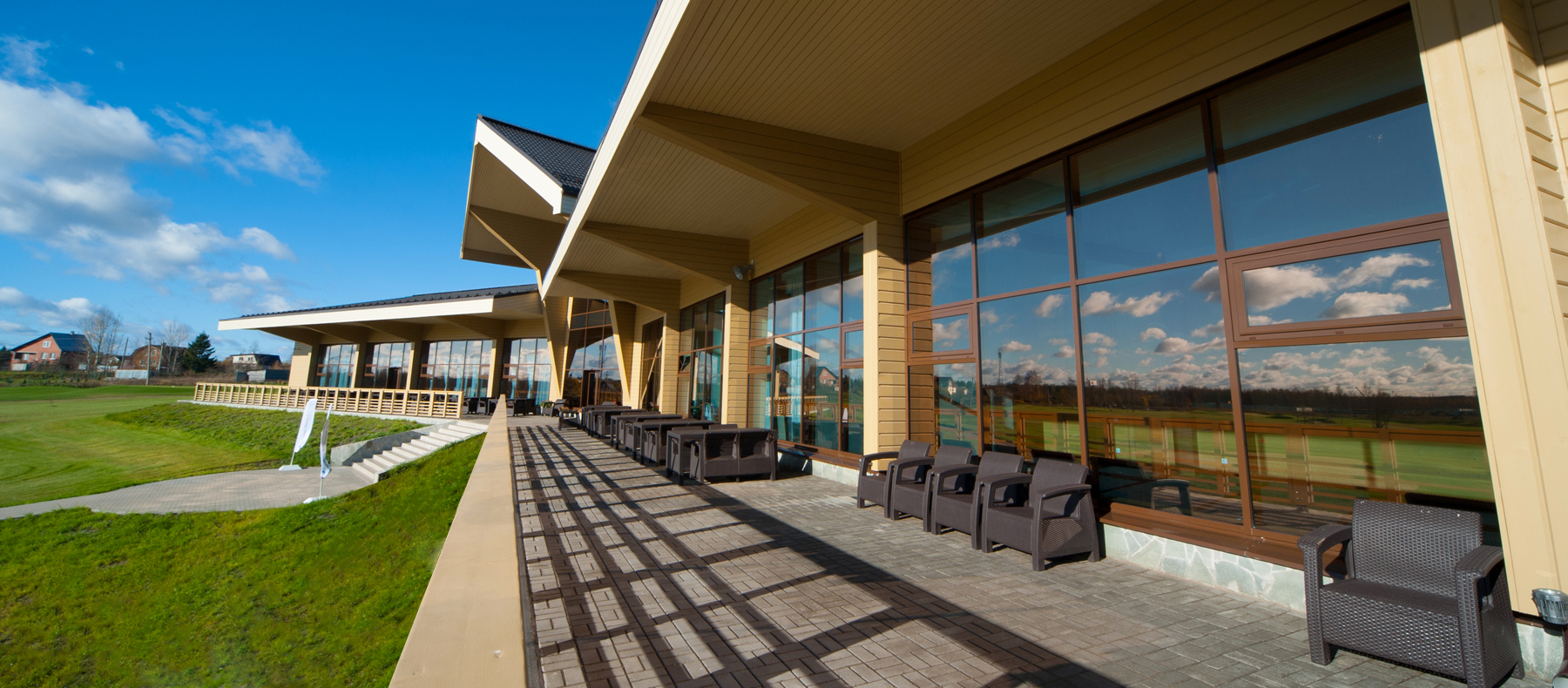 Realized project #italon – Golf club «Zemlyanichnye polyany»
It was recently inaugurated a modern golf club "Zemlyanichnye polyany" not far from St. Petersburg. A space of 1200 square meters has a conference room, a wellness center, a children's area and a large 2-levels restaurant with panoramic windows.
Everything inside is decorated with Scandinavian aesthetics: natural textures, light furniture, wooden ceiling beams, lots of space, air and light. Designers chose Italon products for the Golf Club's interiors. On the floor it is laid stone-effect porcelain stoneware Magnetique Petrol Dark in the 60×60 and 30×30 sizes.
In the conference room the designers created a contemporary combination of wood effect tiles Maison Walnut 20×120 and cement effect tiles Artwork Marrakech 30×30. The bathrooms and the spa area are covered with stone effect Magnetique Mineral White 30×60 , metal effect Surface Steel 60×120  and wood effect Natural Life Wood Pepper 22.5×90.
The interiors harmoniously match the beautiful landscape outside.
Design – Olga Perova e Luydmila Larikhina