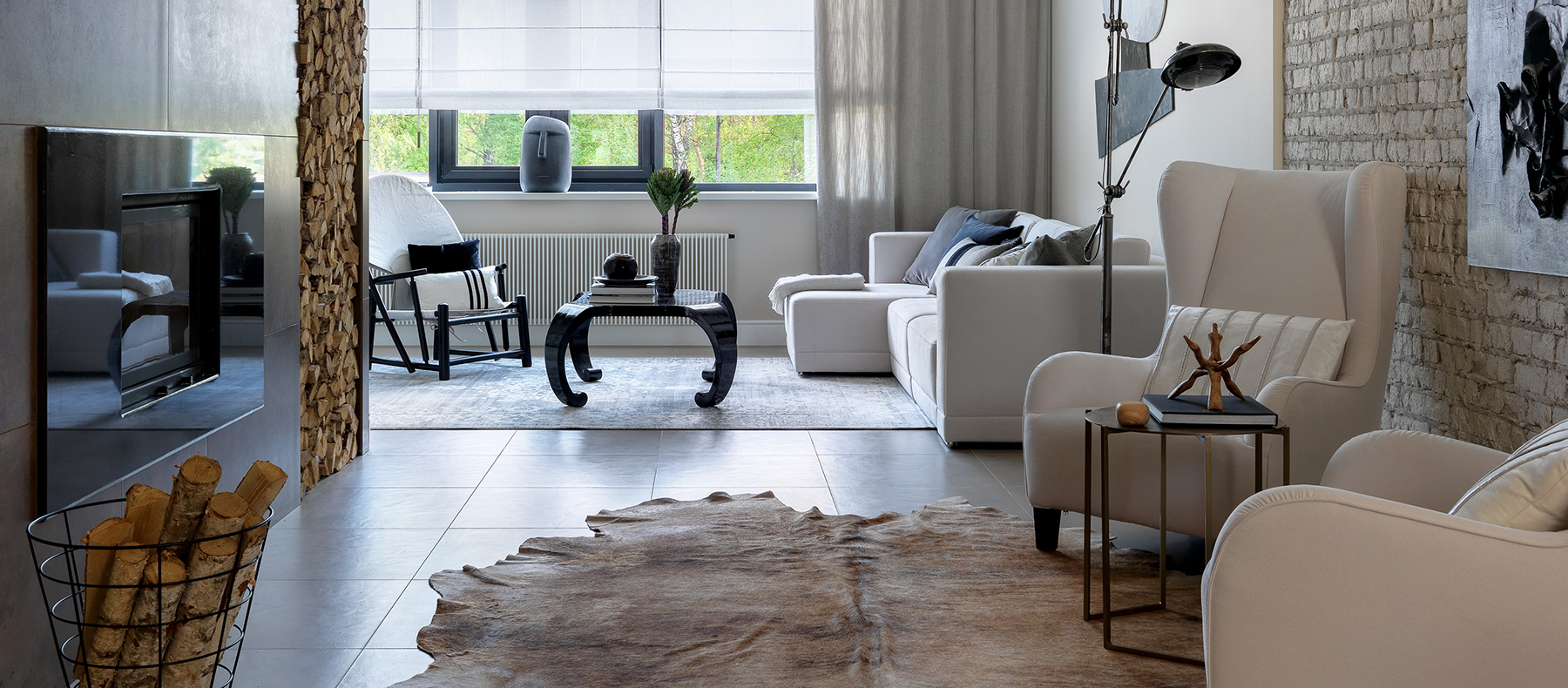 Realized project #italon – The house for the Champion
The owners of this house are young and energetic people. The head of the family is Aleksei Kolesnikov – a famous motofreestyler.
The style of the house is modern with loft elements, and all the rooms have bright and neutral colors but with lively accents.
For the hall, kitchen and dining room and living room with a fireplace area the designers have used concrete-effect porcelain stoneware tiles Urban Silver 60×60 with its soft honed finishing. This type of tiles' finishing helps to create a volume in all areas, even in narrow ones.
For the bathroom, designers have chosen porcelain stoneware and porcelain tiles Charme Evo with marble effect, for another bathroom were used the marble-effect tiles but from the Charme collection.
The house has a specific etrange shape, but designers have managed to create a comfortable welcoming atmosphere.
In their progect designers have perfectly combined soft comfortable sofas with rusted metal objects and contemporary art items with vintage furniture.
This is a true Champion's house, where he can pass nice pleasant evenings both with his family and a large company.