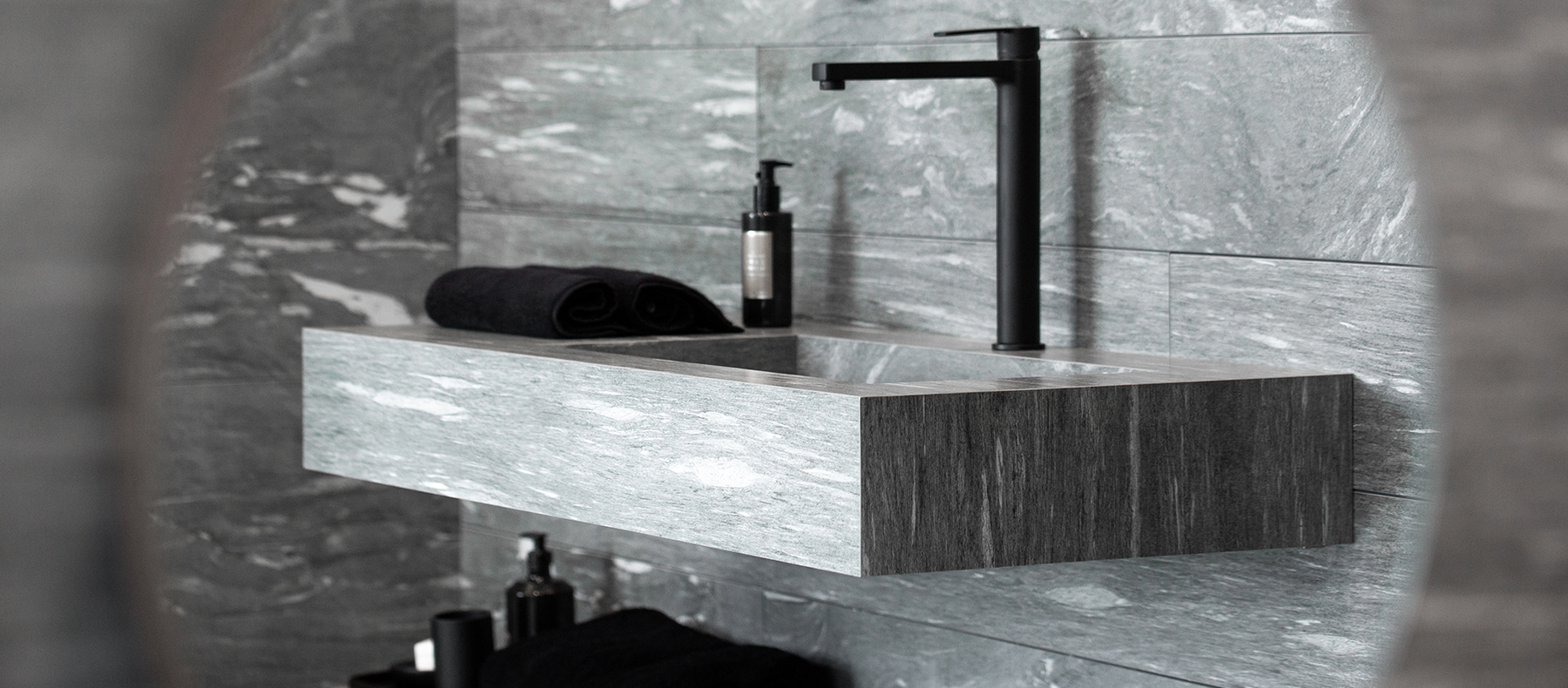 Italon Home Products Catalog
The technical and aesthetic characteristics of porcelain stoneware ensure tiles can be used for a variety of different applications other than floors and walls, including the creation of furniture. Italon offers a wide range of tiles in a variety of formats, finishes, and graphic effects allowing you to create unique design projects that meet any architectural requirement.
Last year, Italon introduced Italon Home – a brand of exclusive furniture and sanitary ware, which will greatly help create a unique atmosphere, transforming any indoor setting.
Currently, the Italon Home product collection includes:
water basins (Cube and Fly);
shower trays (Diamond);
bookcases (Opera and Trinity);
coffee tables (Lounge and Square).
The furniture and sanitary ware designs for Italon Home products were developed in Italy and carefully studied down to the smallest details. Indoor furniture can either replicate the color scheme of room coverings, creating an harmonious design, or be in sharp contrast with it, giving the room bright accents. Italon Home products allow for the creation of unique interiors without limiting the infinite possibilities of design and engineering.
HOW TO PERSONALIZE ITALON HOME PORCELAIN FURNITURE
It is very easy! All you have to do is choose a model and the Italon porcelain stoneware of your choice for its surface, and in 3 to 4 weeks your unique piece will be available! You can choose minimalistic concrete-effect tiles from the Millennium collection, exquisite Charme Deluxe marble-effect tiles, or luxurious Skyfall stone-effect tiles – it all depends on your taste and needs. Any option will definitely help decorating your environment!
 Italon Home porcelain water basins will help emphasize your bathroom's unique style. The Fly series offers 5 sink options in various sizes and configurations, with the possibility of mounting it on a wall or different surface. The Cube series offers 3 sink options in 2 sizes with or without a shelf, with the possibility of mounting it on a wall or floor.
Diamond is the ideal solution for creating a stylish shower area. Trays can only be made with natural finish, and available in three different sizes: 80×80 cm, 80×100 cm, 80×120 cm. The Italian-made "Silfra" drainage system is included.
The spacious Opera bookshelf or the compact Trinity alternative will add a touch of exclusivity to a cozy and stylish living room space. Shelves can be made of the Italon porcelain stoneware of your choice.
The Lounge and Square coffee tables will be a stylish addition to your environment. The countertop can be made of the Italon porcelain surface of your choice. Louge round tables are available in 3 sizes while Square tables come in 2 sizes.
What are the benefits of Italon Home porcelain furniture and indoor products?
Unique Italian furniture design;
The ability to personalize products with the surface of your choice;
Strong and durable materials;
Porcelain stoneware is resistant to scratches and chips;
Safe material on which bacteria does not proliferate;
Eco friendly material that does not cause allergies;
Easy to clean and maintain;
Resistant to chemicals and stains.
With Italon Home your interiors will be unique and prestigious!
And please remember: to distinguish original Italon Home products from fake ones, we have added an Italon Home sticker to all items.
You can buy porcelain tiles and Italon Home furniture from our authorized dealers.
Find the nearest showroom by looking up our online "Dealer Locator".