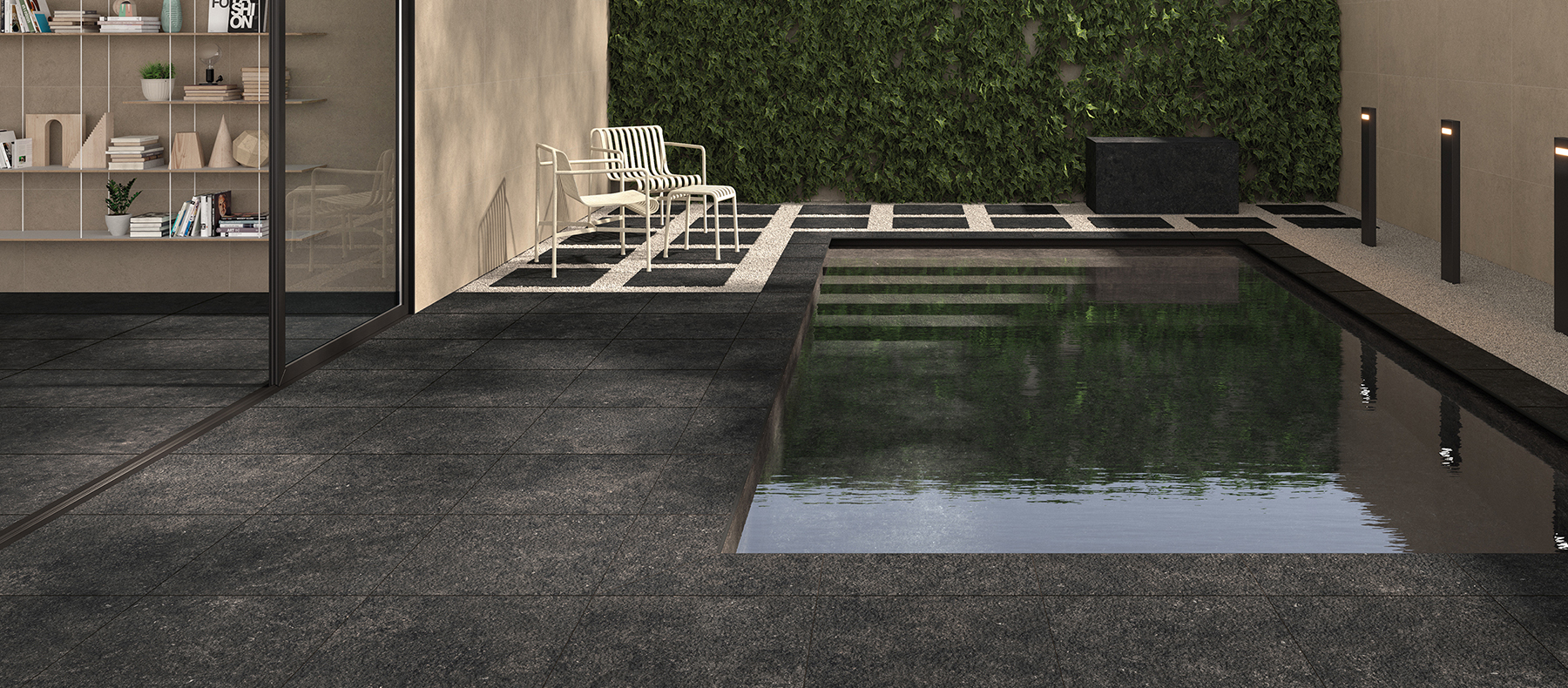 How to Choose an Anti-Slip Tile
Italon's porcelain tiles come in a wide selection of finishes: matt, honed satin, textured, polished, honed, glossy, lux, grip… It is important to note that, in addition to aesthetic features, different surfaces also result in different technical characteristics.
In this article, we will tell you how to choose the right non-slippery tile, and what indicators you need to pay attention to before buying porcelain stoneware in order to install a safe flooring. The main characteristic responsible for safety is the slip resistance rating, which is the ability of a tile's surface to resist the sliding of a person standing on it. In the ceramic industry, there are two criterias to indicate the ability of a tile surface to resist slipping. The R rating and the ABC rating.
WHAT IS THE "R" RATING?
The R rating indicates slip resistance for shoes. This is how the R ratio is determined: the  test subject – a person wearing shoes – is placed on an inclined ramp. There is a test tile with a thin layer of oil on its surface placed on a ramp. The ramp gradually tilts until the subject slips; the R rating is then based on the angle at which the subject began to slip. The fixed angle is marked with the Latin letter R and a number between 9 and 13.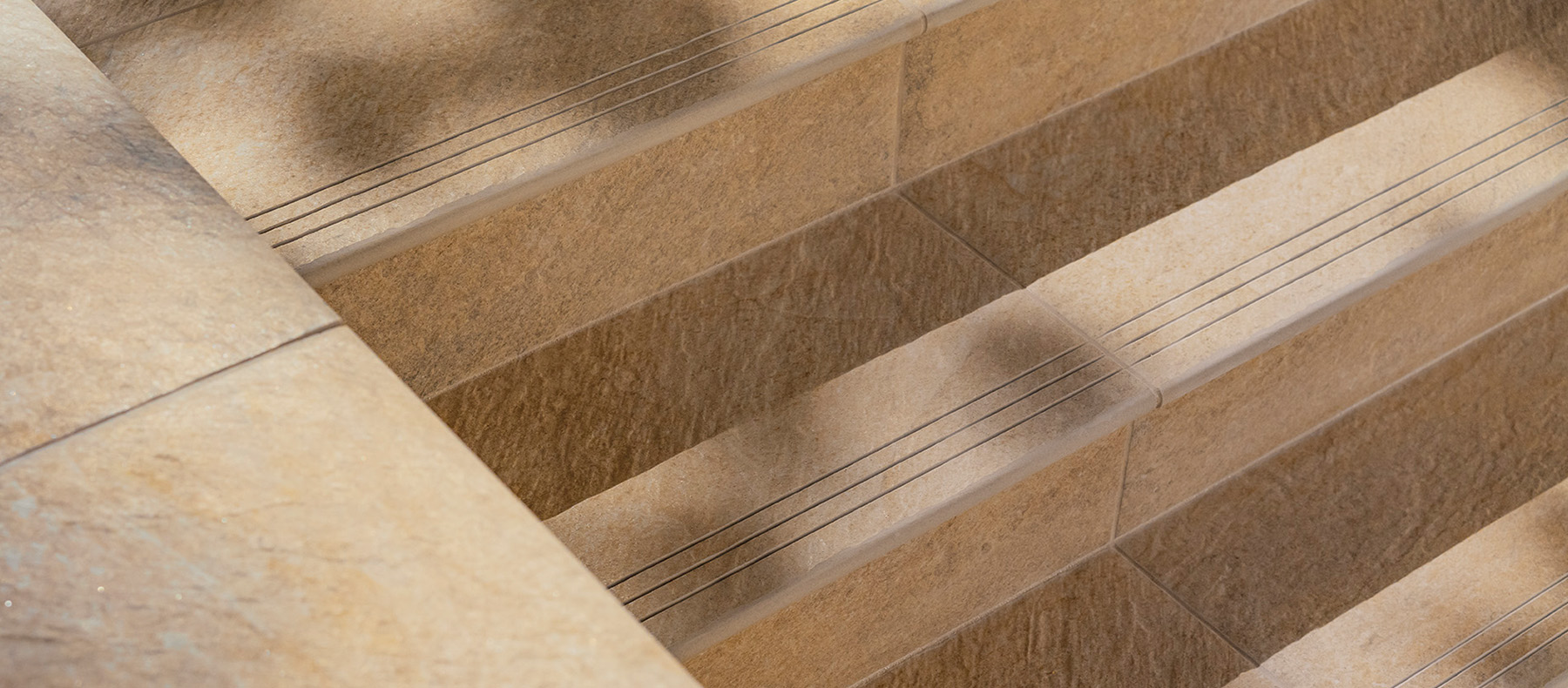 WHAT DOES EVERY NUMBER INDICATE?
– R 9 means that the material can be used in any interior setting. It can be a private or commercial interior, including entrance areas, but not outdoors.
– R 10 assumes a higher anti-slip rating and can be used in areas with moderate humidity: for example bathrooms, garages, or spaces protected from direct precipitations.
– R 11 anti-slip tiles can be used in rooms with a large amount of moisture. These can be industrial environments and laboratories, including exteriors and entrance area of private houses and public premises.
– R 12 non-slip rating is characteristic of porcelain stoneware with a structured finish. This type of surface is appropriate for outdoor settings such as entrances, outdoor trails and parking lots. If we move to the interior, then R 12 will be appropriate for use in professional kitchens, areas for public catering, showers, and swimming pools premises.
– R 13 is the highest non-slip rating. It is worth noting that materials with such an anti-skid rating will guarantee maximum safety. Therefore, we recommend using these materials when working on projects such as water parks and public pools. They can also be used for industrial premises where viscous slippery liquids are handled, for example food companies, or anywhere that must guarantee maximum reliability during operations.
We want to emphasize a very important detail. All previously mentioned anti-skid R ratings are only applicable to three types of finishes:
You can find another anti-skid rating in our catalog, indicated by the Latin letters A, B, C.
WHAT DOES THE ABC RATING SHOW?
This is a safety criterion for flooring in rooms where people walk without shoes: showers, spa centers, and pool areas, for example. How is it determined? The laboratory assistant is placed on a tile on a movable platform; the tile is moistened with a special solution, and the laboratory assistant is barefoot. Much like with the previously described test, the platform begins tilting until the laboratory assistant slides off, marking a specific angle. According to the angle, one of the three slip categories "A", "B", or "C" is assigned.
– "A" means the tile can be used in rooms without direct presence of water. For example, a locker room or the interior of a house: a kitchen, a living room, etc.
– "B" (A + B) means tiles can be used in rooms with direct presence of water, such as shower trays, basin areas and places where it is necessary to provide greater safety through a greater anti-skid level.
– "C" (A + B + C) is the highest possible level of security. Tiles that meet this classification can be used not only in pool areas, but also for pool steps, including those underwater, pool bowls, public showers with a large influx and outflow of water, and places where cleaning solutions and detergents are often present on the surface.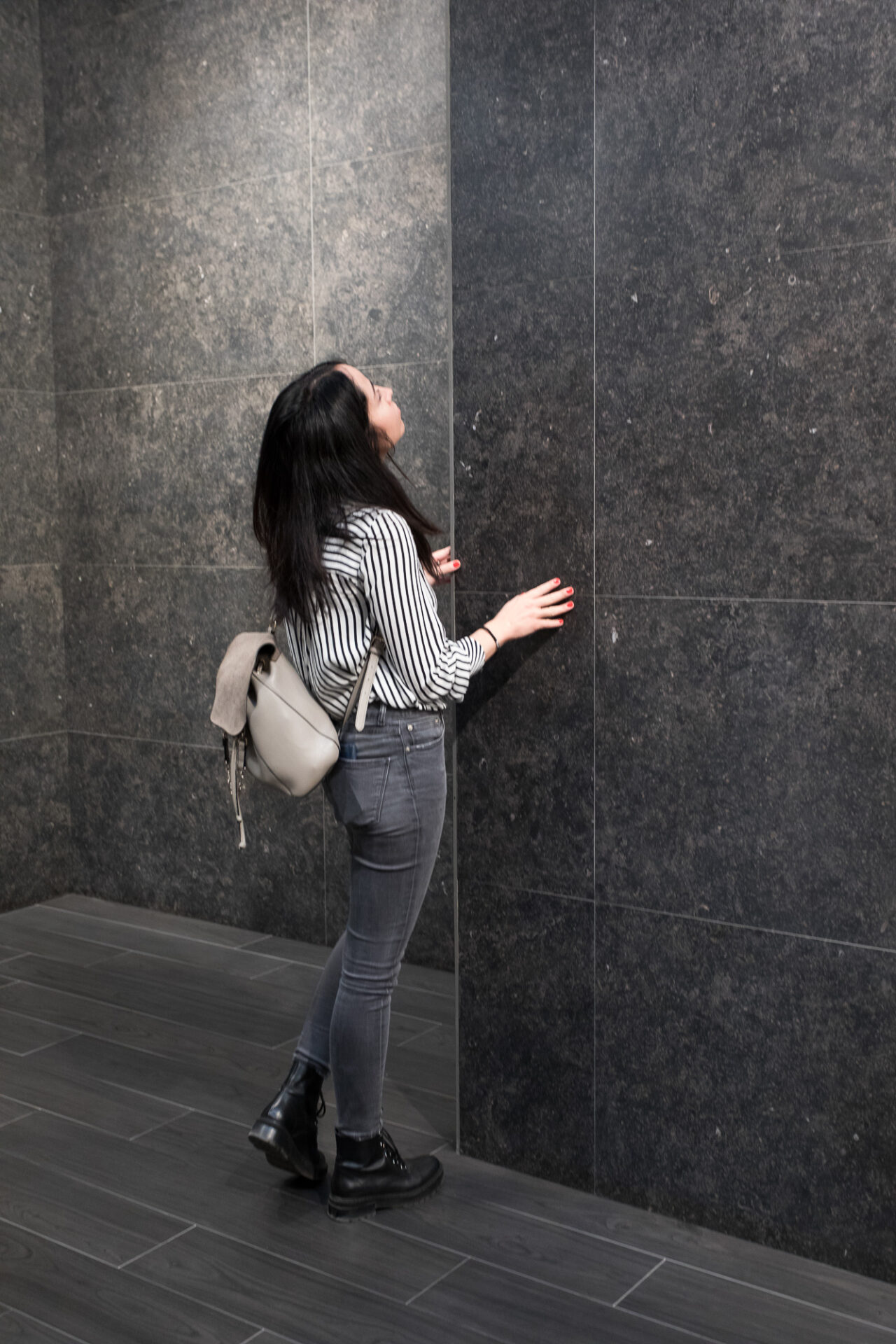 Before you buy a tile, be sure to pay attention to its anti-skid performances and only select materials that will meet your operating conditions. The safety of your surface depends on how seriously you approach this issue. You can find the anti-skid R and ABC ratings for each collection in the general catalog, in the section "Technical Area" on www.italonceramica.ru.