Cersaie 2019: ceramic design trends
The annual exhibition Cersaie was held in the Italian city of Bologna from September 23 to 27. Leading manufacturers of porcelain stoneware and ceramic tiles presented samples of their collections and the most fashionable new products. We will tell you which design trends it is better to follow next year.
Less natural, more artificial
Imitation of natural materials has become more "aggressive."
Manufacturers decided not to make the exact reproduction but to have the free interpretation.
Mostly this trend affected marble effect porcelain stoneware, which is now distinguished by a free graphic of the natural material.
It reproduces the beauty of classic and exotic varieties of marble, deliberately emphasizing the artificiality.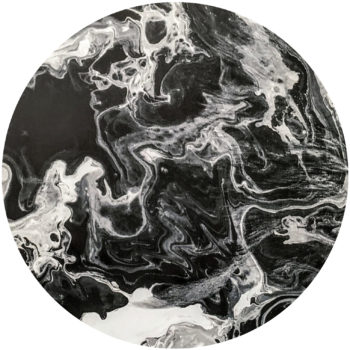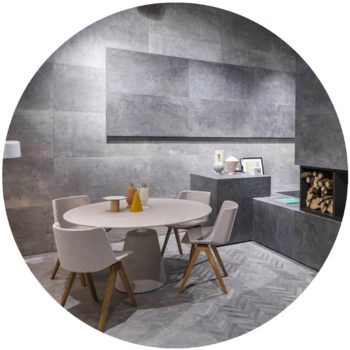 50 shades of grey
Grey porcelain stoneware is still number one. As designers predict, next year its popularity will increase even more.
Cement, stone, marble, fabric – all materials are in grey.
At the same time, grey porcelain stoneware can be easily used to decorate bedrooms, living rooms, bathrooms and kitchens.
In any room it will look stylish, especially if you combine it with bright colors, as in the Millennium collection by Italon.
More color
Blue and green colors will become one of the most popular in design in 2020.
And the brighter they turn out, the more luxurious they will look.
Those who are not afraid of experiments will like ultramarine and saturated acidic shades of green, which are replacing the boring pastel.
Those who like more classic combinations, but with bright accents, will appreciate the gradients. Incredibly soft color transitions, which are especially beautifully reproduced by large-format porcelain stoneware, will make any space individual.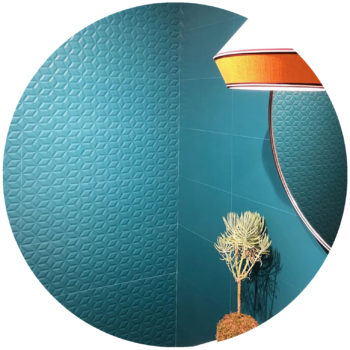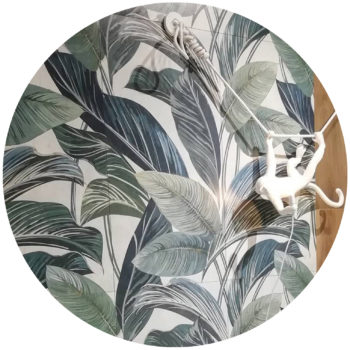 In harmony with nature
Natural theme does not lose its relevance.
Flowers are presented everywhere: from watercolors and patterns with flowers and leaves to "real" images in the form of wallpapers.
Tropical jungles and flower gardens, displayed on large-format porcelain stoneware or mosaic, provide more opportunities for interior design.
Thanks to them, any project will look very impressive.
Wallpaper effect porcelain stoneware
More and more manufacturers prefer to reproduce wallpaper effect porcelain stoneware.
Such material is an ecological and practical alternative for standard wallpapers, which, because of the characteristics, lost the popularity.
Wallpaper effect porcelain stoneware has a pleasant texture and a variety of decors, which gives a chance to use it both for decorating bathrooms and for living rooms.
It makes the interior more elegant and sophisticated.