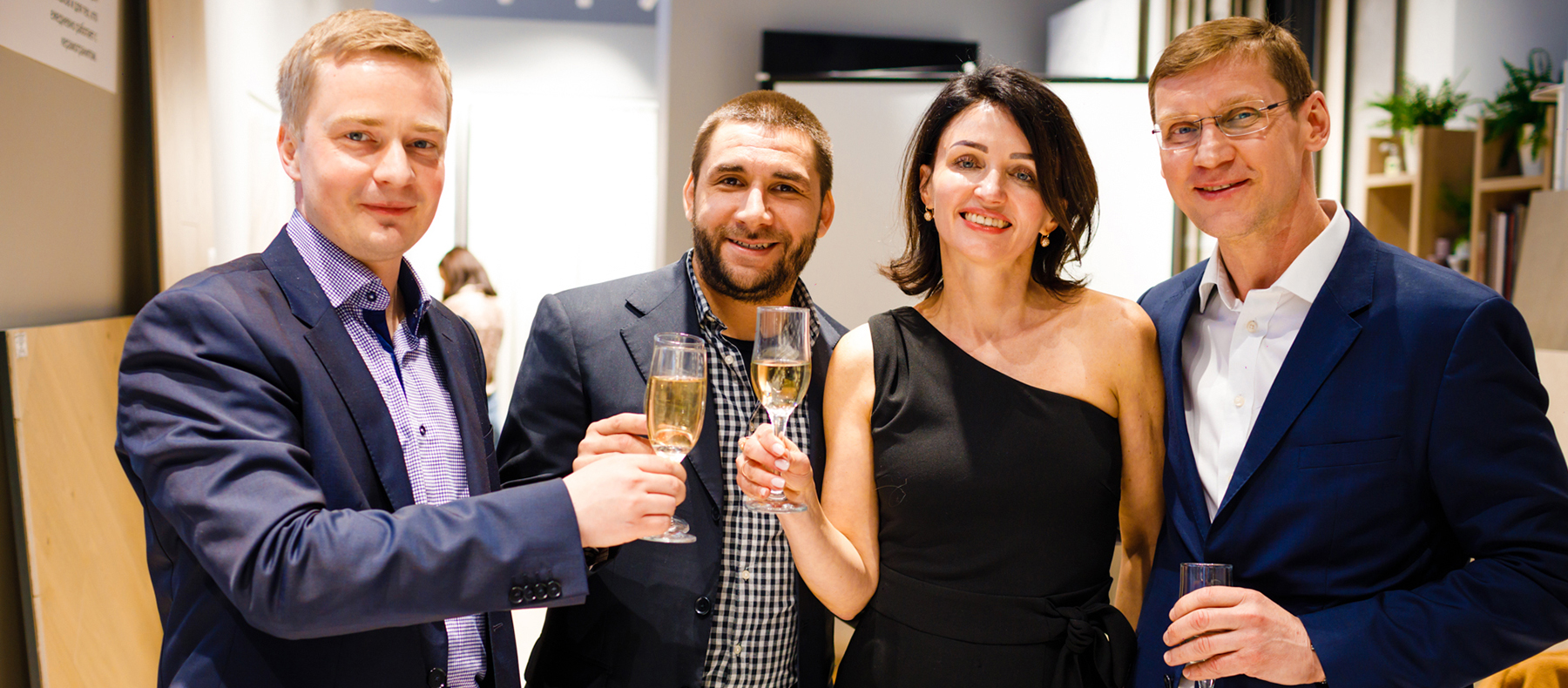 New Products Launch at the Simferopol Italon Experience Showroom
ITALON OPEN DAYS continue! On Wednesday, April 13, a real party for designers took place at the Italon Experience in the "Oldie" shopping center in Simferopol! The head and owner of the Foshan ceramic tile and sanitary ware chain, Lyudmila Chaiko, together with ITALON commercial director Vladimir Zverev, triumphantly removed the curtain from the renovated exhibition halls and showed industry professionals the novelties of 2021.
An interesting program awaited the guests of the event. It included a fascinating presentation of new collections of porcelain stoneware Charme Advance and Wonderful Life, a ruffle game with luxurious prizes, pleasant jazz music, delicious hors d'oeuvres, champagne and a photo session.
Thank you for the wonderful professional communication and warm atmosphere!
The ITALON OPEN DAYS presentation marathon enables industry professionals to quickly incorporate into their work the most relevant materials without losing pace. During this unique event, designers and architects could get acquainted with the novelties of Italon 2021, and immediately try them for their customers' projects. Sergey Dyakonov, The head of Italon Customer Service Department, explained in detail how to work with new collections and what features should be taken into account when using them in projects so as to avoid any controversial situation.
We would like to emphasize that the Italon Experience showrooms in Simferopol and Yalta already have the Charme Advance and Wonderful Life collections in stock, as well as all the necessary materials for working with the new products, such as sample folders, catalogs and inspirational mini-interiors.