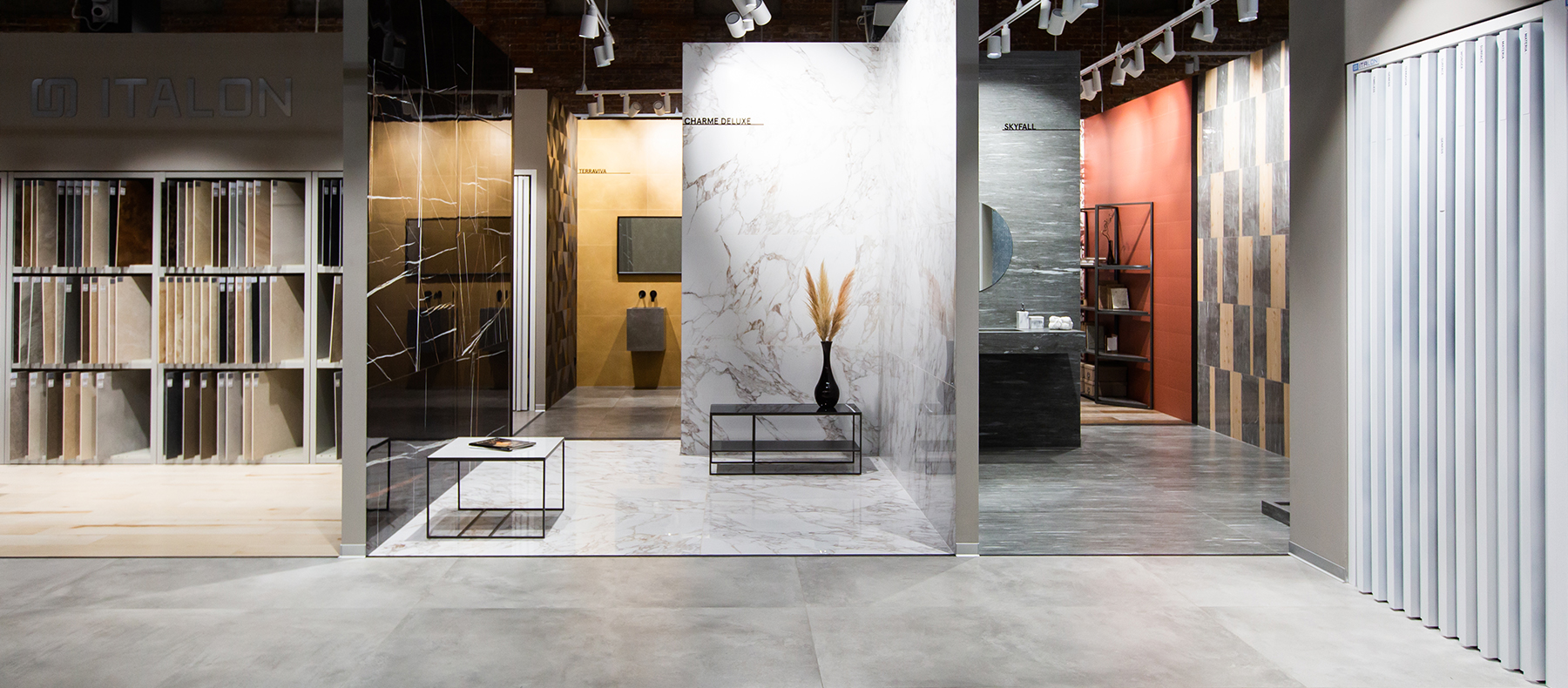 Where To Buy Tiles in Tomsk: New Showroom Italon Experience
The Italon Experience chain is getting bigger and we are happy to invite you to the Italon Experience monobrand showroom in Tomsk.
The salon displays new collections of Italon porcelain stoneware and wall tiles, Italon X2 frost-resistant outdoor porcelain stoneware, and Italon Home furniture and sanitary ware. You can view samples as part of cutting edge exhibition displays, and the store managers will be happy to give you professional advice.
We would like to emphasize that the retail space was designed by the company's architects using the unique Italon Experience concept of "visual storytelling". That is why, in our showrooms, everything has been thoroughly designed down to the smallest detail by our company's talented professionals.
To help you visually examine our collections of porcelain tiles, products are displayed within mini-interiors: you will find 5 spacious new boxes, equipped with Italon Home furniture and all necessary accessories, to observe how porcelain stoneware look after installation, how finishings differ from one another, and how each surface might look in your own home.
The Architalon area is meant to help designers find what they need, housing a large ceramotheque displaying a vast amount of samples. It allows professionals to see and feel the different textures and come up with the most striking combinations of colors. Italon architects thoroughly designed the lighting solutions, making sure our exhibit truthfully displays how products will look within your home or office.
You can safely and conveniently buy tiles in Tomsk at our Italon Experience showroom.
Come visit us at Ulitsa Nakhimova, 8, building 2: Center for Interior Solutions "Orange Sky".
Working hours: Monday – Sunday; 10AM – 8PM
Phone: +7 (3822) 69 69 11