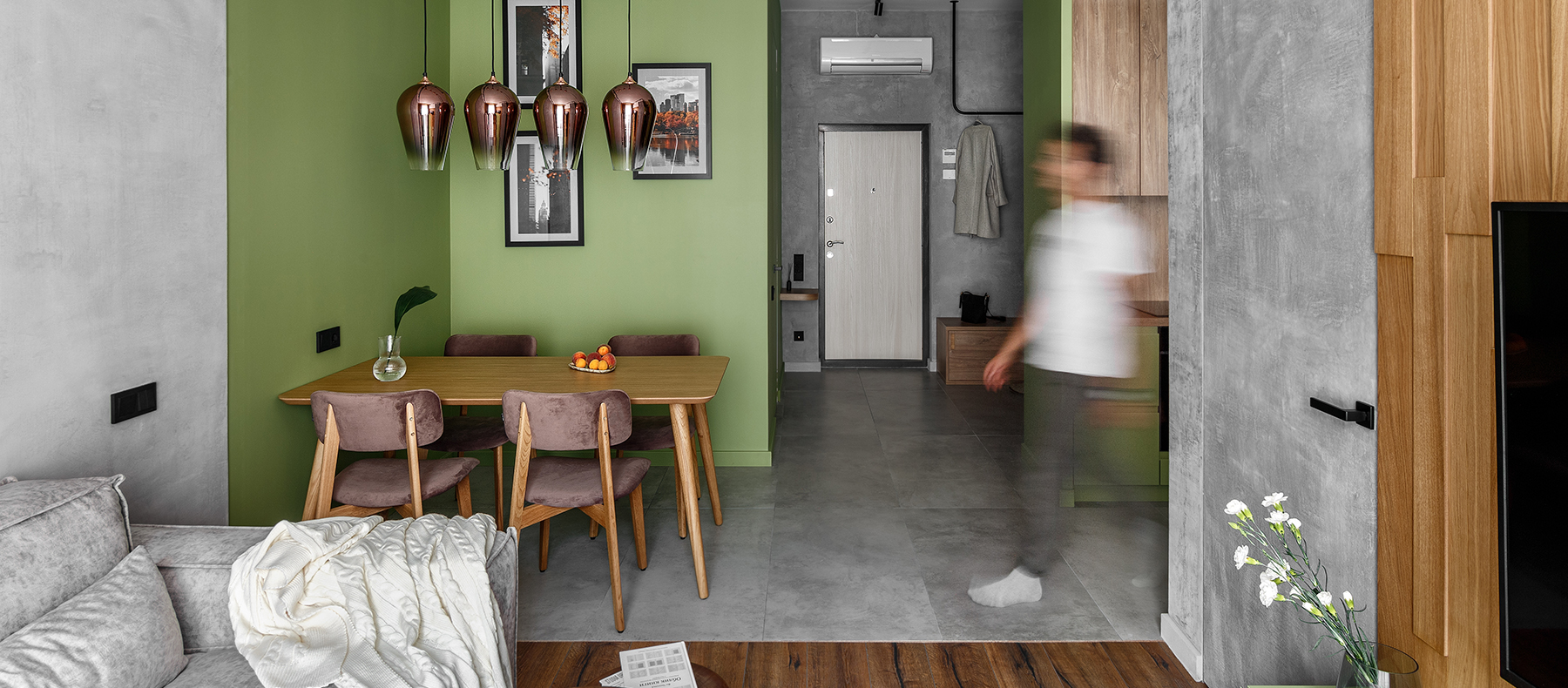 Project #Italon – Green kitchen in RC Botanika
Despite the large number of functional areas, the space does not seem overloaded; on the contrary, the absence of extra walls and doors makes this place spacious and light. There is a shared living – dining area, a kitchenette and a full bedroom, as well as a spacious entrance hall, dressing room and bathroom.
The green color in the interior was inspired by the residential complex BOTANICA, which got its name because of its close proximity to the Botanical Garden.
Following the natural theme, the designers used the texture of wood in the decoration. You see it on the facades of the kitchen, on the walls and even on the ceiling. Concrete effect porcelain stoneware Millennium Silver 60×120 with matt finish is laid on the floor in the hallway, in the kitchen and in the dining area.
Design – design studio "ISTOK bureau"
Photo – Anton Ivanov