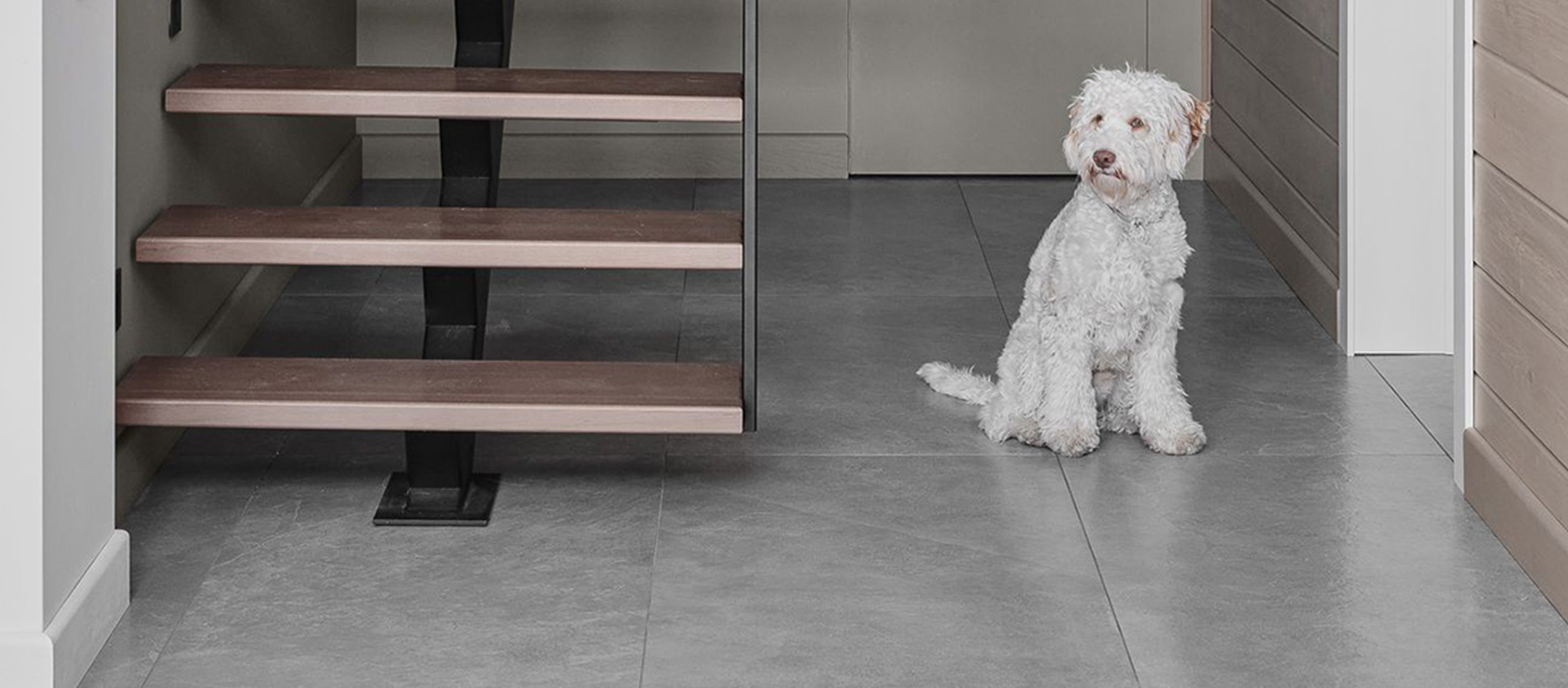 Realized #Italon Project – House by the Gulf of Finland
The house in the "Sea Terraces" village on the shores of the Gulf of Finland has become a place for a relaxing holiday getaway, far from the bustle of the city, for a family with three children.
The house is 146 sq.m. It has a spacious kitchen-living room, four bedrooms and two bathrooms. "We kept the kitchen and living room as open to each other as possible, and between the stairs and the kitchen we built a white cube with a bio fireplace," says designer Sasha Levina. – "The bio fireplace helped bring the composition together and diversify the recreation scenarios. On holidays, large groups gather in the house, and everyone can see and hear each other."
The design of the house is inspired by the surrounding nature with its coniferous forests and sandy beaches in the bay. "The interior is built on a combination of textures of natural materials: oil-like shine of imitation timber in a noble gray-beige shade, then embossed surfaces of porcelain stoneware, slate effect Materia Carbonio 60×120 with honed satin finish on the entire first floor of the house, and false beams with deep brushing. Rough linen and silky velour in mossy green and terracotta shades complemented each other in textiles" explains the author of the project.
As noted earlier, the house has two bathrooms: the main one and the guest bathroom. They are decorated in the same style with stone-effect porcelain stoneware from the Contempora collection: Pure shade on the walls and Burn on the floors, all in the 60×120 format with honed satin finish. One of the walls in the bathroom is highlighted using 3D Brick Pure 28×78.
A year and a half has passed since the renovation was completed: everything in the house is in its place, as beautiful and comfortable as Sasha Levina intended. This is the best award for a designer.
Design – Sasha Levina – @ sashalevina.design
Photo – Dmitry Tsirenshchikov