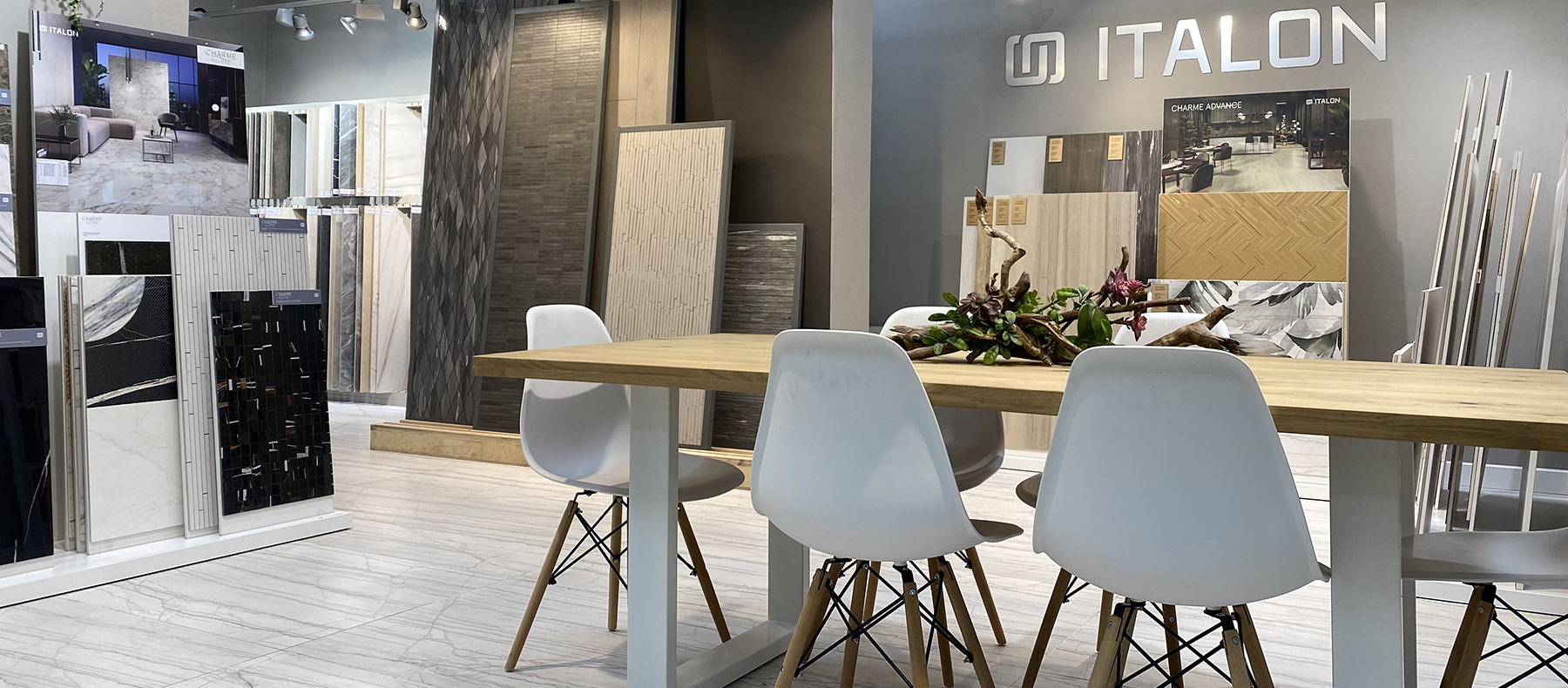 New Italon Showroom in Solnechnogorsk
We are happy to announce that a new Italon showroom has opened in Solnechnogorsk.
There, you will find the latest Italon collections, choose porcelain stoneware for your dream interiors and, of course, buy tiles.
Our modern exhibition equipment helps showcase how various kinds of surfaces differ, and what formats, colors, special elements and decors are in each collection. Also, in the showroom, you will find a "ceramotheque" with a large number of tile samples: a handy tool that allows customers to pick up a tile and familiarize with its features.
The well-thought-out design of the store made it possible to present a wide range of Italon tiles in a small retail space, which makes shopping easy and enjoyable.
We would like to emphasize that the showroom has a certificate of professional training from "Italon Academia".
The store's employees are actively involved in the Italon educational program and they can answer all your questions about tiles and porcelain stoneware.
We look forward to seeing you at the Vatra Ceramics showroom in Solnechnogorsk.
Address: Solnechnogorsk, st. Krasnaya, 154, Mebel & Decor shopping center, pav. 3, floor 1.
Phone: +7 499 704 06 41
Opening hours: Mon – Sun 10AM – 8PM.