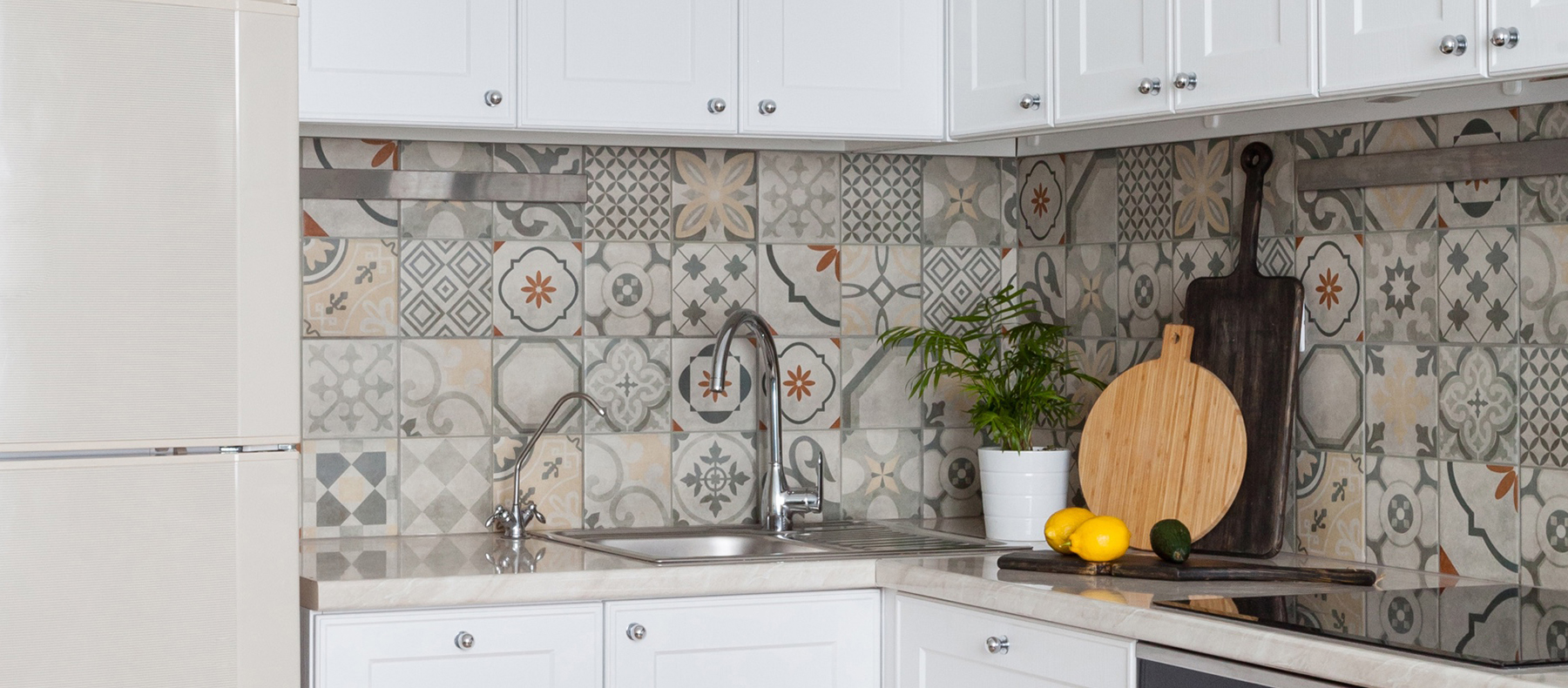 Realized project #italon – Mediterranean style apartment
The designer Svetlana Nosova faced the challenge of creating a stylish and versatile apartment design at minimum cost. The task was to create the interior using the owner's IKEA furniture and take into account the presence of two cats when choosing finishing materials.
Consequently, the walls in the kitchen-living room were painted in light blue and beige colours, and the floor was covered with the wood effect porcelain stoneware from the collection Element Olmo 20×120 nat.
The splash back was decorated with the use of the collection Artwork Patchwork 30×30,that combines all the colours of the Mediterranean style.
For the bathroom were used the same materials as for theliving room – wood effect porcelain stoneware and patchwork.
The interior of the apartment turned out to be very light, fresh and comfortable for the whole family.