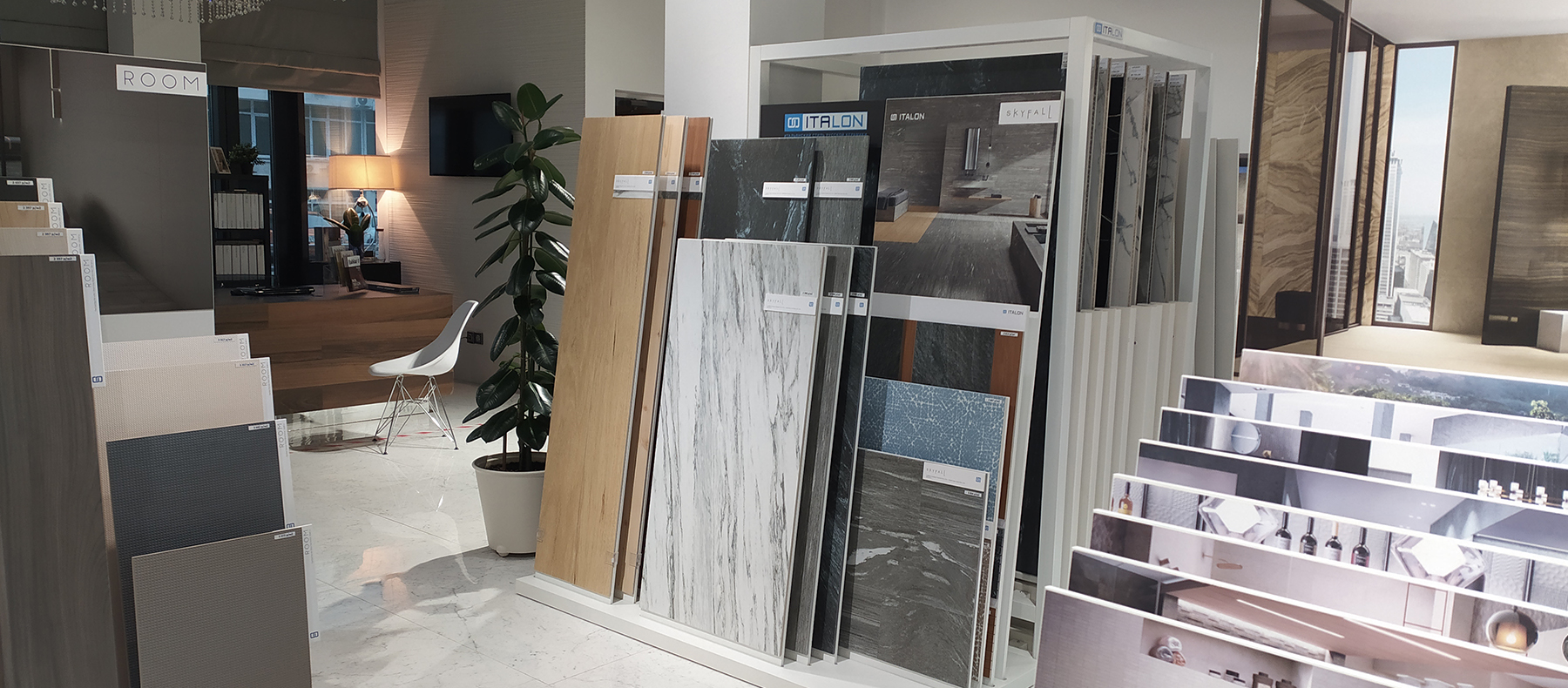 Renovated Italon Showroom in Yekaterinburg
If you don't know where to buy tiles in Yekaterinburg, we highly recommend paying us a visit at the refurbished Italon showroom at Gurzufskaya ulitsa, 11.
You will find a wide range of Italon products to choose from: high quality porcelain stoneware for your dream interiors. We would like to emphasize that this is the only showroom in Yekaterinburg offering 120×278 maxi formats.
A special feature of the store is a display of "mini interiors" designed using 2020 collections, helping you see the tiles in a finished environment and observe how each surface looks after installation. You can compare different formats of porcelain stoneware, find out how finishings differ from one another, and discover special elements from our latest collections.
Experienced managers will be happy to answer all your questions about tiles, create 3D interior projects taking your wishes and current trends into account, and calculate the amount of tiles needed for each specific project, providing you with detailed quotations.
We look forward to welcoming you at Yekaterinburg,  Gurzufskaya ulitsa, 11.
Follow our showrooms on Instagram – @italonekat.