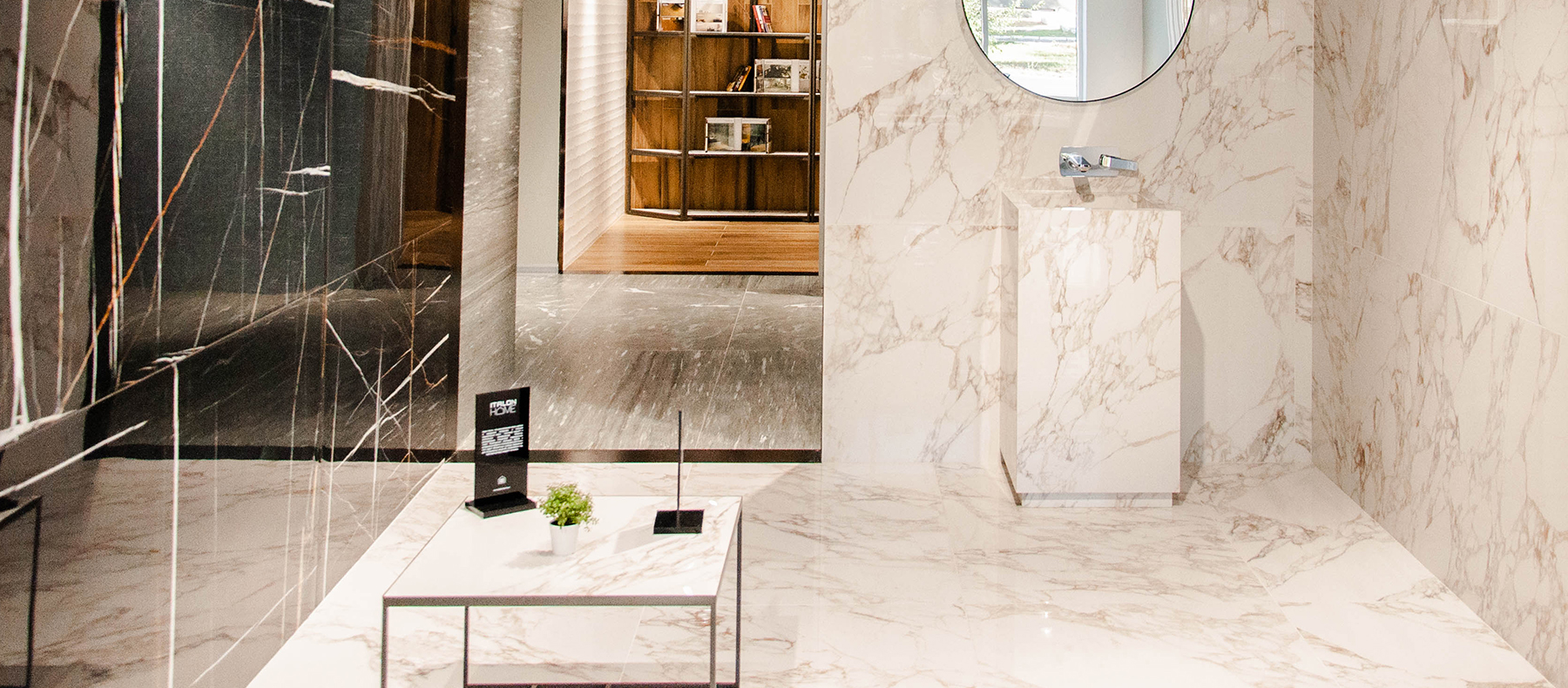 Where to Buy Tiles in Pyatigorsk: New Italon Experience Showroom
The new mono-brand Italon Experience showroom in Pyatigorsk has opened its doors to customers! Its spacious reception area is designed to blend seamlessly with the bright and welcoming meeting area for clients and architects. Moreover, to ensure a convenient tile shopping experience, a ceramotheque has been installed to display Italon's products, allowing clients to touch and feel the surface of each and every sample with their own hands, examining textures, colors and shades. A large vertical display will also help them compare tiles, imagining how they would look on a larger surface in their homes.
The highlight of the showroom consists of miniboxes with novelties and bestseller collections. Plus, thanks to mini-interiors exclusively designed by Italon architects, customers can look at products "from the inside", studying their textures and most striking combinations, ultimately having the opportunity to make the right choice.
The showroom features almost the entire range of furniture and sanitary ware from Italon Home porcelain stoneware: Fly and Cube sinks, Lounge and Square coffee tables, Diamond shower tray and Trinity and Opera bookcases.
We look forward to seeing you at Pyatigorsk, Ulitsa Yermolova, 14, building 1.
Working hours: Monday – Sunday, 9AM – 6PM
Would you like to know more about the design concept behind the Italon Experience mono-brand showrooms? Read our article "Welcome to Italon Experience".