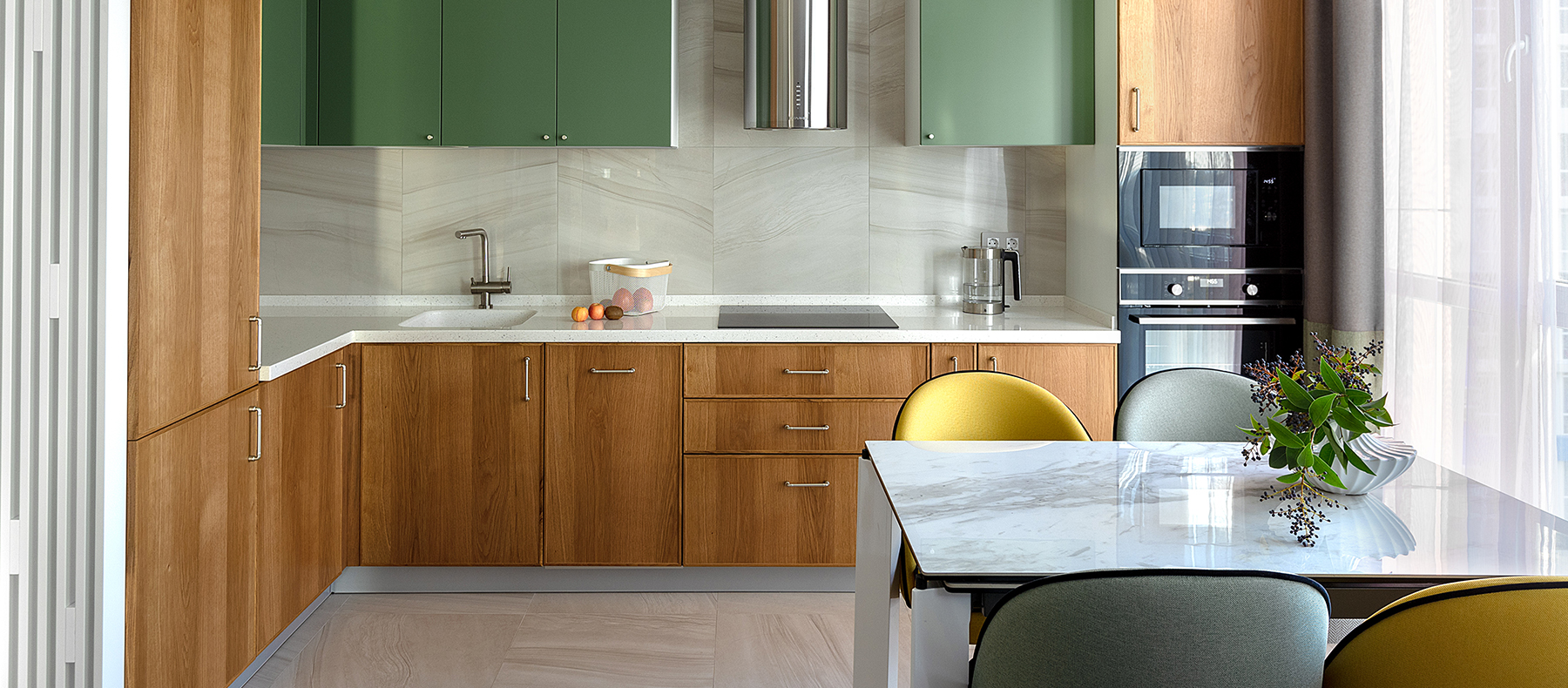 Realized #ITALON Project – Sunny Apartment in Sochi
The design for this Sochi apartment was heavily inspired by the atmosphere of this seaside city. A bright place, full of life, reflected by the upbeat vibe of these interiors.
The finishings' color palette is centered on light shades, complemented by vivid natural colors reminiscent of sunshine and green leaves, sea pebbles and wood patterns. The predominance of green shades inspired the name of the project – "Mojito" – which perfectly embodies the summery warm yet fresh interiors.
The design of the kitchen-living room and hallway relies on porcelain stoneware with a sandstone texture, Wonder Moon 60×60, with lux finishing for the backsplash and matt finishing to ensure a safe, non-slippery floor.
The apartment has two bathrooms, each designed according to a different style as requested by the family.
One displays concrete effect porcelain stoneware tiles, Terraviva Dark 45×90 with matt finishing, and Millennium Dust 60×60 and 60×120 with matt finishing.
Quite a minimalistic design with the addition of two mosaics: Terraviva Dark 30×30 and Hexagon Dark 25×29.
The second bathroom was decorated with marble effect tiles, Statuario 60×120 with lux finishing from the Charme Evo collection; complemented with stylish Millennium Silver & Black concrete effect tiles, 60×120 matt.
The contrast of textures and finishes gives it a very modern feel.
An incredibly comfortable, beautiful and functional design in the heart of a seaside city, calling for relaxation in a contemporary frame.