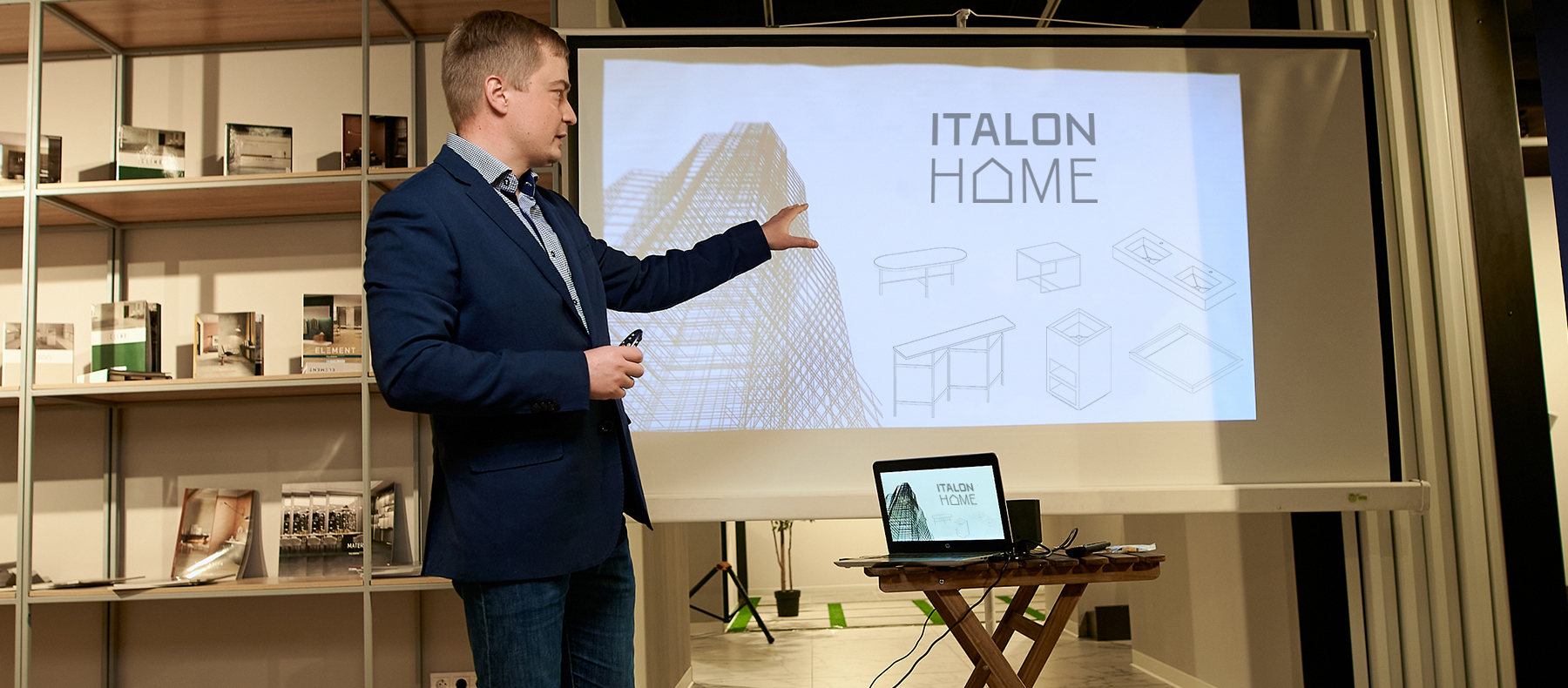 Italon Home Presentation for Belgorod Designers
On January 28th, a presentation of Italon Home furniture and sanitary ware took place in the Italon Experience mono-brand showroom in Belgorod. A new enticing project by Italon that pushes the boundaries of porcelain stoneware's intended use.
The Head of Key Accounts Department, Sergey Dyakonov, introduced the guests to the exclusive brand of furniture and sanitary wares, talking about the nuances of manufacturing as well as the customization possibilities.
The uniqueness of Italon Home lies in the fact that porcelain stoneware from any Italon collection can be used to manufacture products. Customers have the opportunity to enhance their interiors by either creating a sharp contrast between coverings and furniture or give their home a smooth element of continuity of design.
Guests were able to appreciate the contemporary nature of the Italian design embodied by Italon Home furniture, while also witnessing the endless possibilities for expression through customization.
The showroom doors are open every day. Come visit us and let our salon managers show you the wide range of Italon products: choose from a vast catalog of surfaces to create the perfect Italon Home furniture and sanitary ware for your home, browsing through stunning tiles for your floor and wall coverings.
Looking forward to seeing you in our showroom!
Address: Belgorodskaya oblast', Dubovoe, Lesnaya ulitsa, 1И
Working hours: Monday – Friday 9AM – 8PM. Saturday – Sunday 9AM – 6PM.
Follow @italon_belgorod on Instagram and keep up with news and announcements related to our Italon showroom in Belgorod!