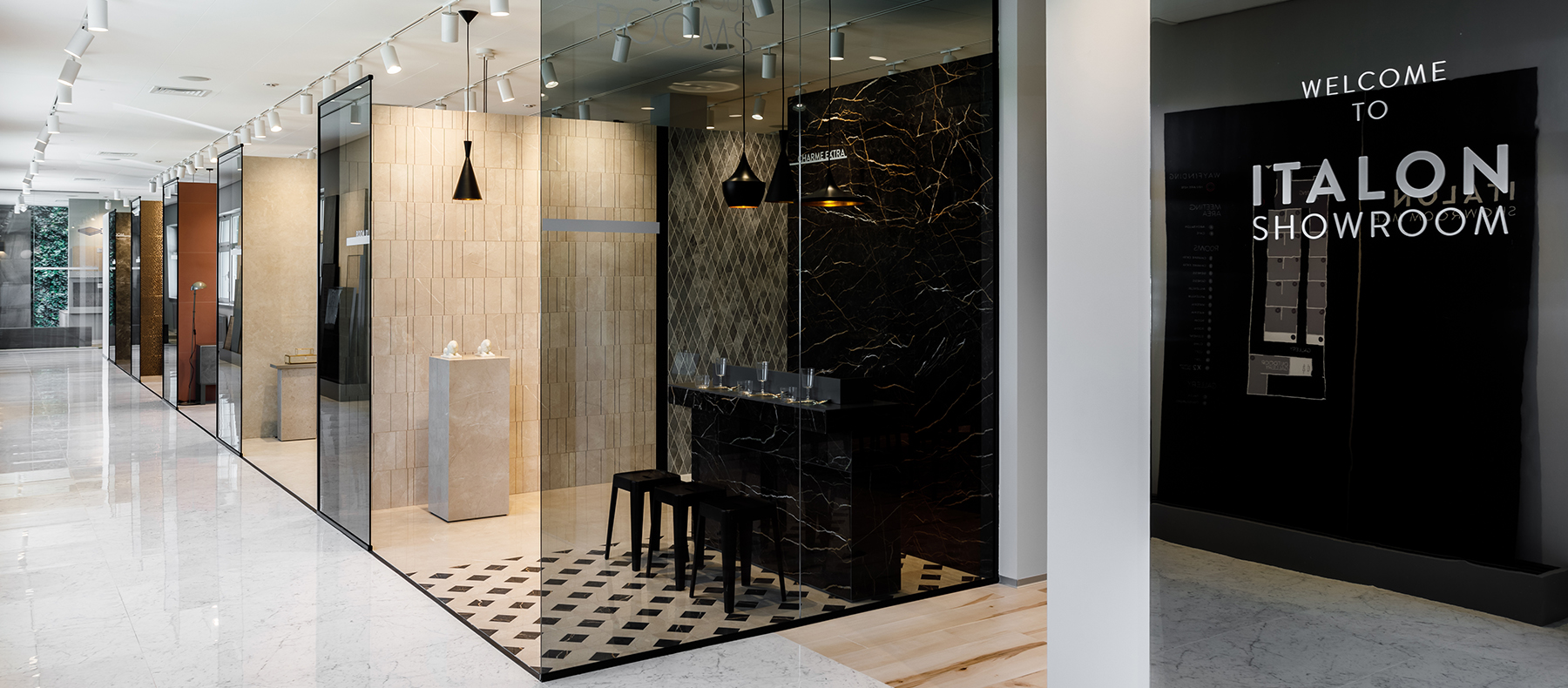 Where To Buy Italon Tiles
If you have a renovation planned and the project includes Italon products, then you'll be interested in finding out about our authorized stores where you can buy porcelain stoneware tiles. This article will help you with everything you need to know.
At first, let us explain why we recommend buying from authorized dealers:
Only in authorized stores will you find manufacturer prices;
They are trustworthy places that guarantees excellent service and high quality materials;
You can get professional advice from specialists who are actively involved in the Italon Academia educational program.
On the official website – www.italonceramica.ru – in the Showrooms section, you will find all the necessary information about authorized dealers selling Italon porcelain stoneware and tiles. The section is in two: Italon Experience and All Showrooms.
Let's take a closer look at what the difference is.
The Italon Experience section presents a list of mono-brand showrooms where Italon architects created a special atmosphere allowing customers to immerse themselves into their future interiors.
Currently, we have opened 33 Italon Experience showrooms, and there are more to come!
In these showrooms you will find the most modern exhibition equipment, you'll also be able to see novelties inside miniature interiors and check out best-selling collections on inspiring moodboards.
Italon Experience showrooms also feature Italon Home porcelain stoneware furniture and areas dedicated to Architalon for designers and architects.
How can I find the nearest Italon Experience showroom?
Use the city search or see the full list of outlets, then select the one that is nearest to you.
For each Italon Experience showroom, you will find opening hours, photos, contact information and the option to get directions on maps. You will also find photos of employees so you can get acquainted with the managers online!
If your city does not have an Italon Experience showroom, there is no reason to be discouraged.
In the All Showrooms section you will find a list of all the authorized Italon dealers.
Use the handy search to find a tile store near you. Enter the name of your city in the search bar and the site will give you a list of the nearest stores with addresses, contact information, and the option to contact the store or get directions to it.
You might notice that next to some of the showrooms there is an Italon Academia badge.
This means that the managers of these outlets are actively involved in the Italon educational program. This is a guarantee that professional advice from the showroom staff will help you choose the perfect porcelain stoneware for your project
We would like to emphasize that the market is currently experiencing an abnormal demand for building materials, including tiles. Therefore, we ask you to plan the purchase of tiles in advance, at least 2-3 months prior to their installation. Be sure to check the production date in the store and, if the timing suits you, place an order and pay in advance.
Enjoy your shopping!