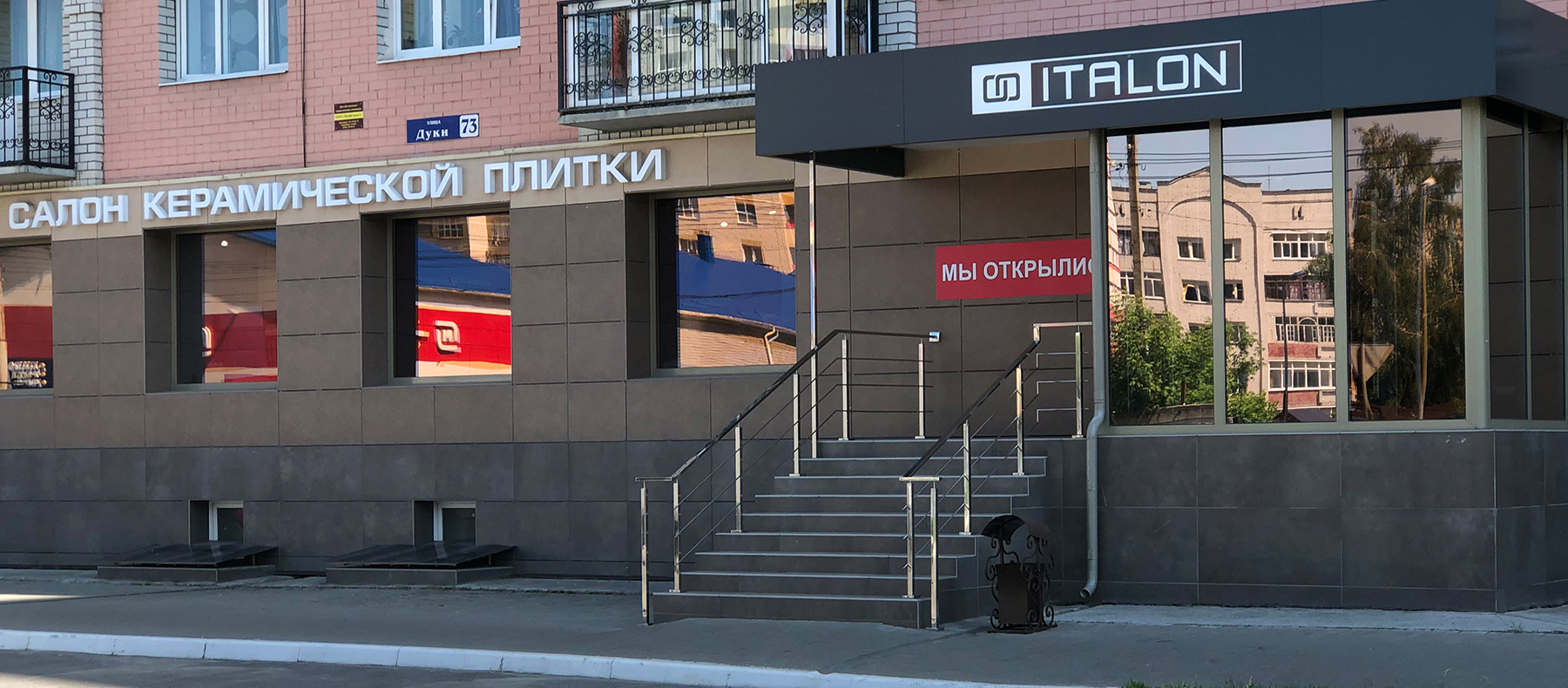 Where to Buy Tiles in Bryansk – New Italon Showroom
We are glad to announce that an Italon monobrand showroom has opened in Bryansk. A spacious, 120 square meters retail store designed to give customers the authentic Italon Experience.
This is not your traditional tile store: it is designed according to a concept of original compositional solutions. Right at the entrance you will find boxes displaying miniature interior settings meant to help you visualize how tiles look in a certain space, supporting you in making a well thought-out decision for your own environment. You will also find a series of vertical moodboards, displaying the most distinct and vibrant textures of Italon porcelain stoneware. All these details make the reception area unique, inspiring you to choose creative solutions for original design projects.
In addition, our Bryansk's Italon showroom proudly displays what we like to call a ceramotheque: a vast array of porcelain stoneware samples and a very handy resource to familiarize with the tiles' unique colors, textures and surfaces before choosing one that's perfect for you and your project.
Our showroom is also home to a separated Architalon area, specifically dedicated to designers, just next to the reception area and ceramotheque. It is meant to provide professionals an opportunity to closely examine porcelain samples, receiving professional advice in their choice of tiles.
We are looking forward to seeing you at Bryansk, ulitsa Duki, 73
Phone: +7 (4832) 59 00 40
WHAT IS ITALON EXPERIENCE?
ITALON EXPERIENCE is a new approach to the design of Italon retail outlets, carefully arranged with the utmost attention to the smallest details. Italon Experience was created by Italon's marketing department to meet all of our customers' needs: our showrooms make it much easier for you to choose a tile thanks to professional advice, the opportunity to see how different surfaces look in specific settings, touch product samples, and buy tiles at the manufacturer's price.
If you are looking for where to buy tiles safely and conveniently, and you want to see Italon's entire range of products, we recommend contacting one of our Italon Experienced authorized outlets, which you can find through our Dealer Locator.
Bryansk
Blagoveshchensk
Yaroslavl
Moscow
Khimki
Novosibirsk
Nizhny Novgorod
Simferopol
Sochi
Makhachkala
Italon Experience showroom managers will be happy to give you professional advice and guide you through your choice.
We are looking forward to welcoming you!
Enjoy your shopping!