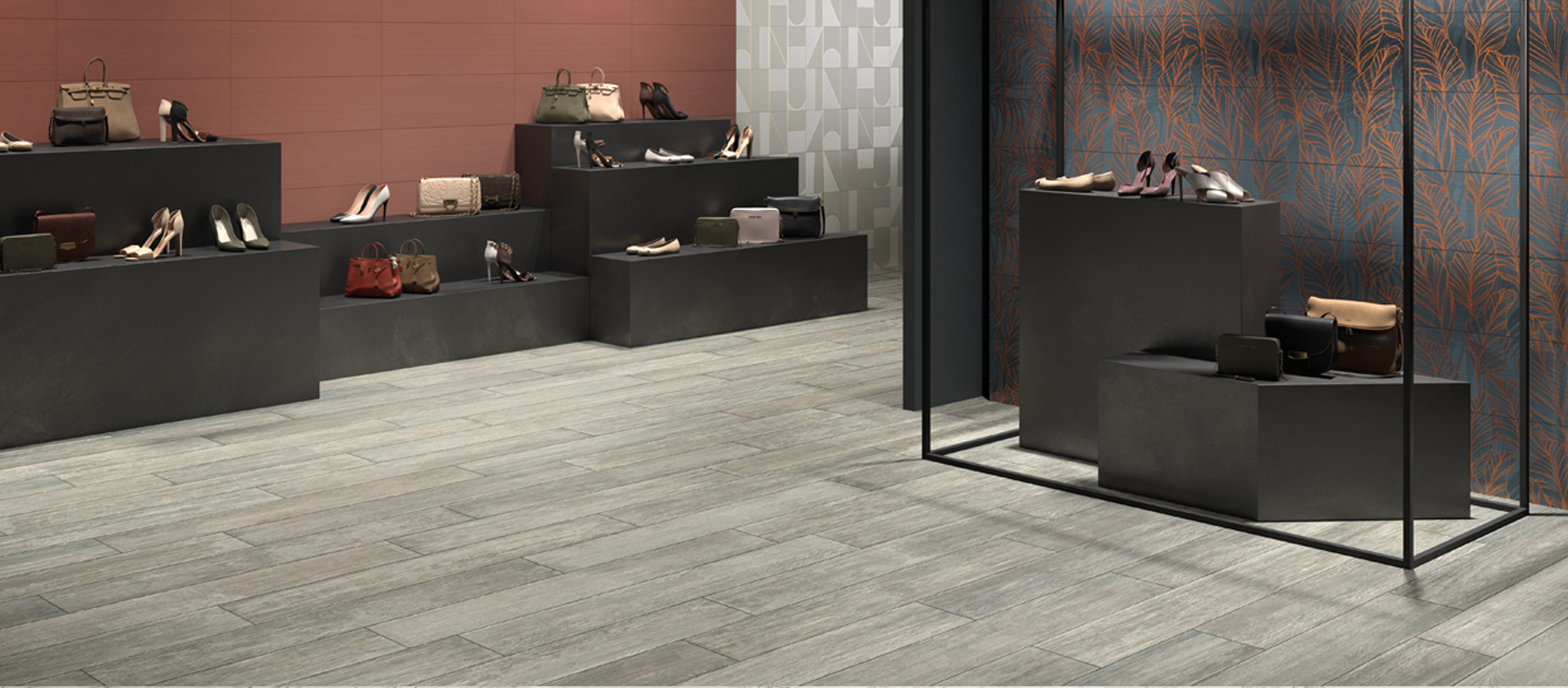 Groove: a compendium of inspirations
Groove by Italon is an unprecedented ceramic collection. Aged reclaimed woods team with colorful covering materials in contemporary nuances to create a new, contemporary style that is hugely versatile. It is completed by floral decorations, mosaics and wallpaper effects.
Strong-willed soul
The collection comes in four different shades of wood, which allows to create completely different styles in the interior:
Four shades, from dark through grey and multi-colored to light, are available in two sizes: 20×120 and 9.5×60 cm. Raw yet warm wood-effect ceramics that share the aim of reflecting multifaceted personalities.
Perfectly complements the Groove collection  Element Silk , thanks to which the walls take a charismatic role in the interior. It comes in the four shades:
Argilla
Titanio
Neve
Petrolio
Colors play the part of accessories, and the new nuances bring an extra-expressive touch to settings, helping to define their identity.
Striking impact
Silkily enveloping decorative patterns, combining with shades of  Element Silk , fascinate with their graphics. They are available in the following options:
Foliage
Bouquet
Biscuit
Ninfea
These decorative patterns blend smoothly with the plain color palette, shifting from floral to geometric to meet a rich variety of design requirements.
A combination of clean-cut elements takes shape in the following decors:
Edge
Brick
Mosaico Strip.
The versatile shapes give free rein to creativity, allowing for perspective effects, contrasts and eloquent, sensual style solutions.
Groove in combination with the Element Silk collection will create a stylish design with a unique atmosphere. Elegant interior solutions will make any space luxurious and stylish.