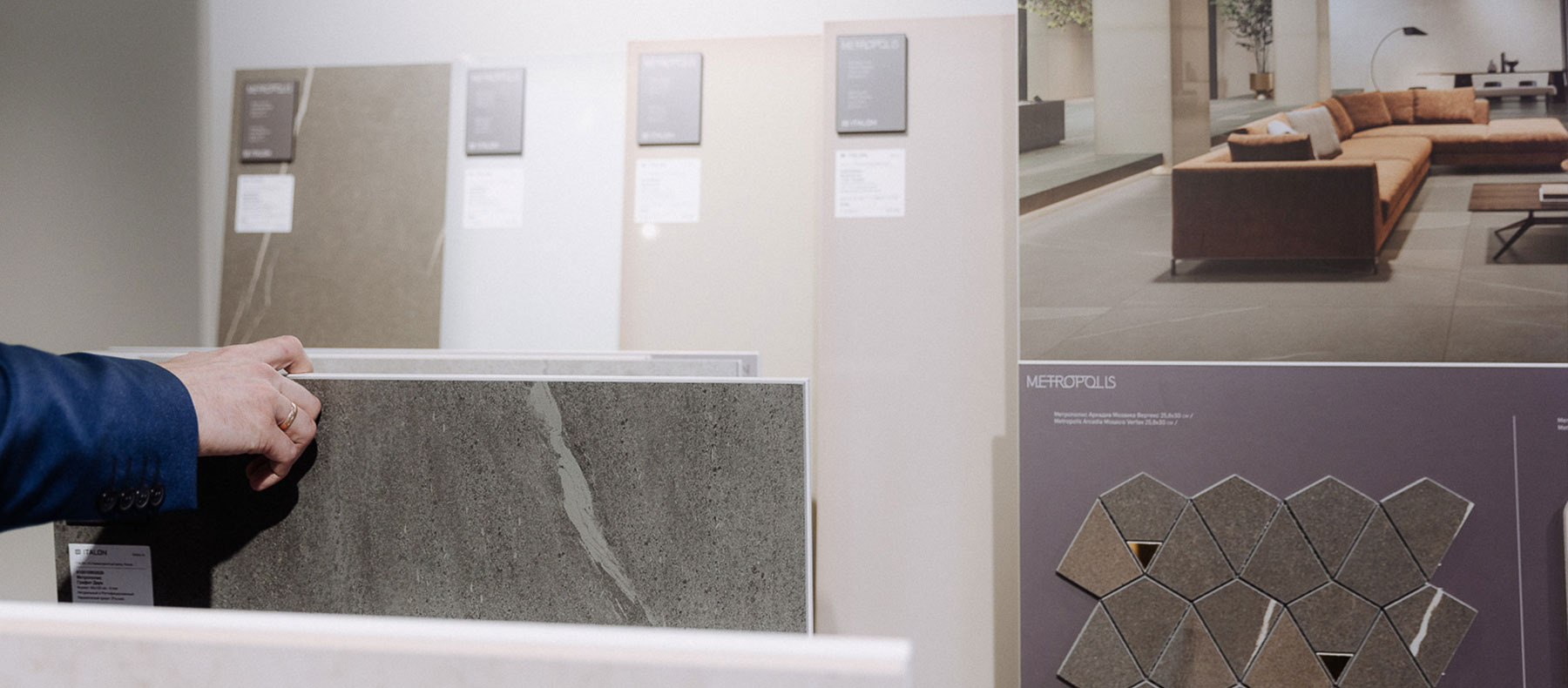 Italon Open Day in Voronezh
In Voronezh, on April 27th, architects, designers and tile layers attended the official presentation of the Metropolis collection. It embodied the aesthetics of natural stones from America, Great Britain, Croatia and Italy, as well as the sophistication of the famous Murano glass.
Sergey Dyakonov, Head of the Key Accounts Department, held a presentation. He described the characteristics of porcelain tile, which favorably distinguish it from natural materials. Low maintenance, increased strength, wear resistance, flawless graphics, good prices and excellent logistics make porcelain stoneware an ideal finishing material.
In the second part of the presentation he described in detail the stages of production of Italon porcelain stoneware and talked about the 15-year history of the company. At the end of the meeting the guests had a chance to ask the speaker questions and shared their impressions of the new series with each other. All participants agreed that the presentation was filled with fascinating information about Italon products.
The presentation had an after-party with a buffet and live upbeat music performed by a DJ. Thank you all for the great company and professional communication. We were glad to meet you.
The event was held in the monobrand showroom in Voronezh. Where you can immerse yourself in the atmosphere of the brand's collections, be inspired by designer-made interior solutions and see how Italon Home furniture harmoniously complements the space, filling it with sophistication and elegance. In addition, in the equipped Italon X2 zone you can get acquainted with the range of anti-slip outdoor porcelain tiles. This particularly durable material is suitable for decorating house territories, barbecue areas, terraces, paths, pools and helps to create the same interior and exterior style.
We are looking forward to seeing you in the Italon showroom in Voronez where you can check out collection Metropolis in person, learn about design possibilities with 120×278 maxi-format slabs, get professional advice and, of course, buy tiles.
Our address: st. Voroshilova, 1/6.
Hours: Monday – Saturday, 10AM – 7PM.