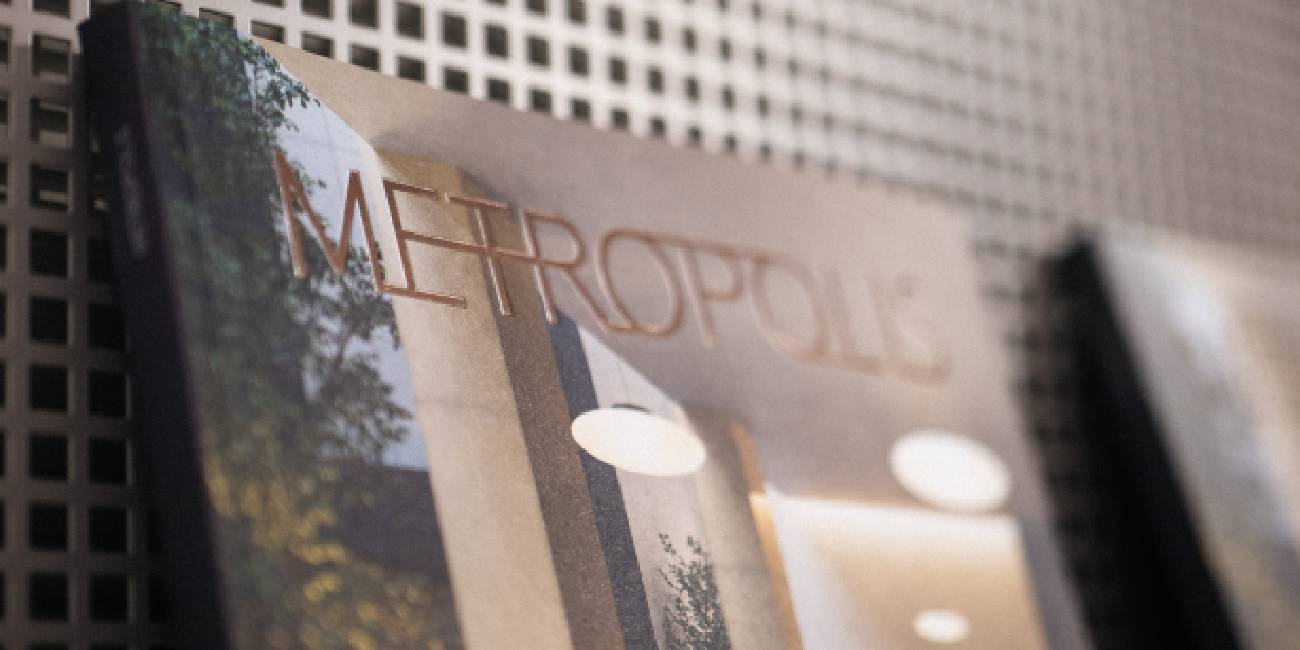 Live Review: Metropolis Collection
In our article "Metropolis collection: the new dimension of stone" you can learn about the main features of the new Metropolis collection from Italon; such as available colors, formats, finish types and range of decors. In a live review from the Italon flagship showroom in Moscow, Italon representative Sergey Dyakonov talks about the graphic nuances of each color you should pay attention to when choosing tiles from Metropolis, how to lay them correctly, what inspires us in our work and why it takes about 1.5 years to create a collection.
Tune in to see a live video review and get inspired!
The Metropolis collection is an unusual interpretation of one of the most sought-after materials in architecture: the stone. The series combines 7 unusually beautiful types of stone from different parts of the world and 3 types of unique porcelain stoneware with the effect of Murano glass.
Each color from the Metropolis collection deserves special attention:
Calacatta Gold is a light and airy Italian marble with warm gray-gold veins. Perfect white with warm undertones.
Royal Ivory repeats the graphics of the famous Bianco Venezia stone, it is a symbol of Venetian architecture. Flawless light background.
Desert Beige is a warm beige stone from Croatia. Gentle brown and delicate white veins give it expressiveness.
Absolute Silver is a light gray minimalist stone from the USA that resembles concrete.
Graphite Dark is an austere stone with an architectural cut from the UK.
Arcadia Brown is a legendary stone from northern Italy with contrasting color transitions.
Imperial Black is an Italian anthracite gray limestone with prominent white cross veins.
Stone effect tiles are presented in the formats 60×120, 80×80 and 80×160 with matt finish, and tiles with the glass effect have 80×160 format and lux finish.
Four colors: Calacatta Gold, Royal Ivory, Arcadia Brown, Imperial Black – are also present in the 120×278 maxi-format. The color Calacatta Gold is presented in the new silk finish.
The series is completed with stylish decors: 3 types of wall decors and 4 porcelain stoneware ones, which can be laid both on the floor and on the walls.