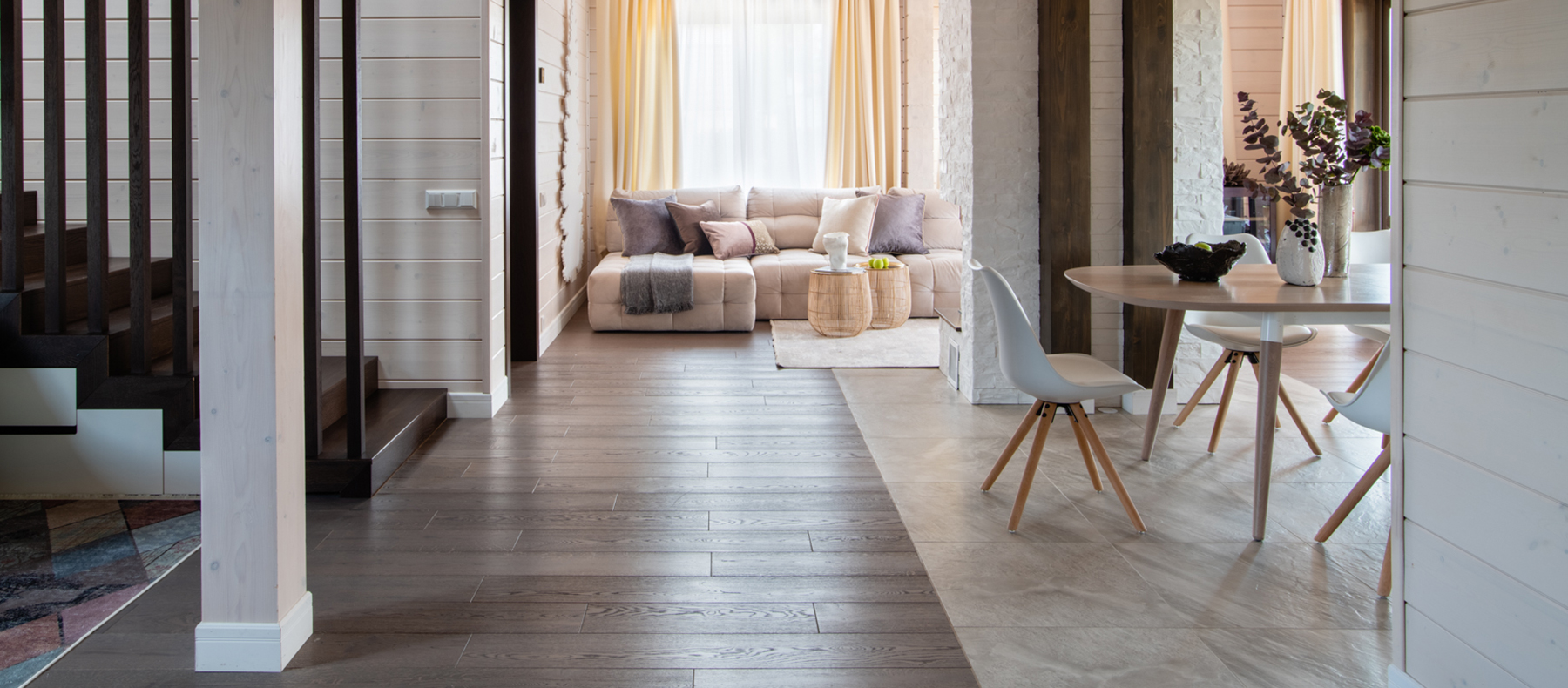 Realized #Italon Project: Harmony Of Contrasts In A Wooden Lodge
A married couple with children wanted to spend more weekends outside the city. They purchased the complete design project of a house and a bath house, and hired designer Anastasia Kaneeva to decorate the interiors. She helped define the optimal layout and decorate the building in a comfortable Scandinavian style. In three years they have built an expressive wooden complex for a two-story main house with an area of ​​220 sq. meters and a bathhouse with an area of ​​200 sq. meters with an attic.
"Customers have a large and very comfortable apartment where they organize receptions, so the lodge was intended as a place for summer vacations. They didn't want a luxurious interior, but more of a private space for leisure with children, grandparents and close relatives, where everyone will feel comfortable" says the author of the project.
For the decoration of the house we chose a light color scheme with a predominance of natural shades to make the room look even larger and more spacious.
Most of the first floor is organized as a single space with the living room and a kitchen-dining room. Light porcelain stoneware Magnetique Mineral White 60×60 in a matte finish was used as a floor covering for the design of the common area.
The house turned out to be calm and light, but when it came to decorating the bathhouse, they wished for an expressive interior that would be captivating and thought-provoking. The ground floor layout includes a living room with a fireplace and a kitchenette, a home spa area and technical rooms which serve both buildings. The walls were painted a sophisticated dark gray, and the floor was covered with Charme Black 60×60 marble effect porcelain stoneware in matte finish to create a sense of coziness.
The spa area includes a shower room, a sauna, a cedar phyto-barrel and a hot tub. To create the mood we used Inserto Broccato Antracite 30×60 in honed satin finish from the Charme Evo collection with oriental ornaments and Materia Gold 30×30 mosaic with a metallic effect.
The walls feature Charme Evo Imperiale light gray marble-effect tiles, 30×60 honed satin and 60×120 matte finish, while the dark and contrasting floor follows the theme of the main rooms. These finishing materials look especially impressive against open wooden beams, in the spirit of eclectic American interiors. The space guarantees a peaceful escape from the chaotic Moscow life in a close family circle or in the company of friends.
Designer – Anastasia Kaneeva
Photo – Evgeny Gnesin