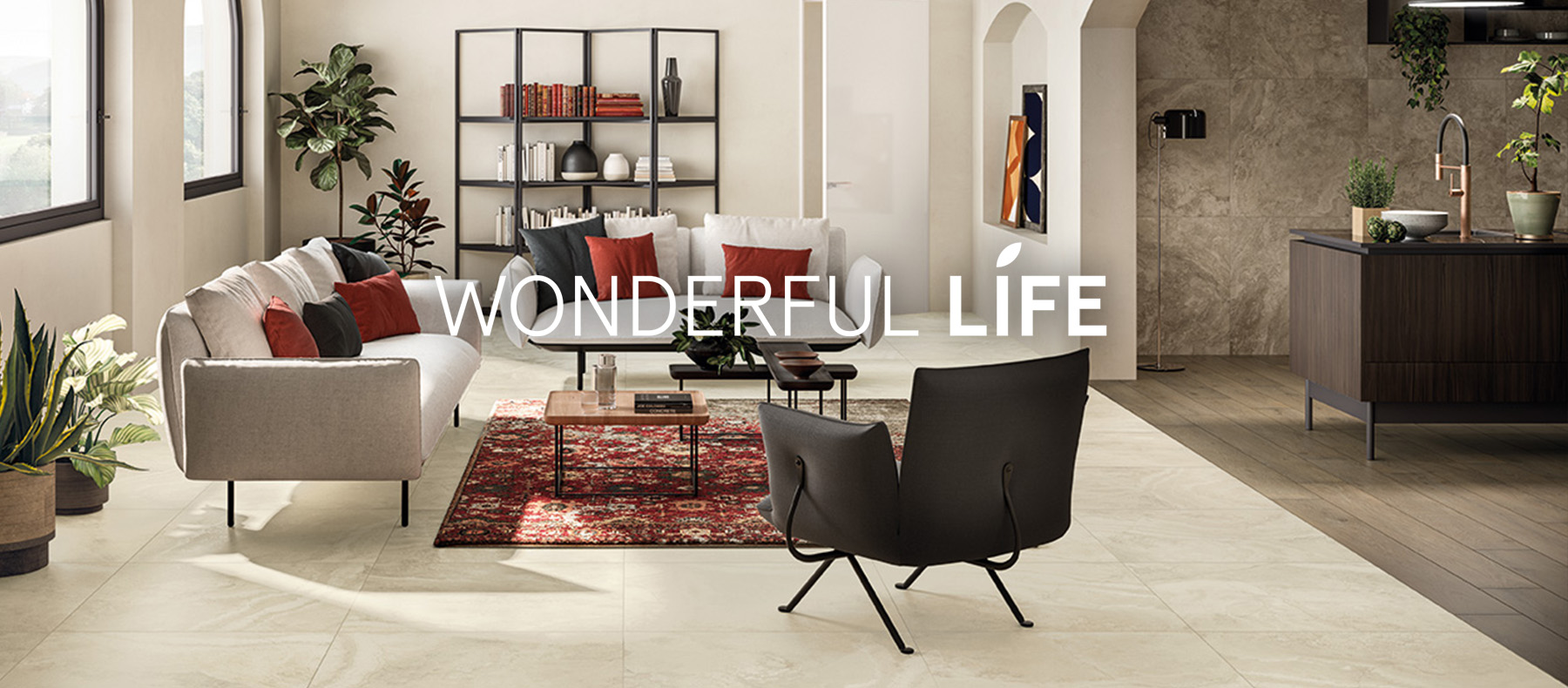 The Wonderful Life collection. Natural Attitude
Expressive veining and unique color transitions of the Rapolano stone have inspired the new porcelain stoneware collection Wonderful Life. Harmonious, soft texture and a variety of shades convey the charm of authentic travertine.
Porcelain stoneware, imitating Rapolano travertine creates a perfect match with brushed oak tiles. Together, these textured surfaces create a flawless combination for a sophisticated Mediterranean interior.
The luxury of natural stone
Minimalistic yet refined, stone effect porcelain stoneware recreate the unique details of Rapolano stone stratification, reminiscent of the artisan mastery carving authentic Italian travertine from quarries in Tuscany.
Delicate shades, combined with warm, bright nuances, instilling a soothing sensation, highlighting the qualities of any interior.
Handcrafted warmth
The dialogue between wood and stone effects creates an original design solution within this collection. The inspiration for the brushed oak effect porcelain stoneware were the luxurious texture and expressive veins of natural wood.
The raw power of nature turns into a sophisticated accent in the context of modern interiors.
Natural dialogue
Wood and stone textures intertwine, creating a harmonious interior inspired by nature itself. The diverse combinations of colors truly expresses the potential of The Wonderful life collection.
Stone effect porcelain stoneware is available in the following colors:
Wood effect porcelain stoneware is presented in three shades:
Light shades, Pure and Honey, amplify the perception of space through an unusual play on lights. Almond and Ash perfectly fit into any environment thanks to their delicate neutral shades. The deep colors of Graphite and Pepper are perfect for bold solutions and will bring a dynamic energy to any space.
Geometry and natural motives
A wide range of decorations adds to the unparalleled expressiveness of The Wonderful Life collection.
Original graphic patterns and combinations of textures perfectly complement the basic tiles of the collection.
Geometric stone effect mosaics enliven the space and give it dynamism.
The Tatami décor, imitates wood slates and adds enticing accents to the design. Four types of Play wall decor create unique living spaces thanks to the versatility of the installation. Meanwhile, Brick Multicolor decors offer countless creative solutions.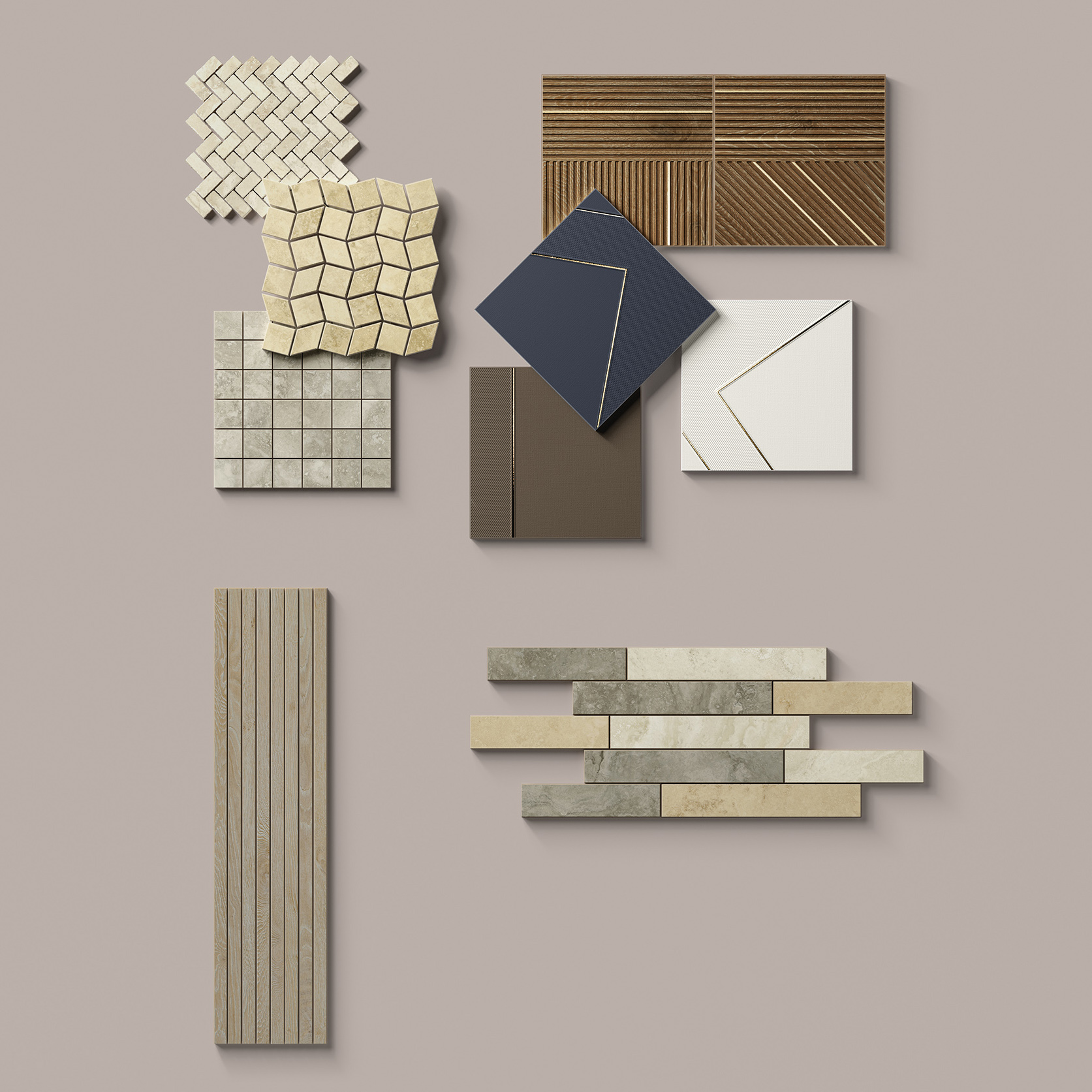 Different formats
Porcelain stoneware from the Wonderful Life collection is presented in various formats that allow you to implement any design solution.
Stone effect tiles are available in the following formats:
Wood effect porcelain stoneware can be purchased in 20×160 format. Large format tiles have an important advantage: they minimize the amount of grout joints, speeding up the laying process.
The Wonderful Life collection is distinguished by functionality and elegance. It will allow you to create a unique design that will not lack comfort and coziness. To order your new porcelain stoneware tiles, visit our Showrooms section and select the nearest retail outlet.