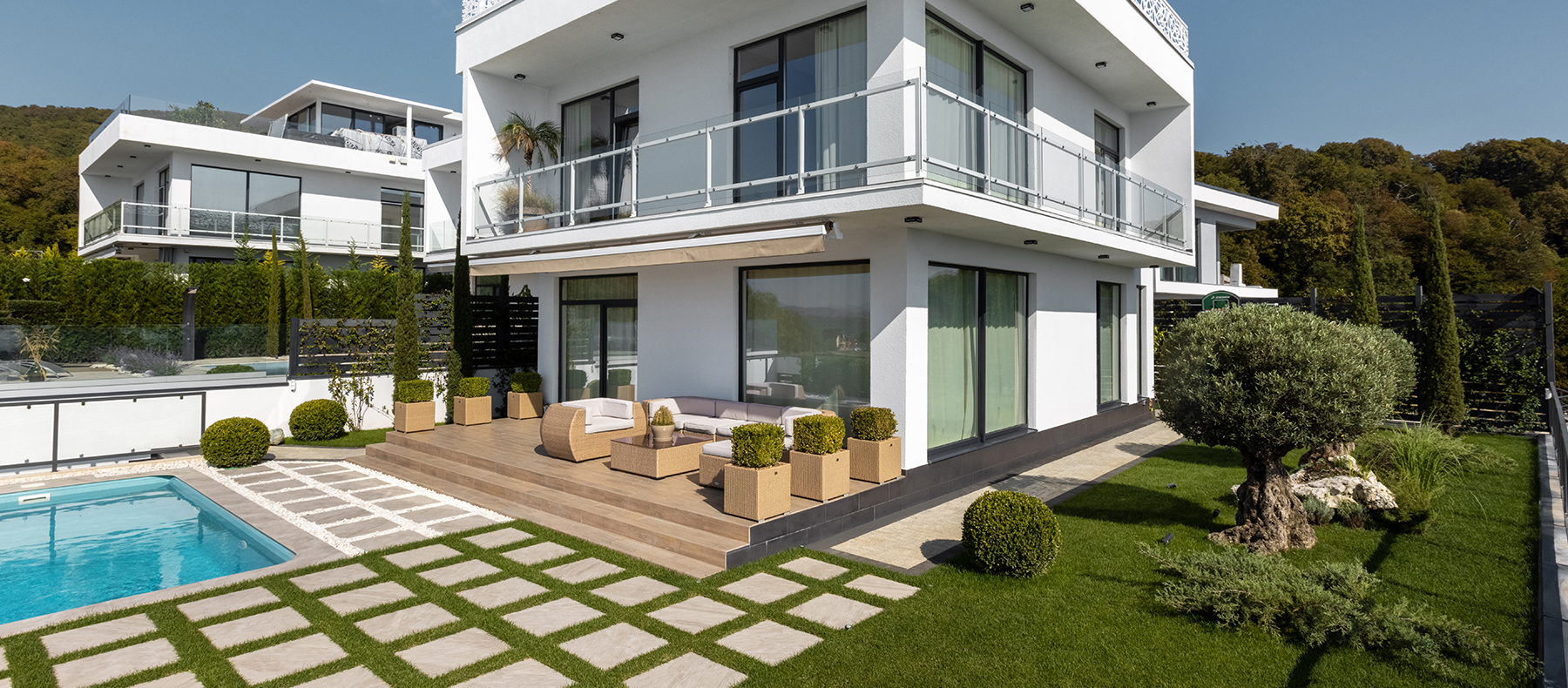 Realized #Italon Project – House with a Seaview
The minimalist landscape design of this property, located on the southern slope of Mount Akhun, is meant to be reminiscent of the Italian landscapes of Tuscany. Each element of the landscape – and each personalized detail – is a logical continuation of the existing architecture and unique characteristics of the space.
The pool and the adjacent area are decorated with outdoor porcelain stoneware Climb X2 in Ice color, which recreates the pattern and texture of natural stone with incredible realism. The anti-skid finish of the tiles guarantees the safety of the surface, and the universal 60×60 size as well as the uniform thickness of 20mm allowed for the combination of different laying patterns.
Laying on gravel directly around the pool ensures quick water drainage thanks to the extra gap between the outdoor porcelain stoneware and the ground. And laying on the grass made it possible to create a practical covering without damaging the lawn. In both cases, the paving slabs were laid dry without the use of glue, which means they can be easily removed for rearrangements and new designs. The perimeter of the pool is framed with corner and frontal sides with rounded edges, made out of thickened porcelain stoneware Climb Ice X2.
A wholesome landscape and architectural ensemble connects adjacent minimalist buildings and the surrounding areas. The use of matching plants sets the bar for landscaping, and the design of the outdoor area raises the value of the property.
Landscape design – "PEYSAJ" Landscape Bureau, Vladimir Merkulov