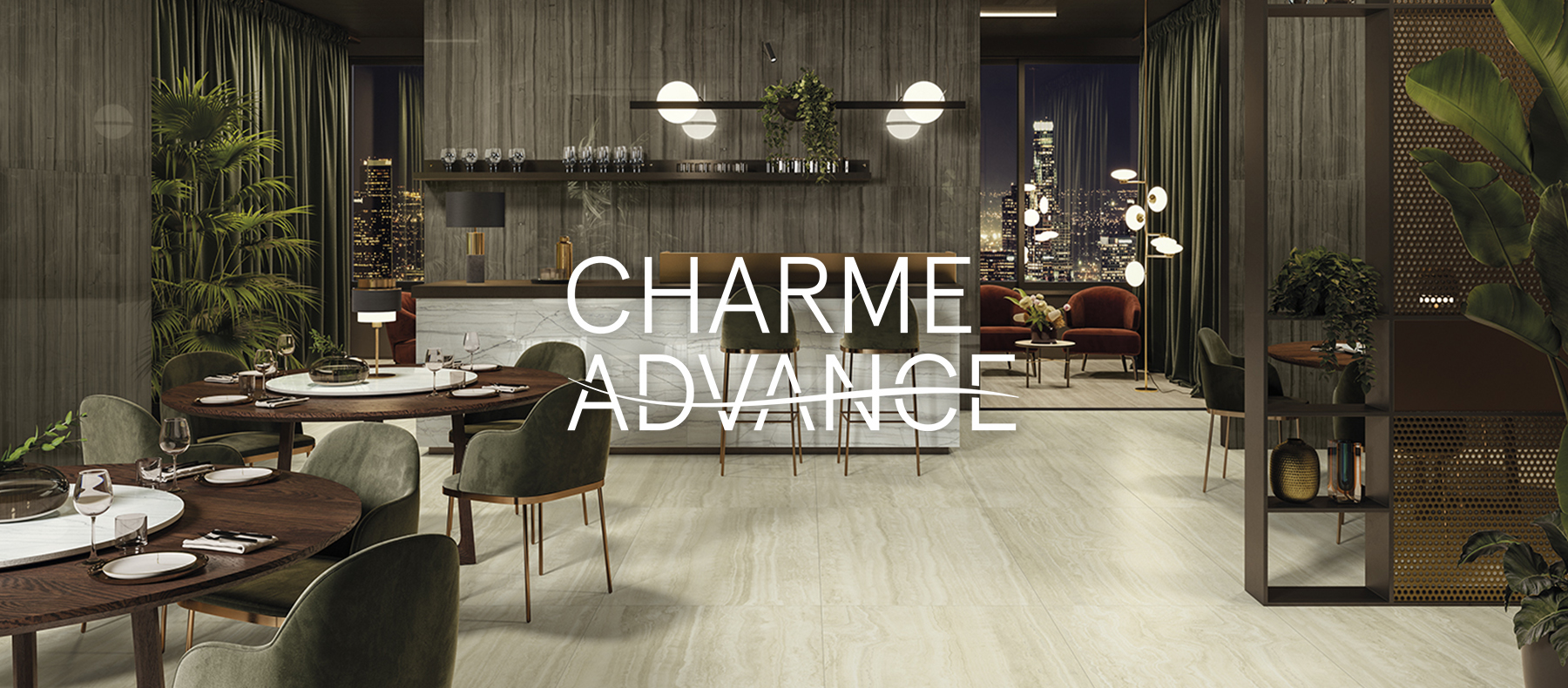 Charme Advance. A new vision for marble
The newest Italon Charme Advance collection unites the unique beauty of marble and the latest trends of modern design. Classic texture gives way to vibrant and expressive graphics, inspired by exclusive types of marble with dynamic directional veins.
Sophisticated and original decorative elements emphasize the mesmerizing patterns of porcelain stoneware, elevating interiors to an atmosphere of luxury and elegance.
All shades of elegance
Realistic tile graphics with incredible accuracy recreate the mesmerizing texture of marble in a variety of shades. The range of the Charme Advance collection is presented in seven luxurious colors.
Light and weightless:
Cremo Delicato,
Platinum White,
Alabastro White.
Neutral:
Silk Gray,
Travertino Romano.
Deep and rich:
Elegant Brown,
Palissandro Dark.
These shades are perfect for creating a sophisticated interior that is striking in its splendor, where the main element is marble effect porcelain stoneware.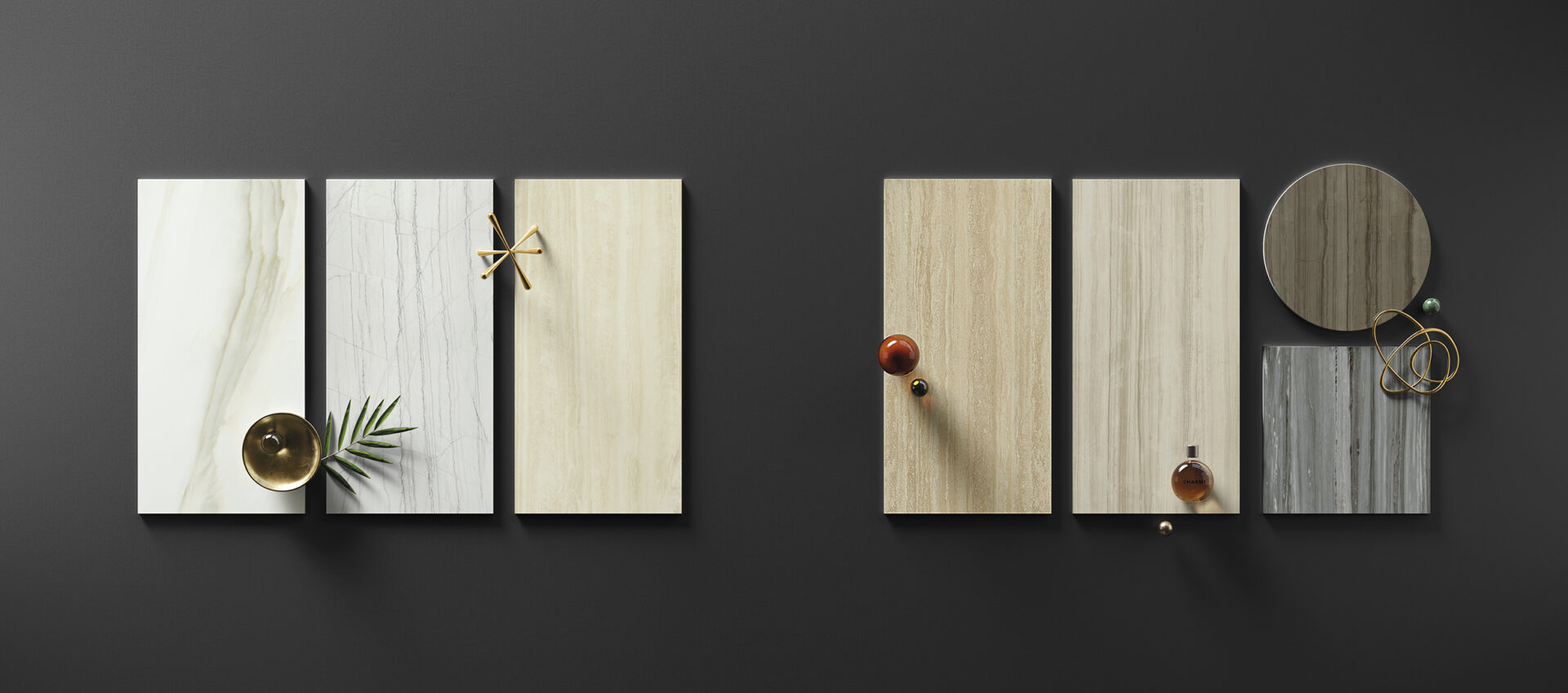 An absolute level of luxury
The sophistication and nobility of marble is represented by a range of porcelain stoneware in 60×120 format in a honed satin finish, as well as in 80×160 format, available in both traditional Matt and glossy Lux finishings.
The collection of porcelain stoneware is complemented by matte white clay wall tiles in 40×80 format in three colors:
Cremo Delicato,
Platinum White,
Alabastro White.
They emphasize the innate charm of the natural material.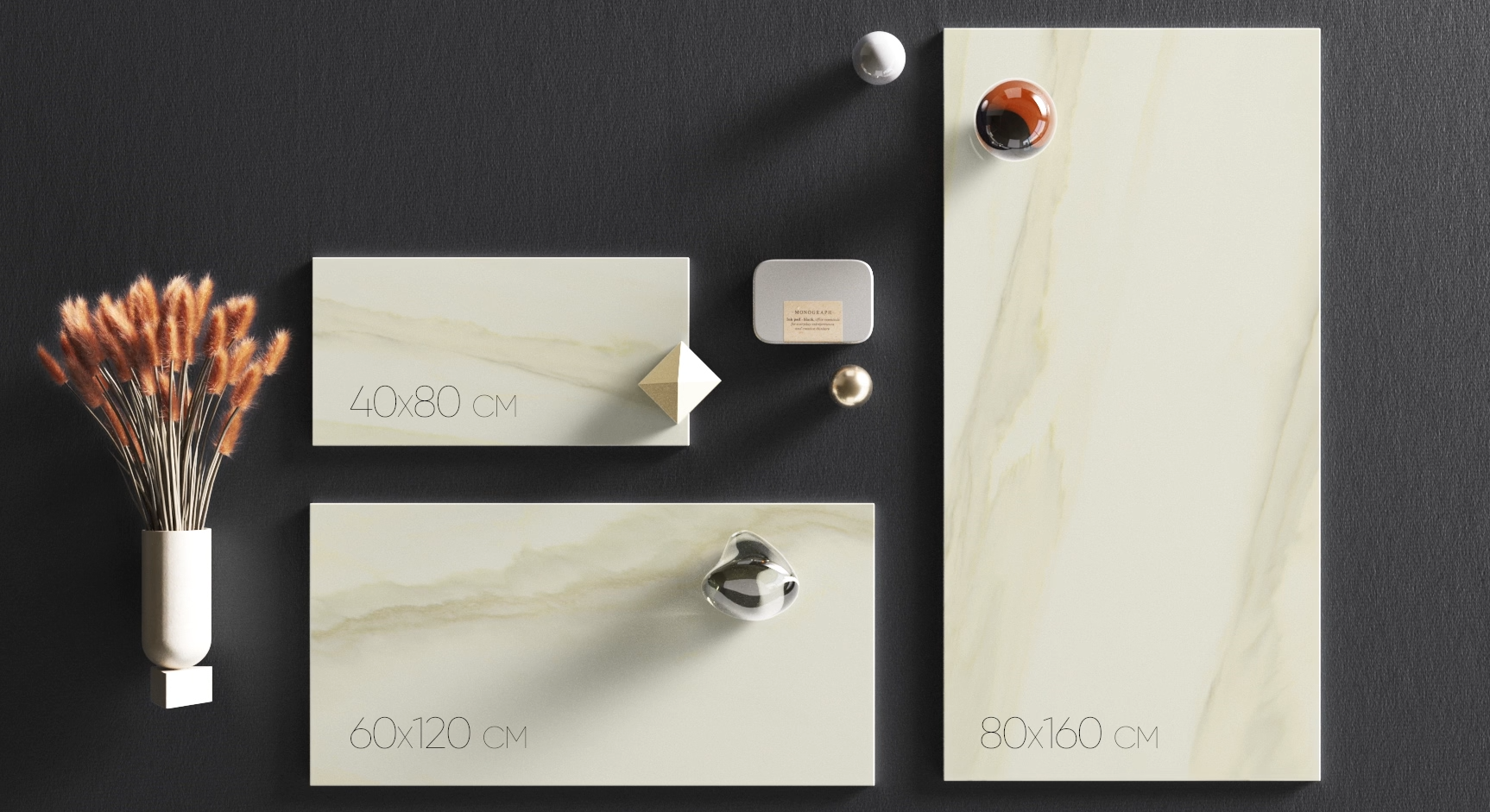 Contemporary touch
Porcelain stoneware decors complement the collection with intricate geometric motifs. They allow you to explore the limitless potential of marble in unique design projects.
The laconic forms of the decors and mosaics create a mesmerizing three-dimensional effect. With their help, you can bring to life the most unique combinations in both residential and commercial interiors.
Refined details
The variety of wall decors expands the range of applications for the Charme Advance collection. They make it possible to implement unique design solutions.
Picturesque Inserto Foliage decors complement the enchanting design of the floral background tiles. The decors Golden Line and Inserto Gold create a sophisticated atmosphere thanks to their intricate geometry. Chic and Vertex mosaics bring a unique charm to any interior.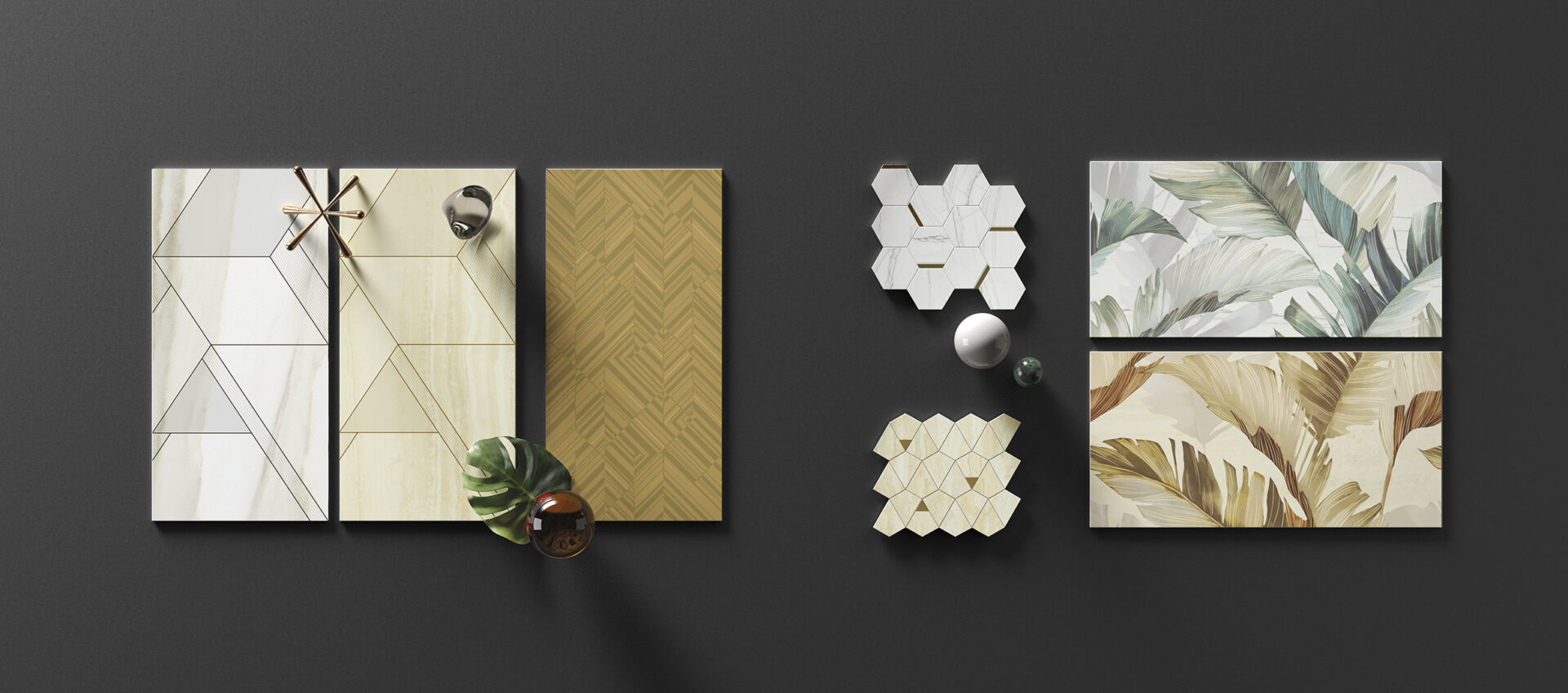 Revival of the classics
Inspired by the captivating world of travertine, these three noble shades from the Charme Advance collection reinterpret contemporary architectural trends through the prism of timeless classics.
The stunning patterns of porcelain stoneware realistically recreate the original motifs of raw materials as they are found in nature.
Soft color transitions and subtle elegant veining make the Charme Advance collection an excellent option in the context of any space.
It opens up endless possibilities to embody the most daring interior solutions.