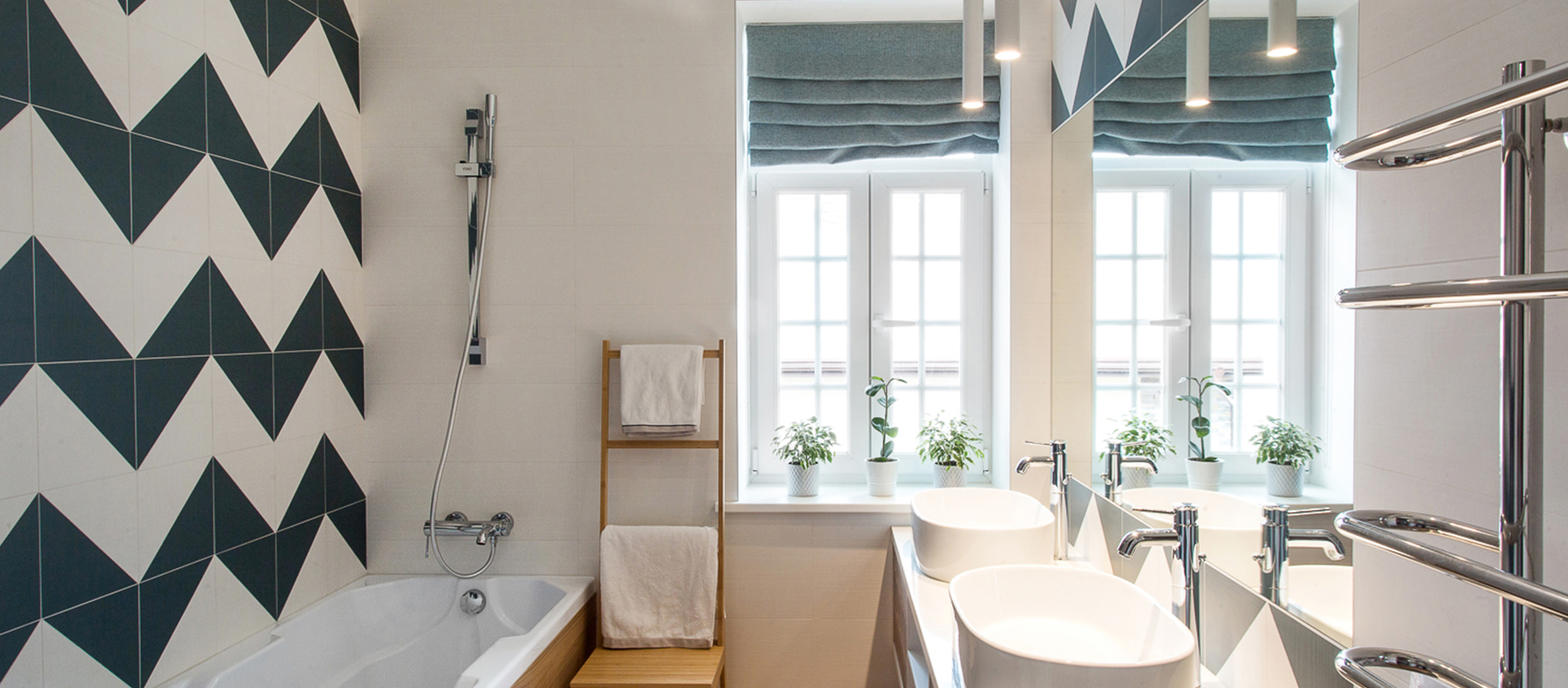 Realized #Italon Project Children's Bathroom with Room for Growth
The design for a children's bathroom with an area of ​​6 square meters by the Rubicon design studio has become the perfect embodiment of what children and parents respectively want: it is not boring and it will meet the kids' needs as they grow.
The versatile collection of silk-textured wall tiles, Element Silk, and wood effect porcelain tiles, Element Wood, helped designers meet the challenge in a stylish manner. Two of the bathroom walls were highlighted by triangular decors, Edge 24×24, laid in a zigzag pattern using Neve and Petrolio as colors. The rest of the walls were left neutral and decorated with snow-white Neve 25×75 tiles.
The floor was covered with wood effect tiles in a warm shade, Olmo 20×120, with matt finishing. The result exceeded everyone's expectations and, most importantly, made the kids extremely happy.
Design – studio Rubicon @rubicon_art