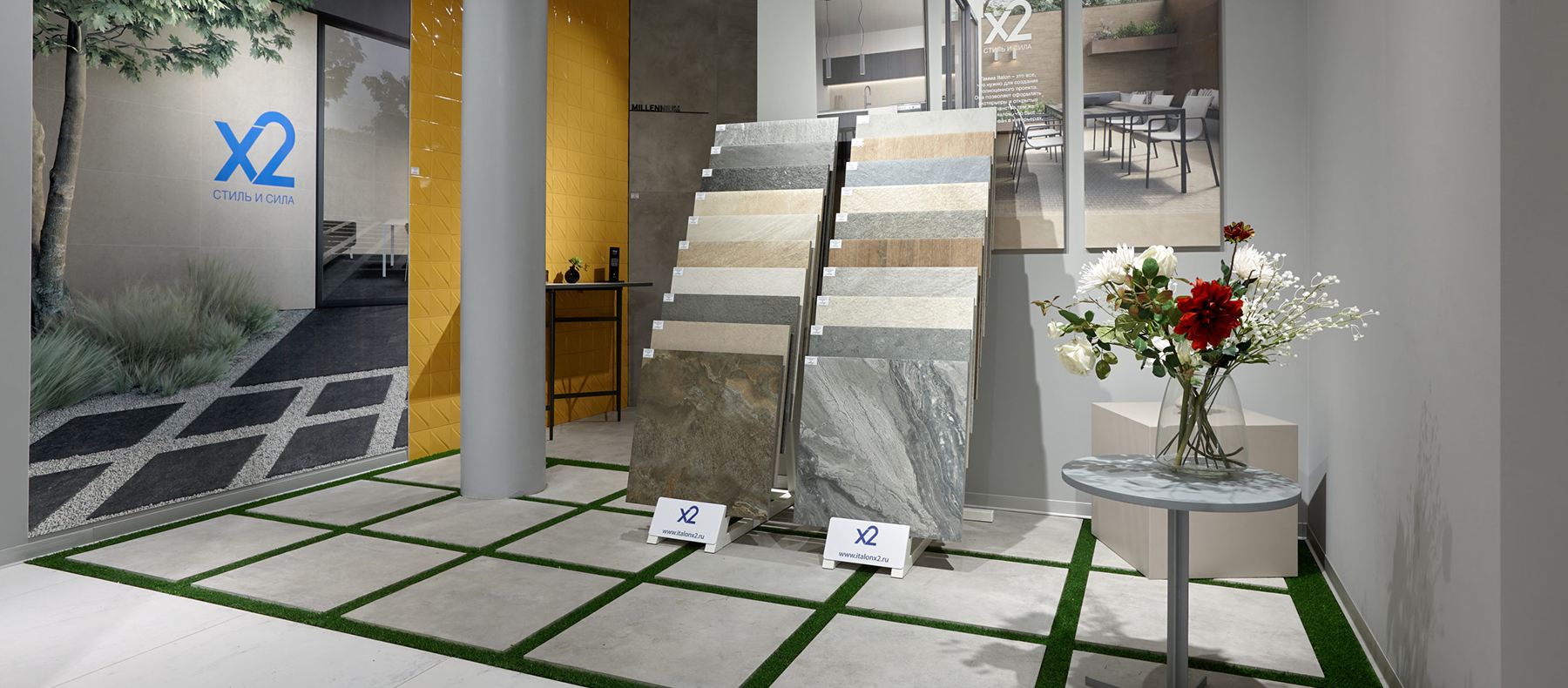 Meeting of Professionals at the Italon Experience Showroom in Simferopol
On February 9th, at the Italon Experience showroom in Simferopol (Evpatoriyskoe shosse, 8a), a group of professionals met to discuss the topic of thickened outdoor porcelain tiles from Italon X2.
The Italon X2 stoneware collection is a series of products that came to life thanks to the company's deep knowledge in the field of ceramics as well as its highly advanced manufacturing techniques. All products are perfect for outdoor settings like parks, gardens, terraces, courtyards, swimming pools, and areas around residential complexes and commercial spaces.
The head of the branch, Rustam Gazizov, presented the main features of the highly resilient porcelain stoneware by Italon X2. Guests learned the necessary information about street tiles with a 20 mm thickness and discovered the technical characteristics, specifics for installation, laying methods, areas of application, and pros such as frost-resistance.
Italon X2 porcelain stoneware is the ideal finishing material for the following areas:
swimming pools
open terraces
operated roofs
public territories
entrance areas of shopping malls, stores, and offices
Another interesting presentation concerned leveling and self-leveling systems for dry horizontal installation of X2 porcelain stoneware. It was a very informal event that sparked interesting conversations and enticing experiments. At one point, Italon X2 porcelain stoneware was tested against wear and dirt, using a permanent marker and brilliant green aseptic product, as well as a file to try scratch its surface. Nothing works, and the tiles remained as good as new!
We thank our partners for their interest in new technologies and for using the best materials for their projects while constantly raising their level of professionalism.