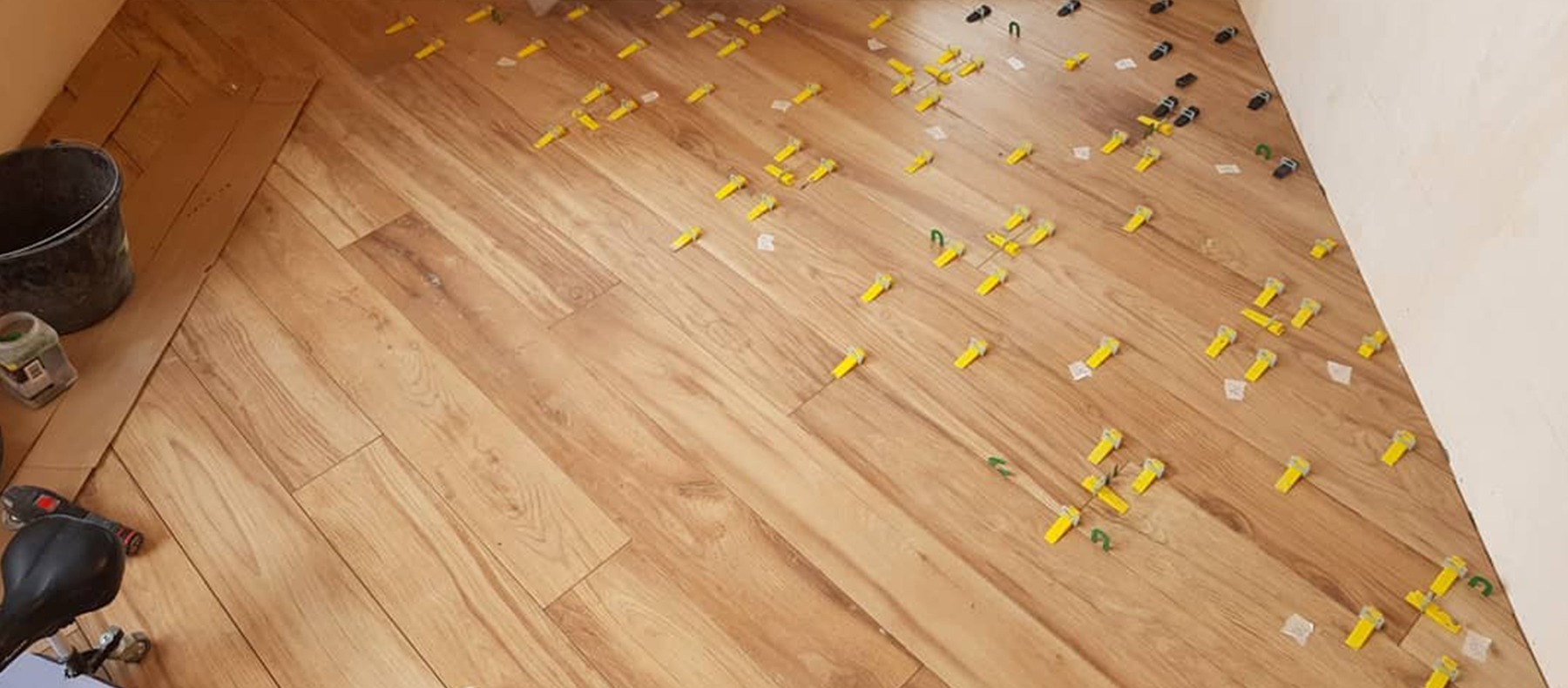 Tiles Leveling Alignment Systems (TLS)
Bought some tiles? Then don't forget about the TLS! Remember the viral "Wear Sunscreen" Mary Schmich speech of 1997? Our advice to you is not to wear sunscreen to live a happy life, but to use a TLS" achieve perfect alignment!
Laying large rectangular porcelain stoneware requires professional training, and the use of a tile leveling system will help fix possible lippage, also reducing laying time and attaining excellent aesthetic results.
Mainly, this recommendation applies to rectangular tiles, 30×60 and bigger: 45×90, 20×120, 60×120, etc. However, it can be beneficial for square 60×60 tiles as well.
ADVANTAGES OF TLS:
The system automatically aligns adjacent tiles to the same level, so there will be no height differences between them;
It standardizes grout joints;
Distributes the adhesive evenly;
Tiles won't shift once the mortar sets and adhesive dries;
TLS will simplify the work of experienced craftsmen, and decisively support inexperienced ones;
Inexpensively aligns tiles;
Some components are reusable.
Nowadays, you will find a large selection of leveling systems in hardware stores: Raimondi TLS, Spin Doctor TLS,T-Lock, Peigran, and so forth.
Working with a tile alignment system is really easy and even top notch professionals regularly use them for their work!
After all, the minimum number of operations reduces the likelihood of mistakes, and laying tiles become easier and much more effortless, with flawless aesthetic results.
DIFFERENT KINDS OF PORCELAIN STONEWARE EDGES
The production process of porcelain stoneware involves the application of high pressure. The shape of the edges after that first stage of pressing is that of an isosceles trapezoid, and we refer to the tiles at that stage as non-rectified. Grout joints between non-rectified tiles should be at least 3 mm.
To bring the entire lot to a uniform size, manufacturers carry out an additional grinding of the edges of the finished product, which is called rectification. Such porcelain tiles are therefore referred to as rectified, and are usually labeled as ретт, rett, or rect. The recommended grout joint for rectified tiles is 1.5 to 2 mm.
Read our article "Rectified vs Non-Rectified Porcelain Tiles – How to Choose" to learn more about the differences between the edges and how to install the tiles.
We would like to close the article with the wise words from the Mary Schmich speech:
"Be careful whose advice you buy, but be patient with those who supply it… But trust me on the sunscreen". In our case,"But Trust us on the Tile Leveling Systems! "
Good luck with your renovation!