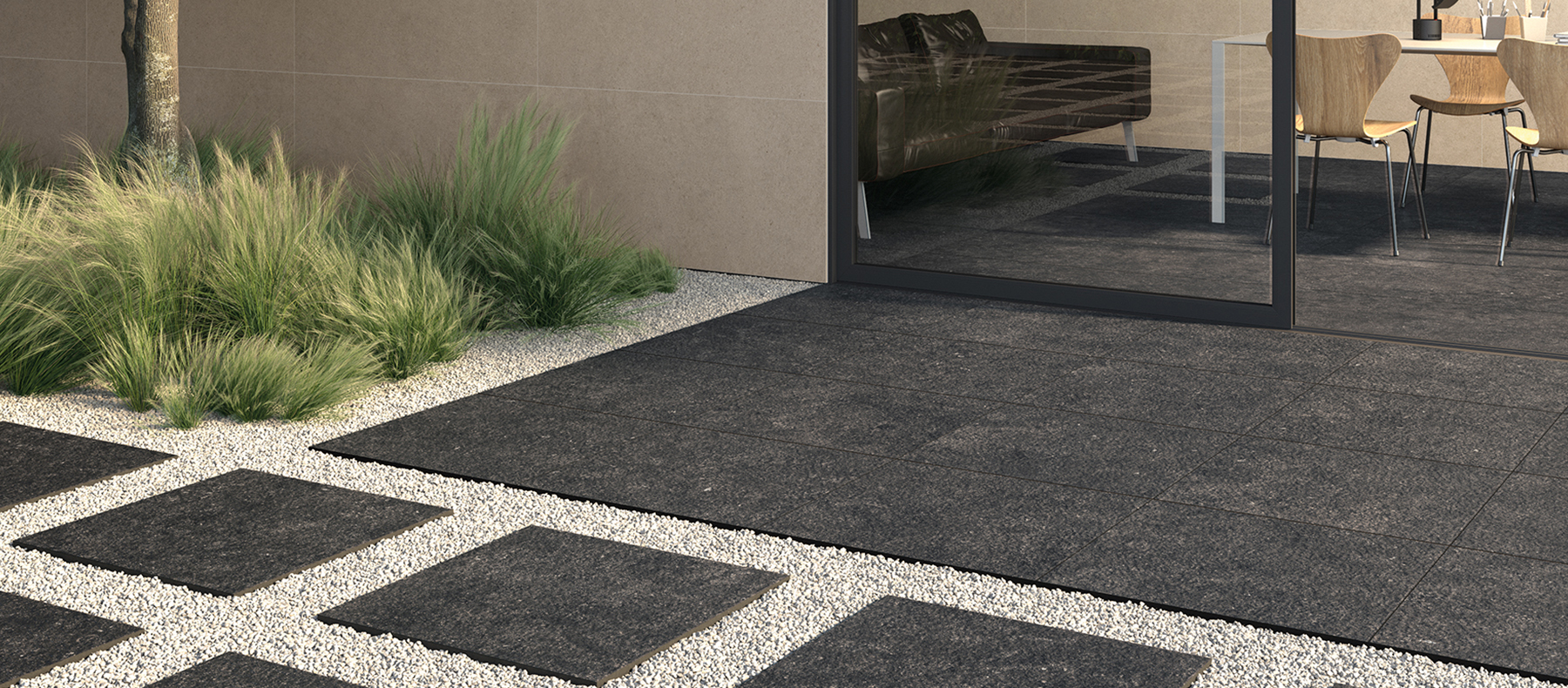 How to choose the perfect outdoor tile?
When summer comes, the arrangement of the outdoor area is really a hot topic. The materials chosen for terraces, verandahs or in the garden should have excellent technical characteristics and harmoniously combine with the surrounding space. In this case, the most suitable option will be porcelain stoneware X2 by Italon.
Benefits of using the porcelain stoneware
The porcelain stoneware Italon X2 of 2cm thick is very well known among the experts right now. It was created specifically for exteriors. And it has several advantages:
deep scratch resistance,
resistance to chemicals,
resistance to stains.
Moreover, the porcelain stoneware X2 can be laid on the grass, on the gravel, on the screed or on the supports. It all depends on the specific needs of a project.
For the garden paths, for example, you can use the porcelain stoneware that recreates a natural stone. It is characterized by its natural elegance. We recommend paying attention to the following collections:
Skyline
Climb
Magnetique
District
When you need choose the materials for the terrace, it is better to give preference to exquisite, but at the same time multi-functional options. Collections which are good for this purpose:
Genesis
Everstone
Materia
Contempora
Globe
For the veranda we advise you to choose Natural Life Wood by Italon. This collection recreates in the most realistic way the beauty of hand-crafted wood. Such porcelain stoneware will not fade in the sun, and its special anti-slip grip surface will provide a high level of safety.
But for those who is open to new ideas, we recommend taking Room by Italon. This porcelain stoneware in a 60×60 format with a structured surface has been specially designed for exteriors. It allows you to achieve an incredible effect "total look", when the monochrome of the interior smoothly passes into the exterior.
Thanks to the wide assortment of Italon X2, you can easily choose the outdoor tile for any projects.