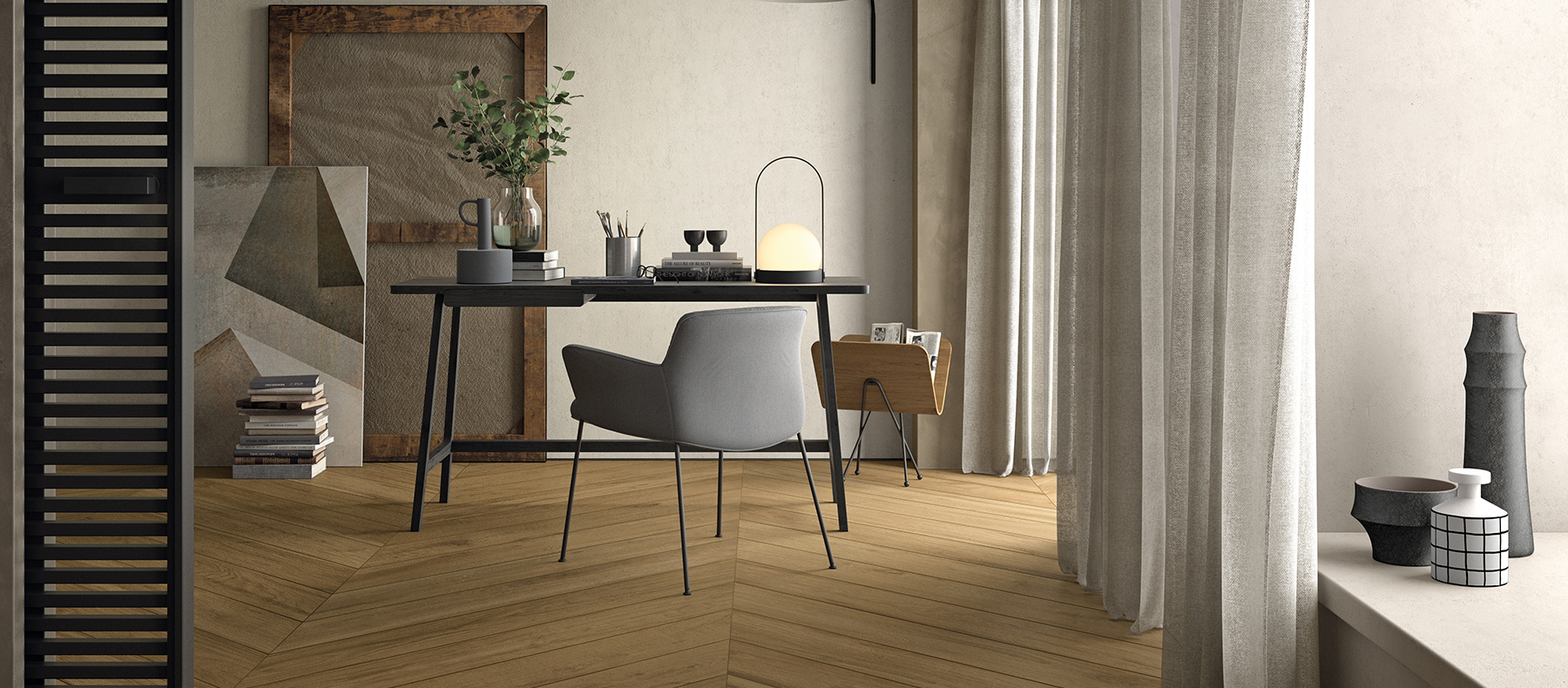 How to make a home office
For many people, an opportunity to work at home, due to its advantages, was previously a dream, but in the current realities it has become a necessity. It is good, of course, if you already have a separate workplace in your country house or in your apartment. But how to work when the size of the rooms is not very big? Today we will tell you a few secrets on how to equip a convenient workplace at home, even if the dimensions of your apartment are quite limited.
Home office in the living room
In many apartments, as a rule, the living room is the largest, so it is logical to equip the workspace there.
To do this, free one of the corners of the room to arrange the desk and the necessary equipment. Nearby it is better to set several drawers or hanging shelves where you can store all the necessary documentation.
If you wish, you can additionally enclose this space with a screen or a bookcase.
Thus, you will be able to not only visually distinguish work and home areas, but also create a comfortable place for yourself to work.
It's great if you can put the desk by the window. Natural lighting will be very useful if you must work a lot at the computer.
When doing this work, you need to take small breaks to avoid vision problems, so the location of the home office at the window will be only a plus for you.
Home office on the balcony
In order to organize a workplace, a balcony is also quite suitable. It's possible to equip your personal office quickly enough.
Opposite the window or at the side wall of the balcony should be placed a desk. You can supplement the space with bookshelves where you will store the necessary papers and documents, so as not to clutter up the work surface itself.
Don't forget, of course, about the lighting. There is more than enough natural light on the balcony, but if you often work late, then the lamps will help you a lot. Place them on a desk or on the wall to save the space.
And here is one more advice. If you equip a workplace on the balcony, everything there should set you up for the workflow. It means that the design of this space should be made in a strict style, giving preference to discreet shades.
Home office in the pantry
Both in modern and in old houses there are some apartments that equipped with small pantries. Usually, a lot of people prefer to store unnecessary things there. It is time to get rid of them! Throw away all unnecessary stuff or just free up this space to the maximum, because here you can create a mini office.
The easiest option for decoration is an ordinary hanging benchtop. It does not take up much space, and its installation will not be much of a problem. Place drawers on one side of the benchtop, fix several hanging shelves on the wall, put a good lamp and choose a comfortable chair. Your home office is ready!
A comfortable space
It all depends on your needs and your imagination. You can also equip your home office in the bedroom and in the kitchen, if it is convenient for you to work there. In this case, instead of the desk, we also recommend using a benchtop. In the kitchen, it will help to separate the working area from the dining area, and in the bedroom – from the place where you usually relax.
Also, since at home you are not limited by any office rules, then you have a chance to create an incredibly comfortable workplace. Put motivating books on bookshelves, decorate the nearest wall with suitable quotes or leave the space for stickers where you can make important notes.
However, remember that making some boundaries between home and work is important. When you are in your home zone, you should not think about business. But when you work, then try to get all your home problems out of your mind.
On our website you will find many other interesting interior solutions and useful tips that you can implement using Italon products. A various range of shades, formats and decors will allow you to create unique projects.