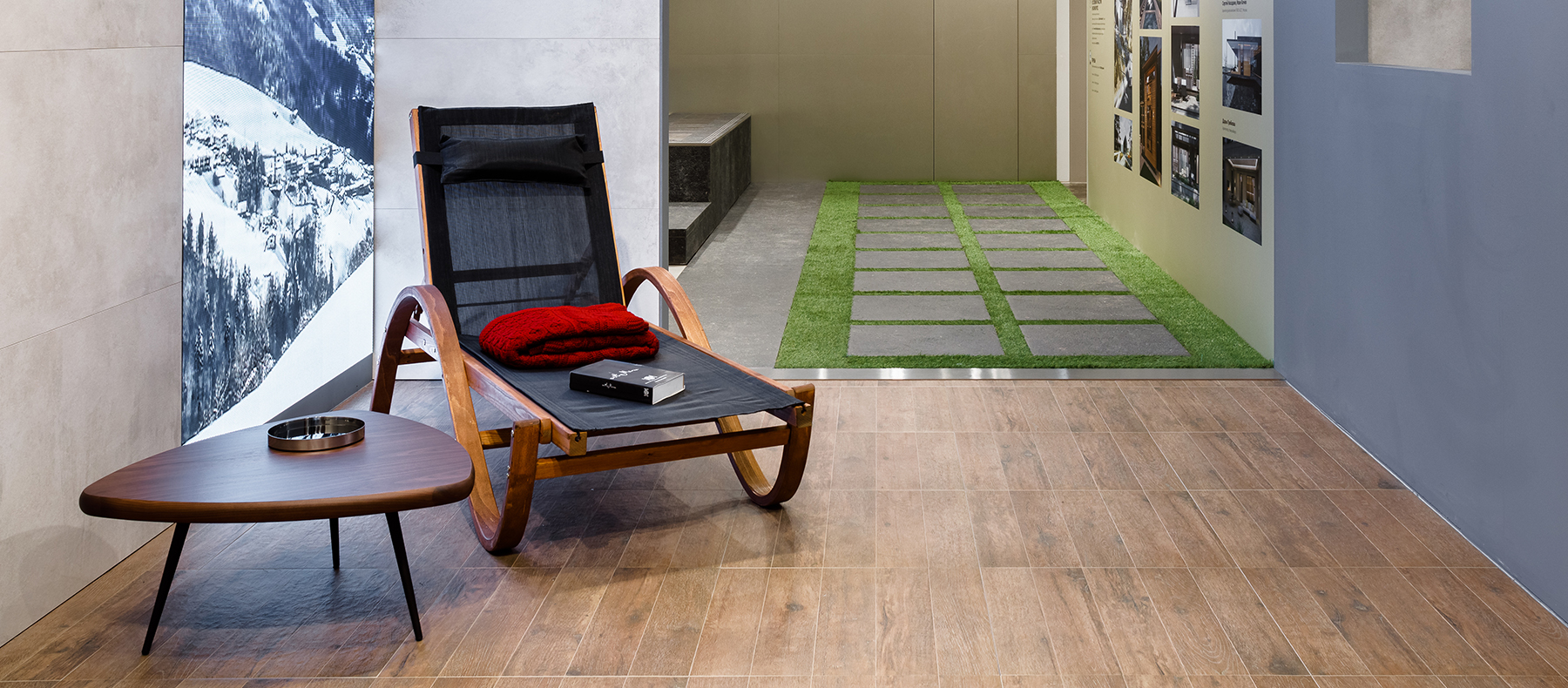 Ideas for exterior design
Collections of X2 by Italon for exterior design
Porcelain stoneware for exterior design should be chosen wisely. The material has to be attractive and be suitable for outdoors and in the garden. That is why the best solution for you will be porcelain stoneware X2 by Italon, which is the perfect synthesis between the udisputed aesthetical quality and the high technical features.
For those who prefer classic design, we recommend to pay attention to the collection of Natural Life Wood . It recreates hand-made wood in the most realistic way. Outdoor porcelain stoneware will be a suitable option when you make a barbecue area. It can also be used as a floor covering on terraces. At the same time it does not deteriorate and maintains its color unaltered in contact with water and exposure to the sun.
А его противоскользящие характеристики помогут создать безопасные покрытия в любых контекстах.
Это прекрасный материал для воплощения дизайнерских идей! Помимо привычного применения, из керамогранита изготавливают различные нестандартные изделия: кашпо и вазы, скамейки, клумбы, специальные изделия для бассейнов, подоконники, ступени и т.п.
Rustic style is distinguished by simplicity, bright colors and natural textures. It is perfect for those who are tired of big cities and want to be closer to the nature. With it the area around the house will be stylish and comfortable. You can find suitable porcelain stoneware in Italon collections:
These collections recreate a natural stone, allowing you to make a unique atmosphere. The porcelain stoneware is safe in any ambient conditions and applications. It is resistant and immune to thermal shock too. Moreover, it is very dynamic, since you are able to create with it different projects integrating outdoor and indoor spaces.
These collections show the beauty of natural stone, making the exterior look discreet but elegant. We advise you to choose one of them if you want to focus on functionality. They are perfect for decoration of swimming pools, stairs, terraces and parking lots. In addition, it is very safe. This outdoor porcelain stoneware is equipped with a special anti-slip surface, due to which it can be used even in the most difficult climatic conditions.
X2 by Italon will definitely help you to find the best option of outdoor porcelain stoneware. A huge range of materials of various shades and textures will allow you to choose the best flooring, as well as beautifully and stylishly decorate any space.