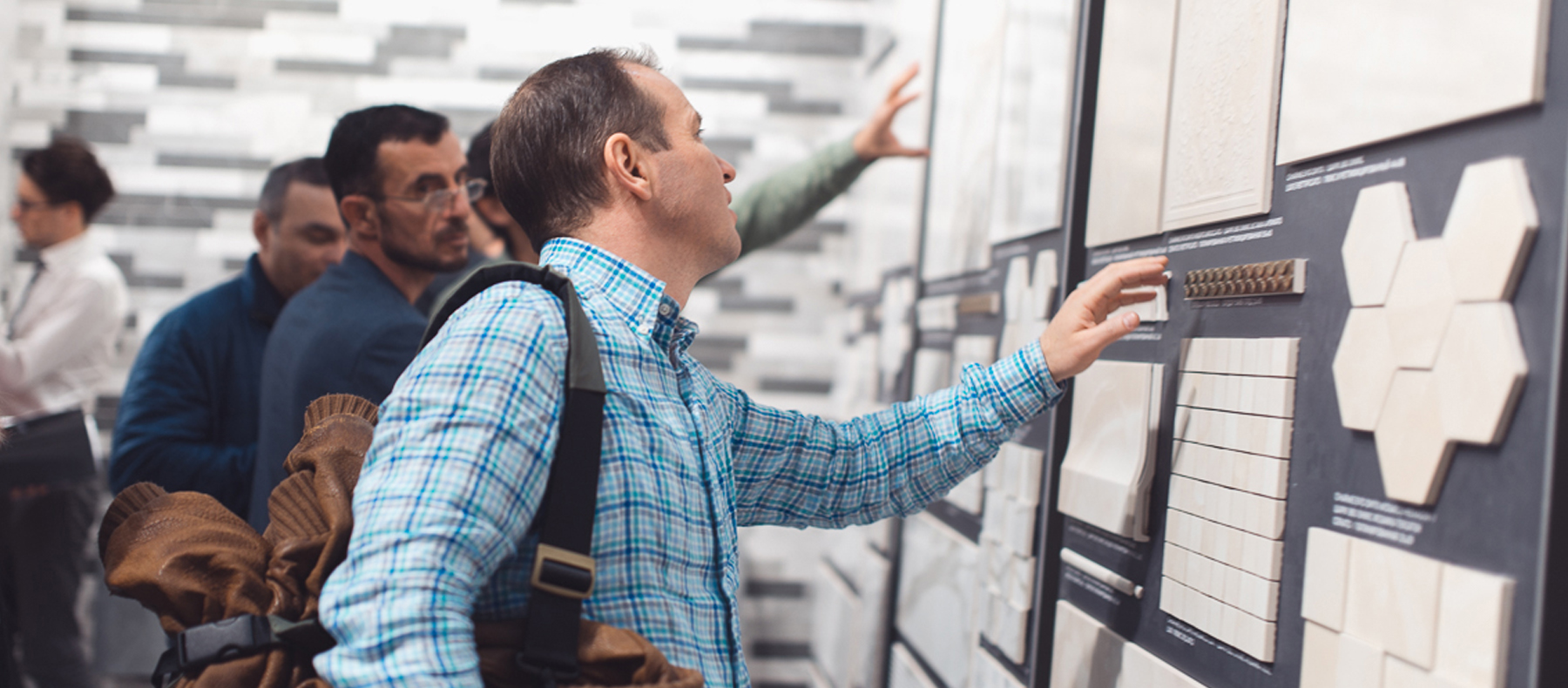 5 mistakes to avoid when choosing tiles
Interior design is a difficult process because you must choose all the materials very wisely. They should not only decorate the room, but also be of high quality and reliable to use. We will tell you about the most common mistakes that can be made when choosing tiles.
Mistake №1. There is no design project
If you want to have the best results and don't want to waste money, you must clearly understand what kind of interior will be in the end of this process. Check magazines and websites and find the time to visit specialized showrooms to understand how the selected tiles will look live.
Mistake №2. Select wrong sizes
Many people don't know that the format of tiles does not determine its actual size. The format is determined by the nominal size. But the actual size (caliber) is the real size of the tiles. It is indicated on the boxes and in the general catalogs of tile manufacturing companies. It is the actual size that is taken into account when creating the binding of objects to tile joints.
Mistake №3. Purchase materials from different lots and without supply stock
Be sure to pay attention to the fact that all purchased boxes with tiles belong to the same lot and have the same tone. When laying tiles from different lots, it may vary slightly. For this reason, it is better to purchase more tiles so that there will be no problems finding the missing materials from the same lot and in the same tone. This information can be found on the packaging and in shipping documents.
Mistake №4. Forget about technical characteristics of the room
You also need to focus on the characteristics of the tiles. It is worth considering the resistance to deep abrasion and temperature extremes, the resistance to chemical attack and many other factors. You must immediately clarify whether the tile is suitable for the selected room or not.
Mistake №5. Neglect the security
The type of the tile finishing can be matt, structured, honed-satin, honed-lux or polished. Not only the aesthetic appearance of the room, but also your safety depends on your choice. Bathrooms, shower trays and entrances are high-risk areas. When choosing tiles, it is necessary to pay attention to the resistance to slipping.
To avoid these mistakes, we advise you to buy tiles in the ITALON mono-brand showrooms. This is a unique design space, made in accordance with the concept of "visual story" ITALON EXPERIENCE. There you can feel the atmosphere of our collections, see how the tiles look in the interior, and get professional advice.
You can visit ITALON EXPERIENCE showrooms in Moscow, Khimki, Novosibirsk, Nizhny Novgorod, Sochi and Makhachkala. To buy tiles without the risk of being cheated, we recommend that you contact one of the authorized dealers noted in our Dealer Locator.