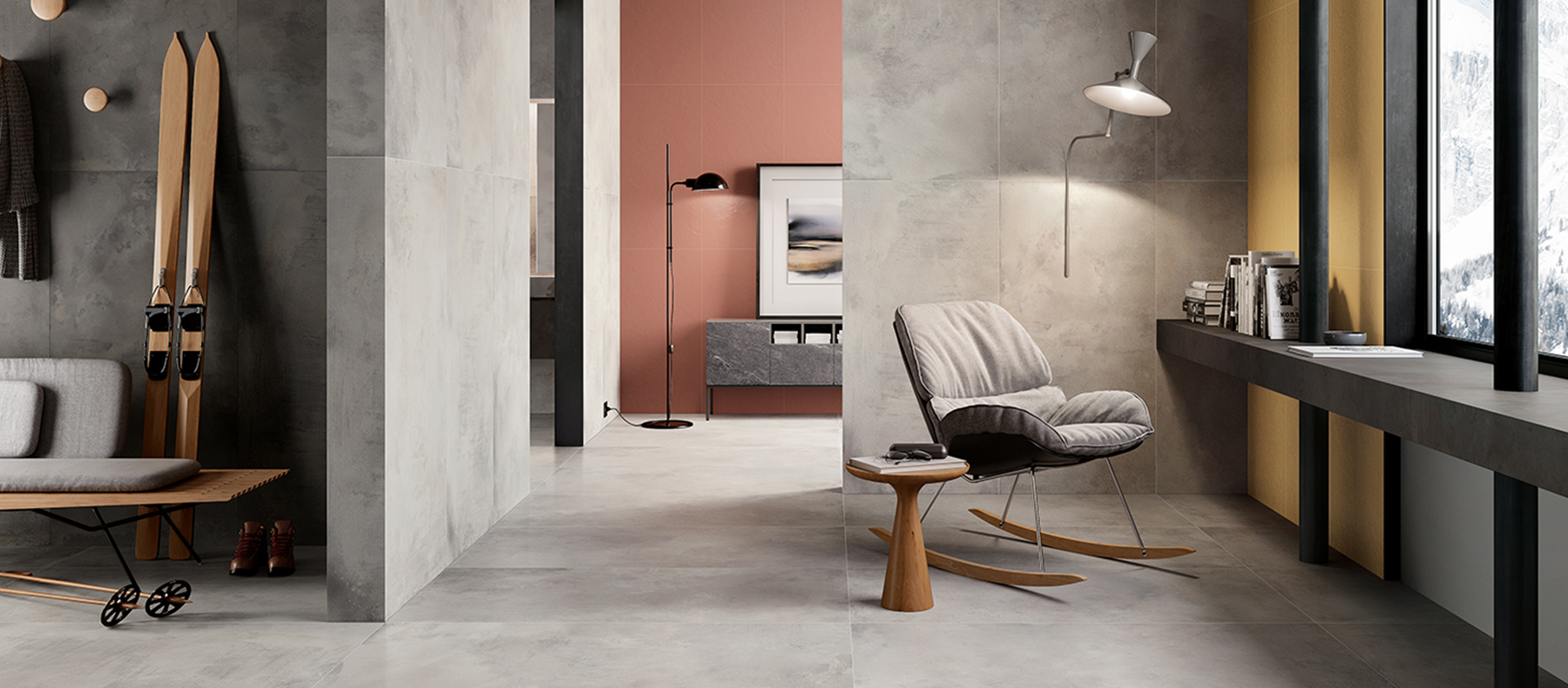 Millennium for unique design
For those who want to follow all current trends, Millennium by Italon will be an excellent solution for decorating the space. With its help, you can create a completely unique design that will satisfy even the most demanding tastes.
Millennium is part of the Full Design Project. It represents a new way of designing, manufacturing and displaying ceramic tile products.
It is based on the broader concept of coordinated design project.
Its main characteristics are:
versatility (it is perfect for floors and walls),
a complete range of sizes,
a variety of finishes and decors.
As a part of this project, Millennium meets the needs of the most demanding customers.
It is distinguished by material appeal, balance and versatility.
Millennium reproduces the effect of hand-shaped cement, creating a richly nuanced surface. It comes in five neutral shades: three distinctive greys and two more luminous, lighter nuances:
Black,
Iron,
Silver,
Dust,
Pure.

At the same time, each color can be combined with the whole range and with other looks within the Full Design Project.
Moreover, Millennium can be perfectly combined with decorative details in the vibrant colors of Surface:
These intense, dusty colors are freely inspired by raw clays. Each project, executed with Millennium and Surface, will have a special charm due to the unique combination of original shades and bright accents. In such an atmosphere you want to escape from the chaos of the city.

Another important advantage of Millennium is a wide range of sizes. 80×80 and the unprecedented 80×160 are perfect for boosting surface continuity when designing large spaces.
Millennium is perfect for urban interior design. It will make the space unique and at the same time fill it with comfort.