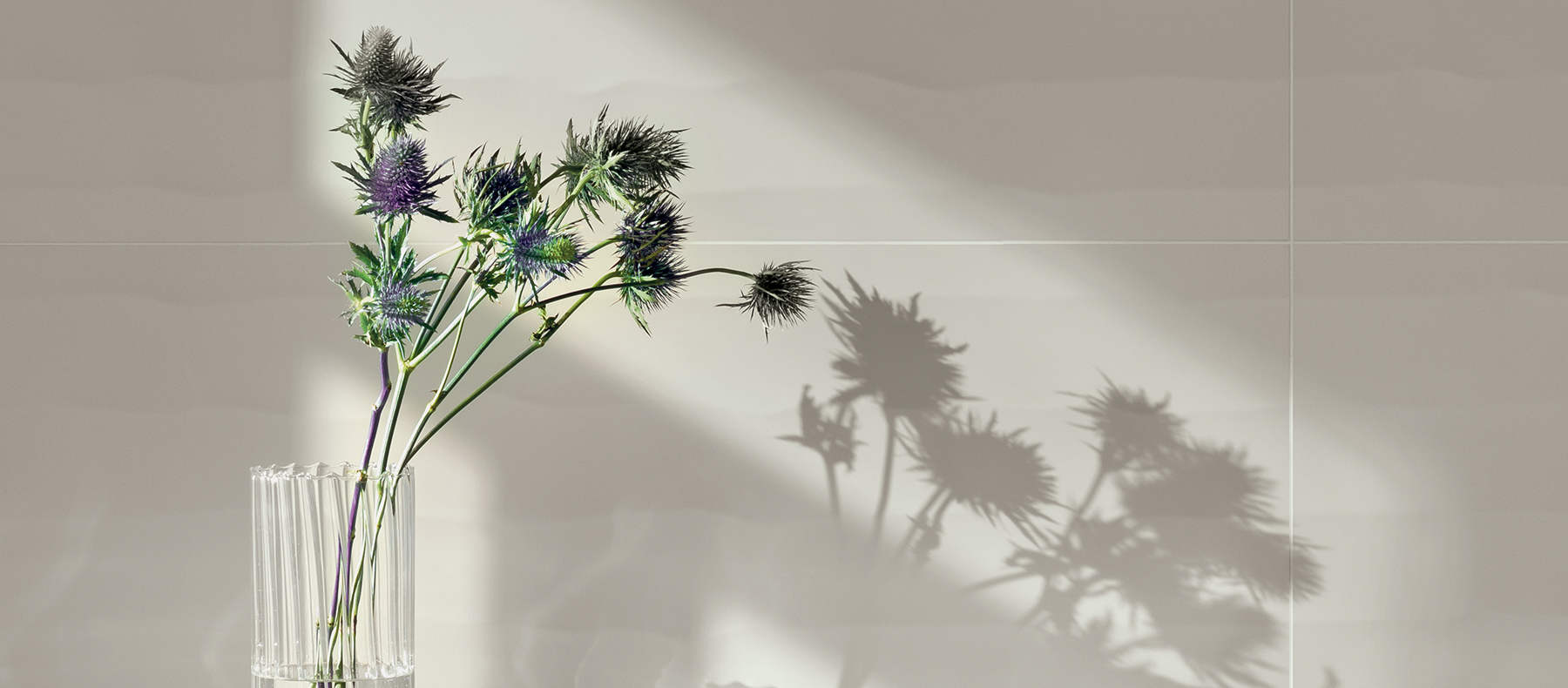 3D effects for interior design
One of the main trends in interior design is the use of 3D effects. Three-dimensional tiles are increasingly strengthening the positions among the other finishing materials. 3D tiles have an undeniable appeal, making any room a unique place. We will tell you about Italon's 3D Experience and about interior solutions that can be implemented with it.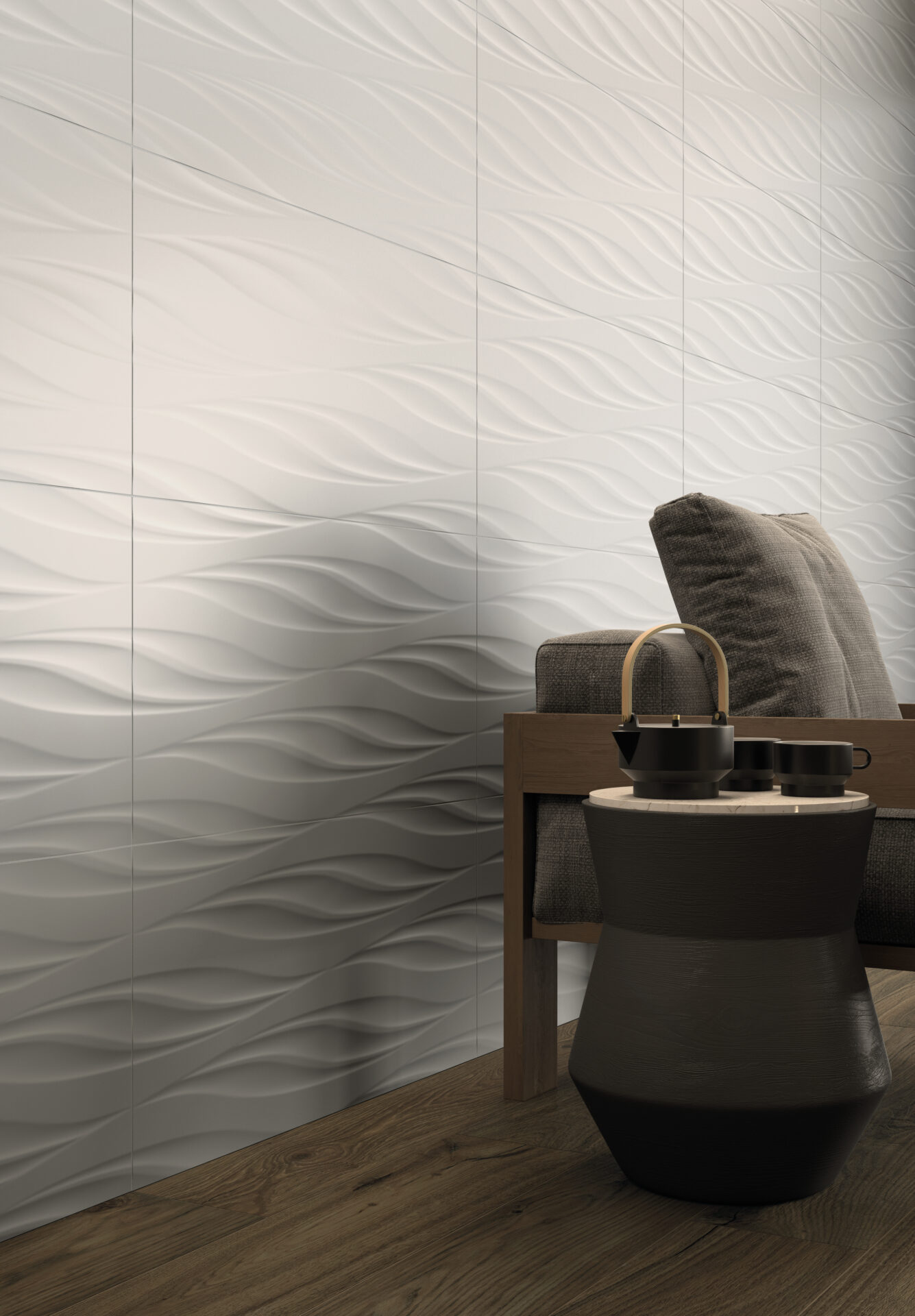 What is 3D Experience?
3D Experience is the new 3D surface project featuring Italon white monoporosa tiles. It was inspired by natural elements.
3D Experience is available in 40×80 format and in 5 white items:
a smooth base tile, to create simple walls with a restful allure (White Matt),
3 textured tiles with a graceful, flowing effect (3D Polygon, 3D Wave, 3D Bold),
a multi-face textured tile (3D Line).
Despite the unusual surface, three-dimensional wall tiles are distinguished by incredible silkiness. It strikes with softness with every touch.
It is also worth mentioning that 3D-tiles have several advantages, which include:
Resistibility,
Resistance to stains,
Resistance to chemical attack,
Thermal shock resistance.
3D tiles for interior design
Wall coverings with 3D effects will be a suitable option for those who wants to create an exclusive design. Because of the three-dimensional patterns, the walls in the room acquire energy. When you change the viewing angle, the picture will be different with a motion effect.
The white color, complemented by three-dimensional geometric images, enlivens the design. White tiles in the interior fill the room with light and visually expand its boundaries. 3D tiles create an illusion of parallel space.
By the way, three-dimensional wall tiles perfectly combine with wood effect porcelain stoneware, as the new Loft collection by Italon perfectly shows. Such an interesting combination of materials creates an atmosphere of lightness in the room. It will be the perfect solution for a stylish design project. Tiles are suitable for decorating a bathroom or can be used as wall coverings in the kitchen.