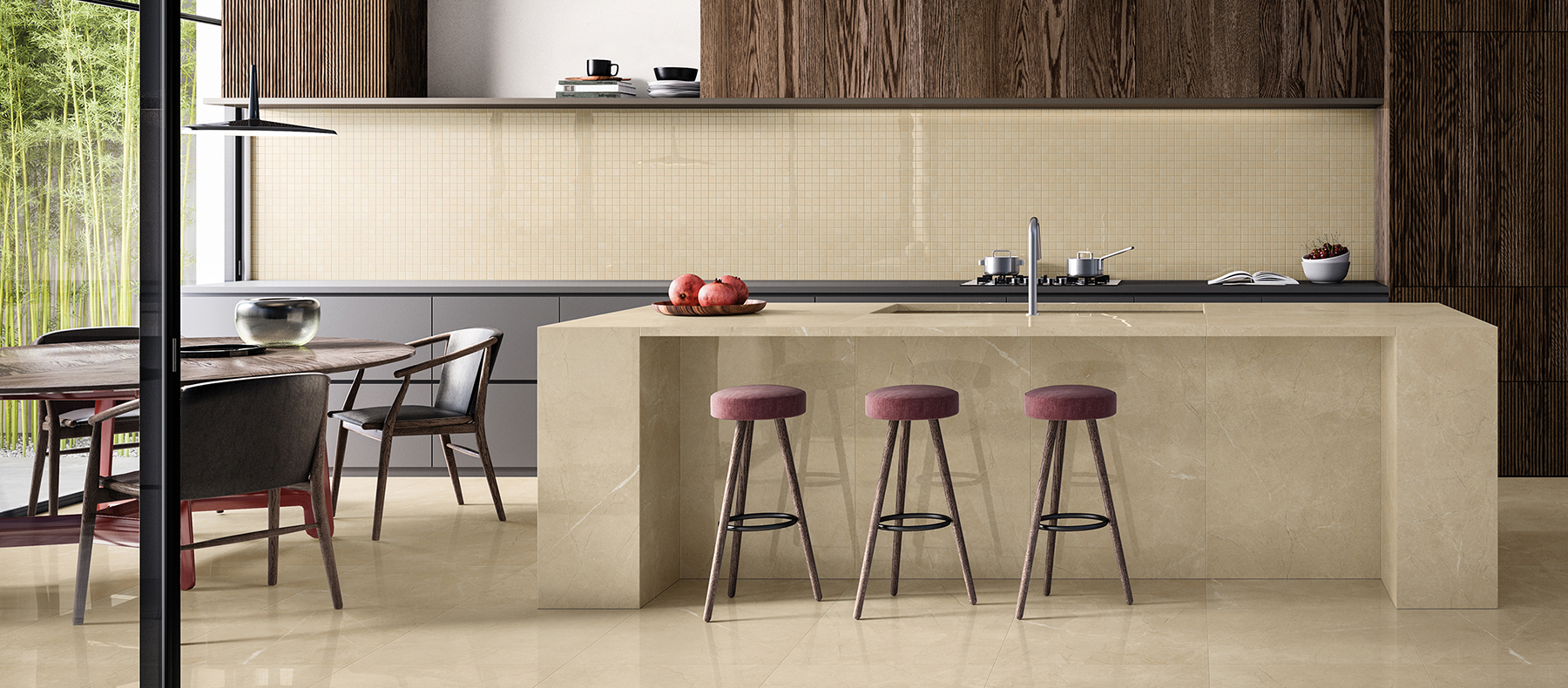 Interior design ideas for a cosy autumn
Everyone wants to make a home more warmth and cosier in autumn. The easiest way to do it is to use beige porcelain stoneware for interior design. It will help to make a unique project that meets the tastes of each family member and fill the space with harmony.
Advantages of beige porcelain stoneware
Beige porcelain stoneware is very popular among professionals because of its excellent characteristics. With its help you can visually make the room bigger and lighter. And depending on the time of a day, such porcelain stoneware changes the shades – from pale cream to brown. Sunlight, for example, will give it a soft golden tone.
Porcelain stoneware is a very practical material. It fits any style and can be mixed with other colors. For example, beige porcelain stoneware, presented in Italon collections, makes it possible to create elegant monochromatic interiors, but it is a good surface for brighter elements too.
Beige decors are also suitable for home decoration. And those who are not afraid of experiments can try to combine several shades at once to get an amazing new mix. In this case, there is a chance to create the illusion of a gradient color, which will not only look beautiful, but also will help to hide some defects in the room.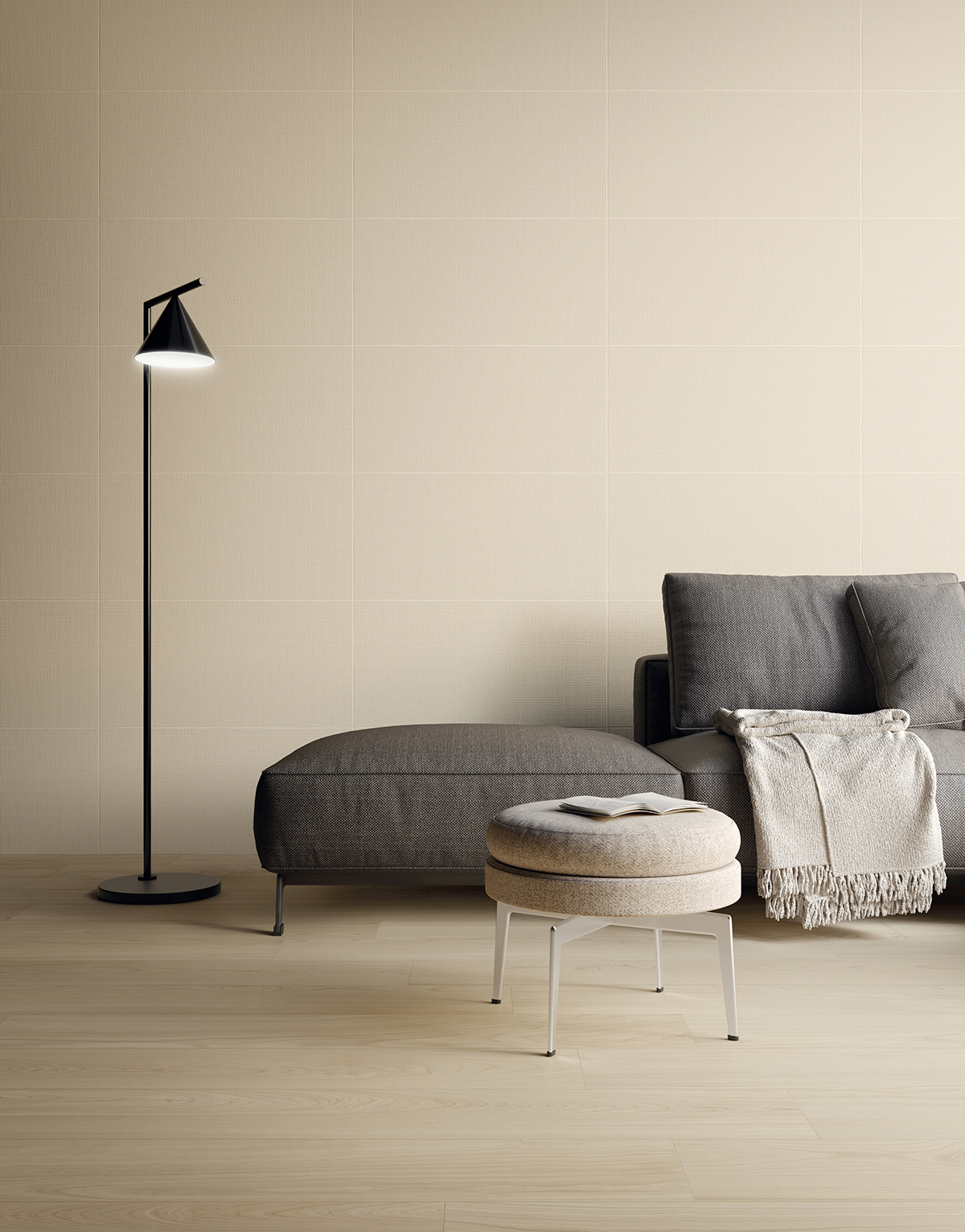 Where to use beige porcelain stoneware
Beige porcelain stoneware will be a good option for decorating the bathroom. Beige stone effect porcelain stoneware from the Genesis, Materia or Contempora collections by Italon will allow you to create a spectacular composition in any style in a room of any size. It will make the interior more luxurious and sophisticated.
Beige is suitable for the kitchen too. Porcelain stoneware decors will transform the space. With hexagons or mosaics from the Charme Extra and Charme Evo collections you can easily decorate the splashback, giving it originality. The decision to use porcelain stoneware for the kitchen will turn out to be advantageous in terms of maintenance. It is resistant to mechanical and chemical effects, as well as staining.
Quite often beige porcelain stoneware is used for bedrooms. Shades of beige will create calm atmosphere where you want to hide from the city and its noise. In addition, due to the warm palette, beige gives a sense of security, which will allow you to fully relax and restore all the energy spent during the day.
Beige can be used for the design of the living room. Incredible in its beauty, beige marble effect porcelain stoneware will give refinement and charm to the interior. But for those who wants to be closer to nature, we advise you to pay attention to materials that reproduce natural wood. Soft shades of wood effect porcelain stoneware, as in the Loft  collection by Italon, will look stylish and bright in the living room.
In a wide range of Italon products you will find beige porcelain stoneware for the most daring design projects.