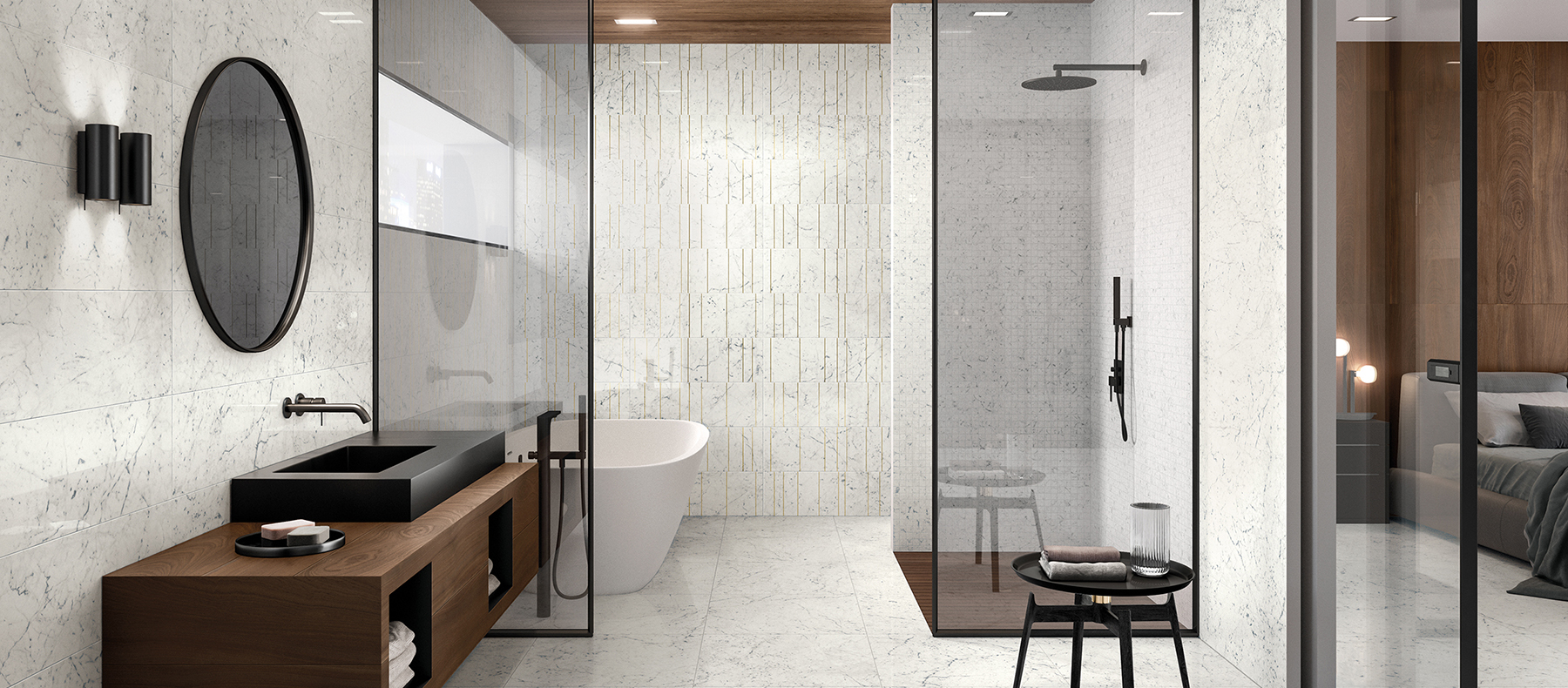 Stylish solutions for interior design: marble and wood
Combinations of various textures are increasingly popular for interior design. Such combinations allow you to implement a unique design project for rooms of any size. Today we will tell you how to combine marble and wood in order to make the design stylish and elegant.
Interior design for a bathroom
The combination of marble and wood will be an excellent option for those who want to make a unique bathroom design. These materials perfectly complement each other. They can be chosen so that they match tone to tone, or you can try to use contrast colors. In any case, marble will look great with all shades of wood – from the lightest to the darkest.
However, remember that due to the specific characteristics of the room, using natural materials there is not recommended. Because of high humidity, natural wood will quickly lose its characteristics. The best choice in this case is to use wood effect porcelain stoneware. It is suitable for walls and floors. Porcelain stoneware from the Loft collection by Italon, for example, incredibly accurately reproduces the beauty of natural wood, but at the same time it has excellent characteristics.
Interior design for a kitchen
The combination of marble and wood can be used for a kitchen too. It gives the interior a modern look. A countertop with marble tiles and a wooden base will look amazing. It will be an interesting element in design. Wooden chairs will complement the interior and emphasize its natural lightness. Warm shades of wood will be perfectly combined with the elegance of marble, making the room cozier.
At the same time, it is better to use marble effect porcelain stoneware for the kitchen. Such material is more practical. It also has a wide range of colors and shades. For small kitchens, light-colored porcelain stoneware will look good, for example, from Charme Extra or Charme Evo collections by Italon. It will help visually expand the room. With the design of spacious rooms, you can experiment and choose darker colors, which will also perfectly combine with wood.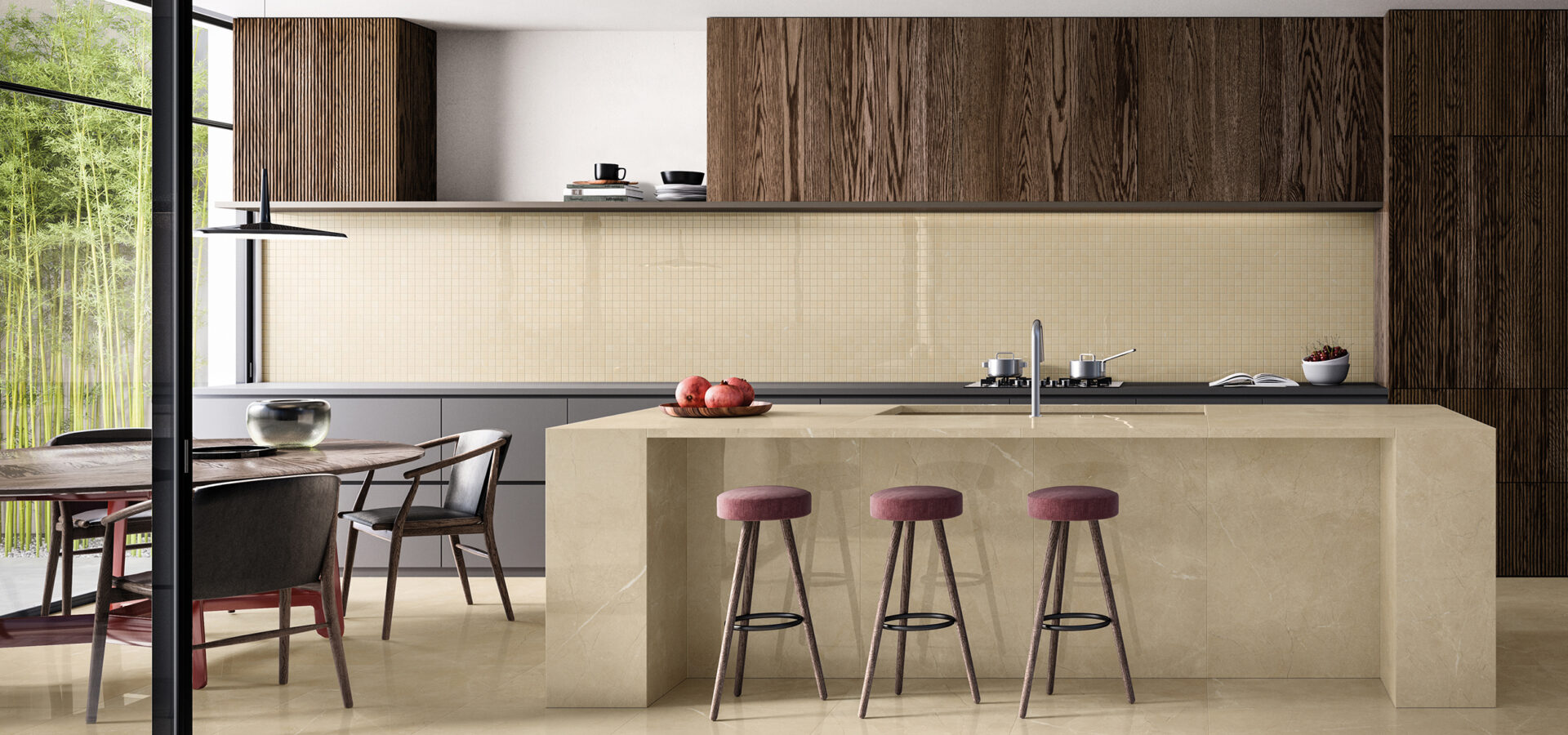 The use of a combination of marble and wood is not limited. Sometimes designers use it for living rooms or even bedrooms. Marble and wood are also used for offices, since it is this combination that makes the atmosphere more elegant, but less formal.
The combination of contrasting textures makes the interior design more original. The main thing is to choose the right materials. Thanks to the wide range of Italon products you will find marble effect and wood effect porcelain stoneware that will allow you to create interesting design projects.