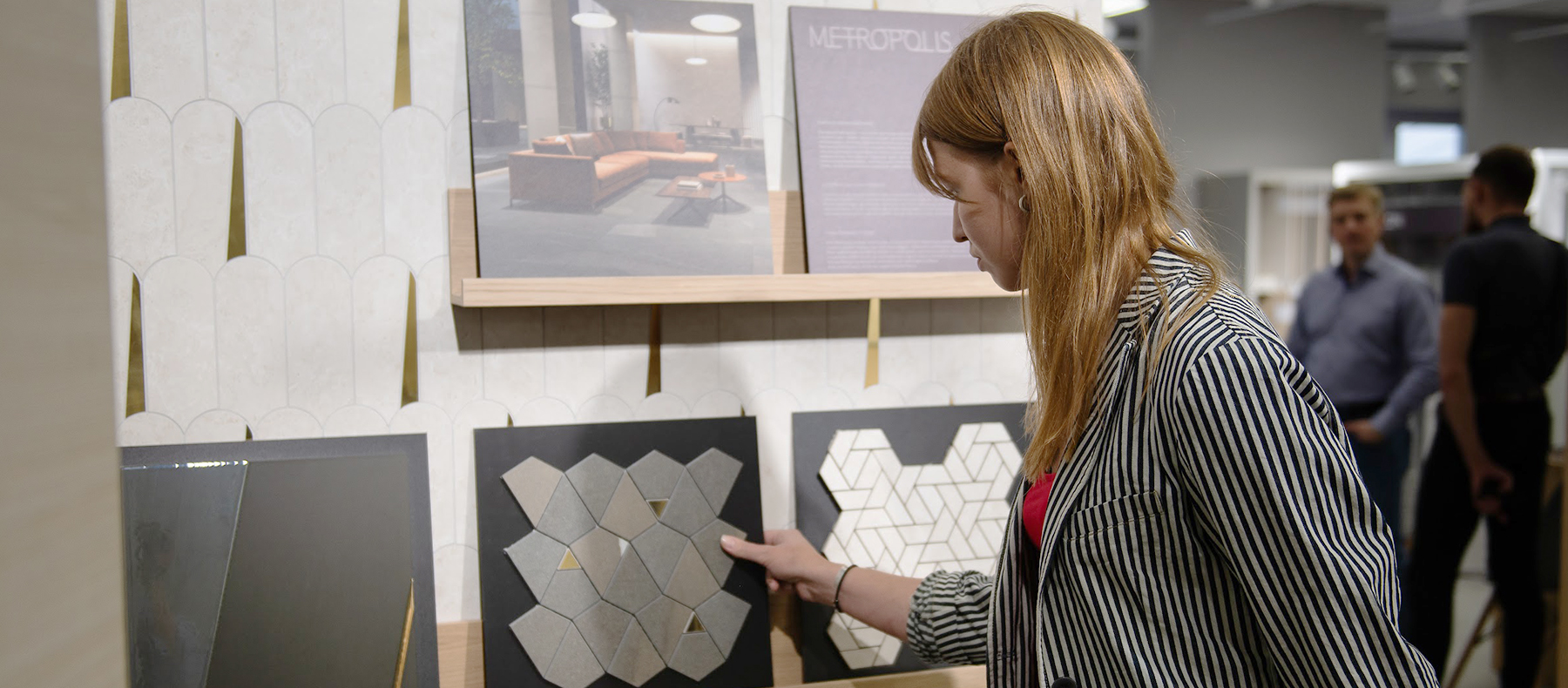 Italon Open Day 2022 in Rostov-on-Don
On May 26th, an important event took place in Rostov-on-Don: as part of the Italon Open Days we held a presentation of the new 2022 collection of porcelain stoneware, Metropolis.
Sergey Dyakonov, Head of the Key Accounts Department told the guests why this year we chose the stones theme, how and where the selection of stone types was carried out, and where they are used in modern architecture.
During the presentation the architects were given practical advice on the use of each product from the range of the new Metropolis collection. The guests also learned about the nuances of working with unique porcelain stoneware with Murano glass effect, presented in 3 colors: Glass Sky, Glass Powder and Glass Sand in 80×160 format with lux finishing. These tiles surprised designers with its realism and deep color transitions. On the market there was no product like that, and with the advent of such a decorative background, customers have a real opportunity to create a unique deep glass effect without breaking the bank.
Pleasant music, an exquisite buffet and the possibility of open communication with Italon factory employees were the best end to this wonderful and fruitful evening.
We thank the participants for their interest and excellent company, and our partner World Ceramics South for the impeccable organization of Italon Open Day. You can receive detailed comments and buy tiles from our range in the Italon salon in Rostov-on-Don, located at Stachki Ave., 140.
Hours: Monday – Sunday 10AM – 7PM