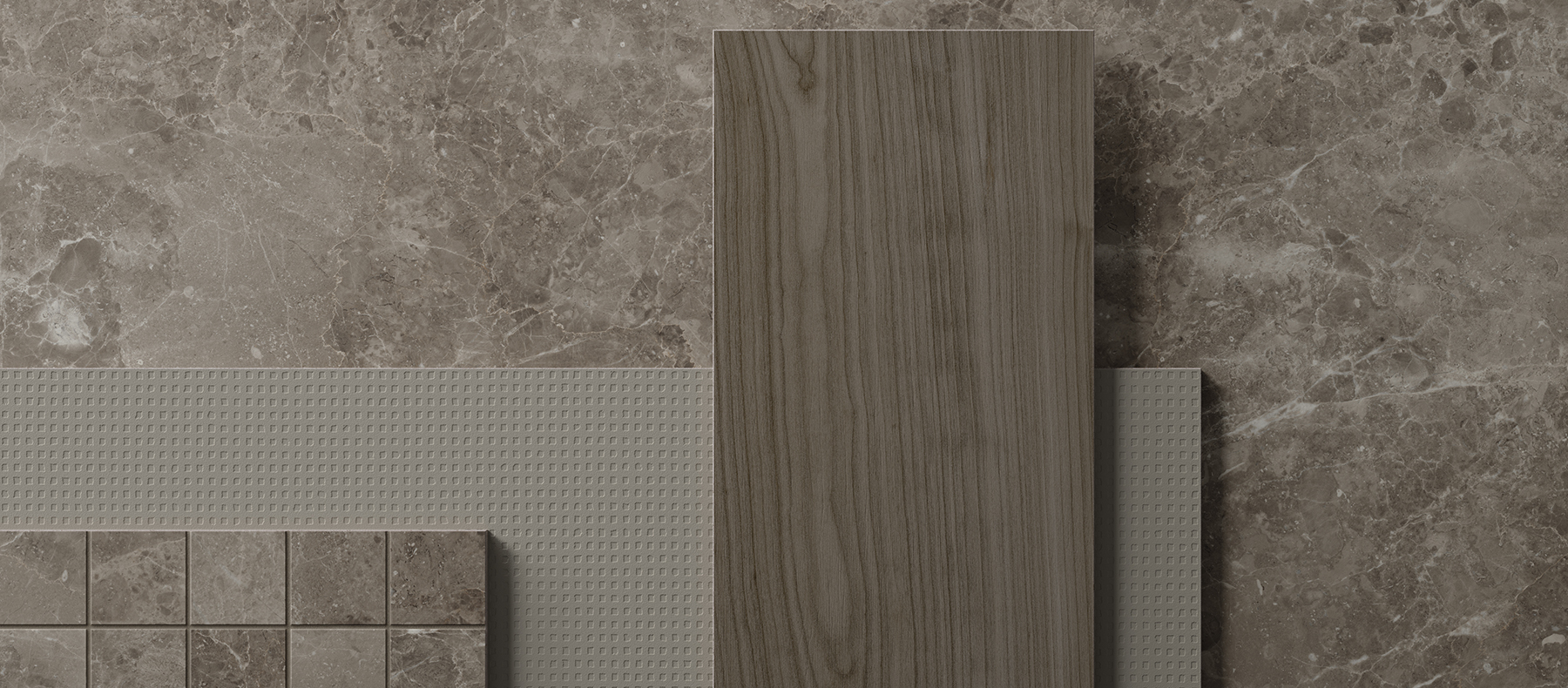 Room by Italon: interior and exterior solutions
Room by Italon allows you to make spaces more expressive and elegant. It combines three different material natures into a single color language, giving a new interpretation to the total look style. The wood and stone-effect porcelain stoneware and the microtexture wall covering come in four colors. We will tell you which interior and exterior solutions you can create with their help.
For those who appreciates laconic design, we advise to pay attention to the color Black. It perfectly enhances the volumes and the perspective towards the exterior. Moreover, the color Black creates the effect of "disappearance". Borders are lost. Dark color, contrary to expectations, makes the interior more refined.
Grey is great for decorating bathrooms. It gives a special enchanting atmosphere. Bathroom will seem more spacious and brighter. A distinctive feature of the interior will be a combination of three graphic effects – stone, wood and textiles. In particular, wood-effect porcelain stoneware with a patinated surface type in the format of 20×120 will give a unique feeling of comfort.
Beige fills the space with warmth and harmony. It features significant shading between the individual tiles. A unique dialogue is created between the interior and the patio, emphasizing the continuity of the interior and exterior style. At the same time, the Grip finish, specifically for outdoors, allows to complete continuity when designing spaces.
White will be a suitable option for settings designed to be particularly inviting. It helps to calm down and relax. White makes the space lighter, visually expanding it. It creates the effect of freshness. At the same time, the interior seems incredibly stylish.
You can buy Italon porcelain stoneware from our authorized dealers or in our online store!
Find where to buy the porcelain stoneware without the risk of being deceived.in our article "Where to buy porcelain stoneware"