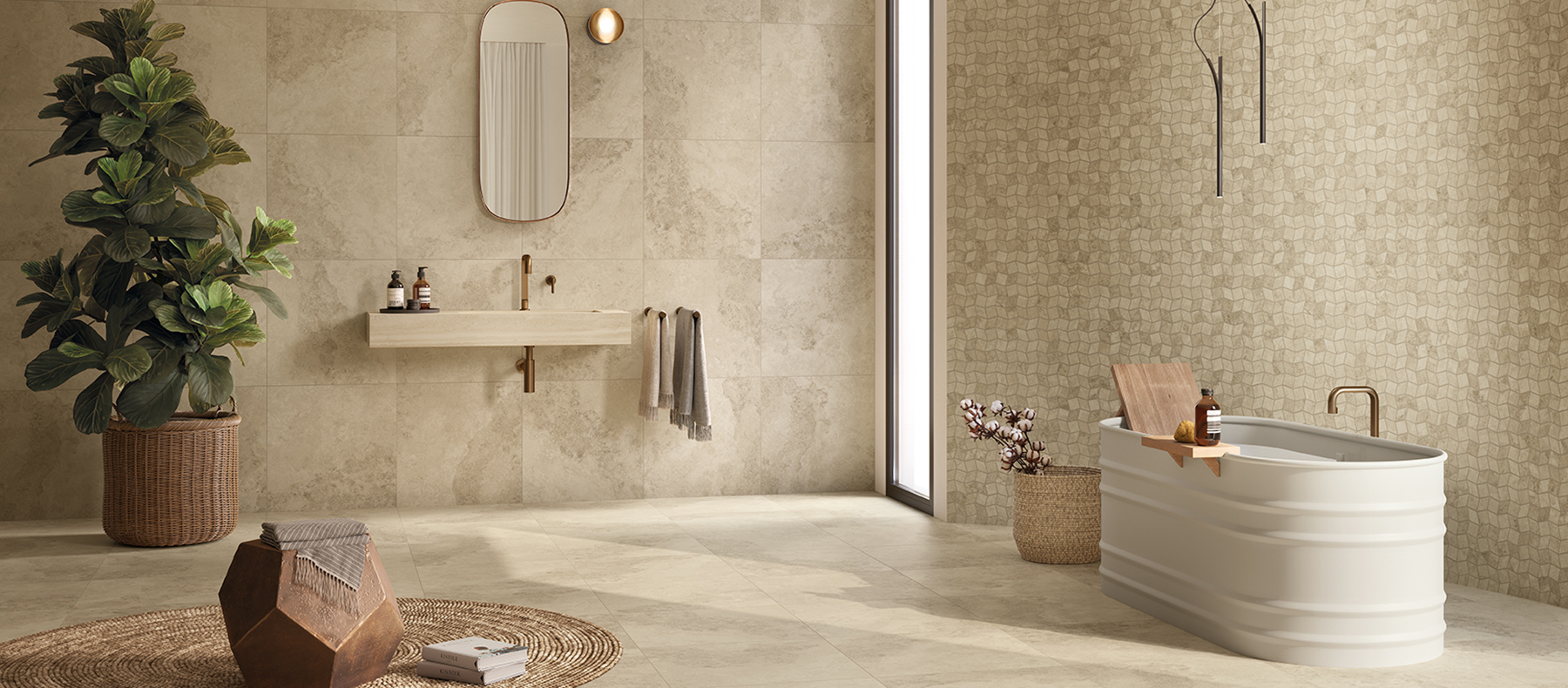 Beige interiors: what are the best techniques to use?
Beige has long been considered a classic in interior design. Shades of beige have a special charm, elegance, warmth, and coziness. They add light and space to any room.
Beige is neutral and delicate. It works well with both cold and warm tones, making it easy to combine with other colors. This noble hue is used not only for decor and accessories such as curtains, furniture, and carpets but also for flooring, walls, and facades. Beige is one of the most popular colors out there. Its numerous shades are used to decorate the exterior and interior of any room, including the living room, kitchen, bedroom, bathroom, and hallway.
How to Design the Interior in Shades of Beige
Combine beige with delicate colors for an elegant classic interior, or place bright accents that will complement beige's minimalism for a touch of modernity.
A HALLWAY FILLED WITH WARMTH AND COZINESS
Many people find beige rather impractical, but this is not the case with beige tiles.
For their hallway project, SOHOME studio designers have chosen beige porcelain stoneware from the Charme Deluxe collection in the warm sandy tone Cream River 60×120.
The pronounced marble veins and warm beige background stand out beautifully against the terracotta accents.
Thanks to the material's increased durability and service life, the owners will have no difficulty cleaning the hallway. Porcelain stoneware doesn't absorb moisture or accumulate bacteria; it's easy to clean and always looks new.
AN ELEGANT BATHROOM
An all-beige interior may sometimes seem boring, but it's actually not!
In her project, Svetlana Babenko has decorated the bathroom floor and walls with beige Alabastro White 60×120 porcelain stoneware tiles with a marble effect from the Charme Advance collection.
The golden elements make the space incredibly classy, sumptuous, delicate, and slightly reminiscent of the exotic Bali.
The perfect combo of beige and gold endows the bathroom interior with remarkable charm and creates a relaxing atmosphere.
A BEDROOM WITH A ROMANTIC ATMOSPHERE
It's no secret that beige is a popular choice for the bedroom. It creates a calming atmosphere, helps to relax and recover, and envelops the room in warmth and comfort.
Combined with the contrasting Ocean 60×120 porcelain stoneware from the Surface collection, the large, warm beige Dust 60×120 tiles from the Millenium line create a non-trivial modern bedroom design.
It seems like there is nothing impossible for beige. It's a universal color that looks equally great with contrasting bright and calmer pastel colors — it all depends on your wishes and style.
A NATURE-INSPIRED LIVING ROOM
The living room is the heart of the house. It's a place for receiving guests and family gatherings, so it needs to be extra cozy and welcoming. For this reason, many people choose natural textures and materials for their living rooms.
If you want to be closer to nature without sacrificing strength and durability, we recommend you take a look at Italon's tile collection that imitates natural wood and stone.
The soft-colored porcelain stoneware from the Loft collection will look stylish and bold in the living room, while the stone effect tiles from the Wonderful Life collection will add warmth and coziness.
Beige is rare in the sense that it's hard to spoil the interior by using it. It works equally great with vivid accents, metals (gold, copper, bronze), and various decorative elements, giving you endless creative freedom.
You can find more information and practical tips about beige in our article Interior design ideas for a cosy autumn.